The year 2016, however good or bad it may have been, is over now, and with its end we turn over a new leaf. Or we think we'll do anyway (New Year's resolutions are so overrated). We saw quite a lot of games last year, some amazing and some downright pathetic. We also caught a glimpse of major titles that are scheduled for release this year.  Here's our list of the most anticipated games that are supposedly releasing in 2017. All aboard the hype train!
Mass Effect: Andromeda
Platforms: Windows PC, Xbox One and PlayStation 4
Bioware is bringing its epic space franchise back with a trip to the Andromeda Galaxy. It will be the first game in Mass Effect series to have an open world, moving away from the story of the original trilogy. Life in the Milky Way galaxy is in turmoil, and as a Pathfinder, it's your job to explore the uncharted territories of the unknown planets in order to discover a new home for humanity. Along with many new features, Mass Effect: Andromeda will bring back driving elements with the six wheeled "Nomad". It will also have similarities with the older games, featuring dialogue trees, choices and romantic relationships with your companions.
Prey
Platforms: Windows PC, Xbox One and PlayStation 4
Prey takes after the original 2006 game (of the same name), but has a huge number of differences. Trapped on a space station among hostile aliens, your aim is to survive using the limited resources and defeat the enemy. Using Neuromods, you can alter and enhance your abilities, while facing some unique monsters that'll always keep you on the edge of your seat. For example, one such alien is capable of mimicking ordinary everyday objects, like a chair (good luck shooting through every chair on Talos I). But don't worry, so can you. Neuromods can give you the ability to turn into inanimate objects as well, like a cup. What a time to be alive!
Scalebound
Platforms: Windows PC and Xbox One
Scalebound is an action RPG presently in development by Platinum Games, planned for release in 2017. Two things: Ride dragons and slay humongous, colossal monsters! Wait, make that three, considering you can do that with your friends. Hardly seems a fair fight, especially when your friends have monster friends of their own and you can issue commands to your dragon. You can also customize your dragon, choosing one of three classes.
The Legend of Zelda: Breath of the Wild
Platforms: Nintendo Wii U, Nintendo Switch
Breath of the Wild is probably one of the most eagerly anticipated games right now, and it's not hard to see why. Departing from the traditional Legend of Zelda gameplay, this title will introduce the magic of open world to the franchise. The game looks breathtaking with its stunning world and beautiful visuals. There's a lot of emphasis on exploration and crafting plays an important role as well. For now, the game has been delayed, and may not possibly be a launch title for the Nintendo Switch.
Vampyr
Platforms: Windows PC, Xbox One and PlayStation 4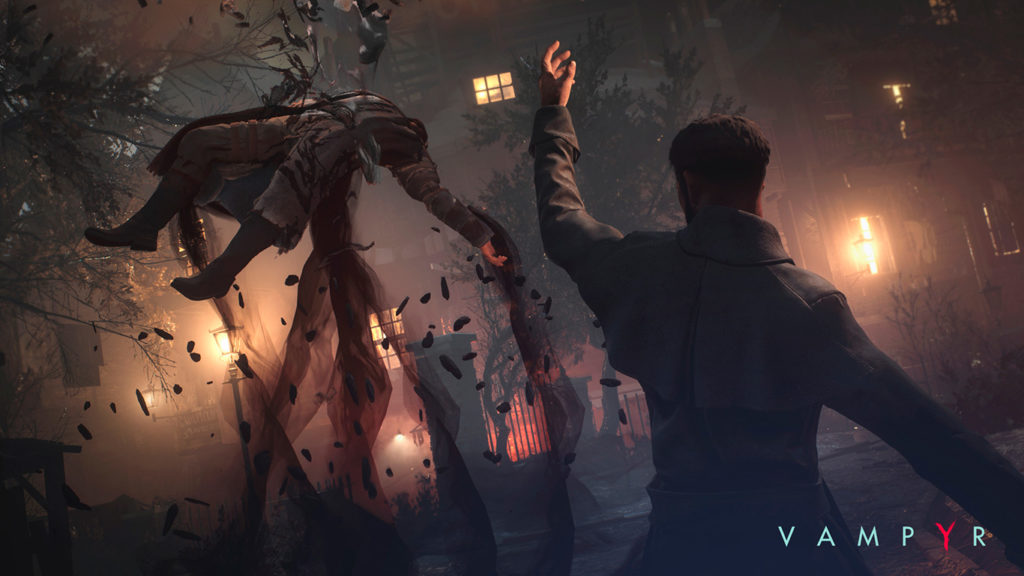 Coming from the makers of Life is Strange, Vampyr is an RPG that takes you to early 20th century Britain. The country is gripped by the lethal Spanish flu and the streets of London are crippled by disease, violence and fear. In a disorganized and ghostly city, those foolish, desperate, or unlucky enough to walk the streets lay prey to Britain's most elusive predators: the vampires. Emerging from the chaos, a tormented figure awakens. You are Jonathan E. Reid, a high-ranking military surgeon transformed into a vampire upon his return home from the frontline.
Resident Evil 7: Biohazard
Platforms: Windows PC, Xbox One and PlayStation 4
Resident Evil 7: Biohazard sets a new course for the Resident Evil series as it leverages its roots and opens the door to a truly terrifying horror experience. It is set within a sinister plantation mansion in modern day rural America and taking place after the dramatic events of Resident Evil 6, players experience the terror directly from the first person perspective for the first time in the Resident Evil series. Embodying the iconic gameplay elements of exploration and tense atmosphere that first coined "survival horror" some twenty years ago, Resident Evil 7: Biohazard delivers a disturbingly realistic experience that will define the next era in horror entertainment. The playable teaser, Resident Evil 7: Beginning Hour is out as of present and is available on both Steam and PlayStation 4.
Nioh
Nioh is an action RPG currently in development exclusively for the PlayStation 4. Set in the early 1600s in a dark fantasy theme, it lets you play as William, a blonde-haired Westerner who arrives in Japan in pursuit of an enemy. The gameplay can be compared to the Souls series where your aim is to traverse through a level and defeating monsters who have infested the area. Combat is mainly based on hack and slash, where you need to both block your enemies' attacks as well as damage them. You can also summon Revenants, hostile ghosts based on other fallen players, to battle and gain experience and money.
For Honor
Platforms: Windows PC, Xbox One and PlayStation 4
Featuring a new hand-to-hand combat system called "The Art of Battle", For Honor lets you play as a medieval knight, samurai, or a viking within a Medieval fantasy setting. It is a hack and slash game with both single and multiplayer elements, with key focus being the multiplayer. You can join in the battle as any of the three factions, each of which have their own classes with unique abilities. The only drawback? The game is always online, meaning you need an internet connection even for singleplayer.
Nier: Automata
Platforms: Windows PC and PlayStation 4
Invaders from another world attack without warning—unleashing the machine lifeforms. In the face of this seemingly insurmountable threat, the human race is driven from the earth and takes refuge on the moon. Humanity develops an army of android soldiers to fight back against the mechanical horde, but succeed only in slowing its advance. To break the deadlock, a new breed of android infantry is sent into the fray: the YoRHa squad. In the forsaken wasteland below, the war between the machines and the androids rages on. A war that is soon to unveil the long-forgotten truth of this world.
Gravity Rush 2
The game picks up where Gravity Rush left off. Kat will return along with her friend Raven. The main characters from the previous game will appear. In the aerial city of Hekseville, reconstruction is progressing after the new weapons incident caused by the former mayor. After a strange gravity wave disturbance was observed, the gravity princess Kat begins an investigation with her shifter partner Raven, and Syd, a police officer. The demo for Gravity Rush 2 is out now.
Horizon: Zero Dawn
From the developers of Killzone comes Horizon: Zero Dawn, an action RPG that takes you to a time where the Earth has been reclaimed by nature, and humans are at the mercy of machines, forced to live in near-prehistoric conditions. Aloy, one hunter is who determined to find out what calamity had befallen mankind takes it upon herself to explore and discover the secrets of the world around her.
Injustice 2
Platforms: PlayStation 4, Xbox One, iOS and Android
Continuing the story line of Injustice: Gods Among Us, Injustice 2 will add more playable superheroes, bring out the biggest DC roster ever put in a fighting game. Following the defeat of High Councilor Superman, Batman and the rest of the Insurgency attempt to piece society back together while struggling against the remnants of Superman's Regime who seek to restore his rule. In the midst of the chaos, a new threat appears to put Earth's existence at risk
Red Dead Redemption 2
Platforms: PlayStation 4 and Xbox One
Developed by the creators of Grand Theft Auto V and Red Dead Redemption, Red Dead Redemption 2 is an epic tale of life in America's unforgiving heartland. The game's vast and atmospheric world will also provide the foundation for a brand new online multiplayer experience.
Sea of Thieves
Platforms: Windows PC and Xbox One
From a trailer that looks a lot like the Angry Birds movie, Rare Studio brings you a sea-faring title that involves sailing ships, engaging in cannon battles and fighting fantastical creatures while looking for treasure with an eye-patch and a talking parrot on your shoulder. It's honestly hard to tell what this game has to offer, we'll just have to wait and watch.
P.S- I was joking about the eye patch and talking parrot bit.
South Park: The Fractured But Whole
Platforms: Windows PC, Xbox One and PlayStation 4
This time around the kids are posing as superheroes. You will be playing as the new kid who tries hard to fit in with the kid's superhero gang. If you've been a fan of South Park, you know what to expect. If this cartoon is new to you, you're going to be in for a nice surprise.
Days Gone
Days Gone is the new zombie survival game exclusive to the PS 4, except that the creatures are not really zombies, but infected people known as "freakers", meaning that the game will be a little more complex than pointing and shooting. They're rumored to be more active during the night, so try to get your missions wrapped up while the sun is still there. Also, did we mention that you're this badass biker mercenary? According to the E3 footage, the bike plays a crucial role in the story and also needs to be managed fuel-wise. Talk about tough times!
Torment: Tides of Numenera
Platforms: Windows PC, Xbox One, PlayStation 4, Linux and MacOS
Torment: Tides of Numenera is set one billion years in the future, using the science-fantasy setting created by pen and paper RPG luminary, Monty Cook. Players will experience a game of intricate choices and consequences with thousands of meaningful decisions that will make every playthrough unique. The game is created and developed by inXile Entertainment, which consists of industry icon Brian Fargo and many other veteran creators of the original Planescape: Torment – one of the most critically revered cRPGs in gaming history.
Uncharted: The Lost Legacy
Naughty Dog had a lot to show at the PSX event, and this is what we know about the upcoming addition to the Uncharted franchise:
The Lost Legacy is set after Uncharted 4: A thief's End
It was started as a DLC but now it's termed as a "Story Expansion," it can be considered as a beefy stand-alone game.
The video showcased today was the beginning of the game, where Nadine and Chloe have to go to a warn-torn city to find "a clue."
All the platforming hallmarks of the game will be present, but this time the player will play Chloe with Nadine at her side.
The whole game is set in India, which works well because Chloe is half-Indian.
The team is going "a little more wide" than "wide linear" (Uncharted 4 was defined "wide linear" due to its open areas).
Chloe has a very different fighting style than Nathan Drake. She uses her weight more compared to him.
The story is "very grounded" but "you never know" what might pop up.
Crackdown 3
Platforms: Windows PC and Xbox One
Wait, I didn't know Dwayne "The Rock" Johnson was in a video game? Actually he kinda looks like Idris Elba too. Well we all know now what a love child between The Rock and Idris would look like. The Crackdown series follows a futuristic cop in a corrupt city overrun by violent gangs. The game allows you to grow your character, who starts off as a very normal guy but is leaping across buildings by the end of it. I feel that this game will allow a gamer to craft their own story– "It's not just what you can do with a gun, it's the opportunities you can create with destruction."
Dawn of War 3
A "catastrophic weapon" is discovered on the planet Acheron, and three forces converge on the planet – the Blood Ravens Space Marines under legendary commander Gabriel Angelos, the Eldar led by Farseer Macha (returning from the first game), and an Ork horde led by Warlord Gorgutz (his fourth appearance, after Winter Assault, Dark Crusade, and Soulstorm)
Destiny 2
Platforms: Windows PC, Xbox One and PlayStation 4
That's literally the only piece of official news that's out there for Destiny 2 – that it's coming next year. Everything else is still shrouded in mystery.
Friday the 13th: The Game
Platforms: Windows PC, Xbox One and PlayStation 4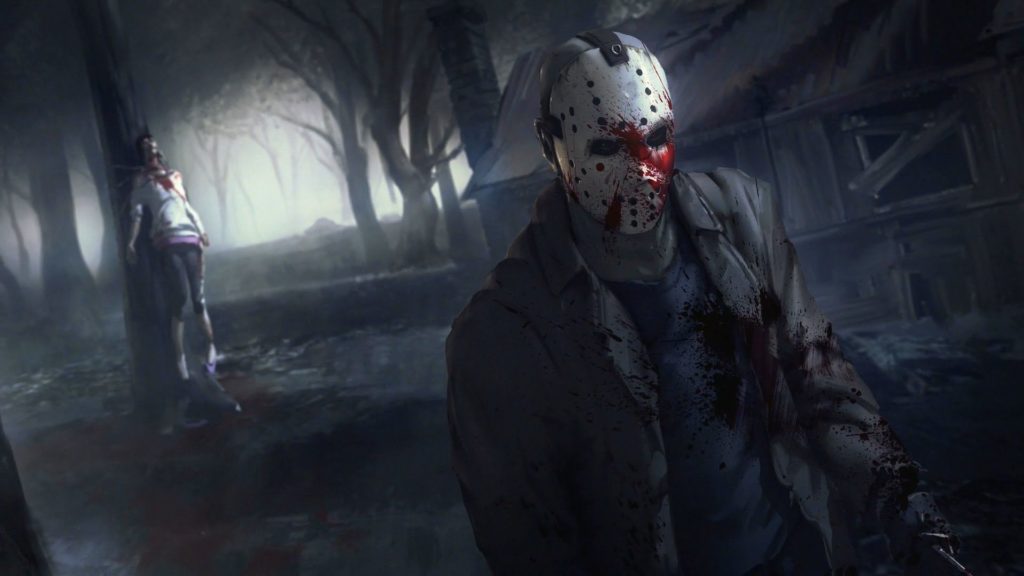 A game based on the horror movie (that we all were pretty freaked out as kids) Friday the 13th which had Jason Voorhees, is in development, production company Crystal Lake Entertainment has announced. Titled Friday the 13th: The Game, it will be an asymmetrical, cooperative and competitive multiplayer experience in which a small group of survivors will be up against a single player who will take on the role of the hockey goalie mask wearing psycho.
Ghost Recon: Wildlands
Platforms: Windows PC, Xbox One and PlayStation 4
Wildlands is the tenth installment in the Ghost Recon series, and the first one to introduce open world mechanics to the franchise. Set in Bolivia, players work together to form special ops teams that take out nests of drug cartel villains. The whole third-person shooting campaign is designed to be played cooperatively, with missions that rely on teamwork.
Guardians of the Galaxy: The Telltale Series
Platforms: Windows PC, Xbox One, PlayStation 4, iOS and Android
After the success of series like The Wolf Among Us and The Walking Dead, Telltale will be bring the Guardians of the Galaxy  to its episodic format, as a five-part series. Not much information is out yet, but players will be able to take on roles of multiple characters, and the game is expected to come out sometime close to the movie Guardians of the Galaxy Vol. 2.
Which games are you hyped for in 2017? Share with us in the comments!
Register with us for the best in gaming, and join us for video game discussions on our forums.