Here are Darren's Top 10 favorite games of 2017:
Asura
Asura is an Action Rogue-like set in a fantasy world inspired by the richness of Indian mythology. It features a unique procedural skill tree which changes on every play-through.
Yakuza 0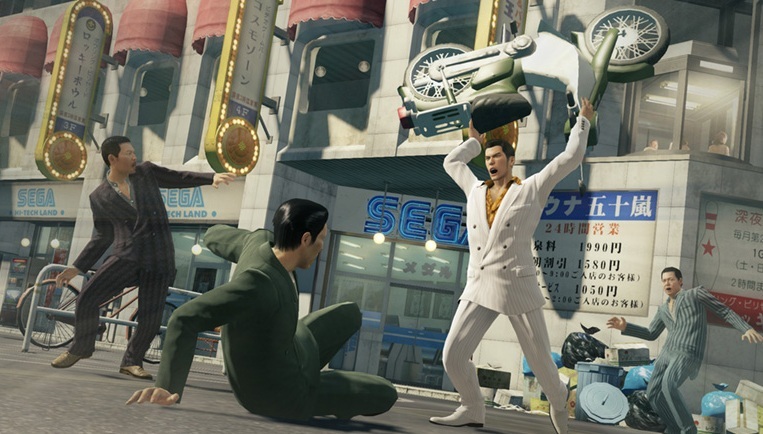 Tokyo 1988. Getting rich is easy, the women are beautiful, and everyone wants in on the action. It's time to become Yakuza.
The Legend Of Zelda: Breath Of The Wild
Zelda's return is an open world masterpiece.
Mass Effect: Andromeda
It's an unpopular opinion, but I enjoyed the game even with its faults.
Nex Machina
Nex Machina is an intense arcade style twin-stick shooter from Housemarque. Taking hints from both Robotron and Smash TV, Nex Machina focuses on pure action, voxel destruction and competition in the distant, cablepunk themed future.
Cuphead
Cuphead is a classic run and gun action game heavily focused on boss battles. Inspired by cartoons of the 1930s, the visuals and audio are painstakingly created with the same techniques of the era, i.e. traditional hand drawn cel animation, watercolor backgrounds, and original jazz recordings.
Counter Strike: Global Offensive
My most played games of 2017!
Sonic Mania
Sonic Mania is an all-new adventure with Sonic, Tails, and Knuckles full of unique bosses, rolling 2D landscapes, and fun classic gameplay.
What Remains Of Edith Finch
What Remains of Edith Finch is a collection of strange tales about a family in Washington state. As Edith, you'll explore the colossal Finch house, searching for stories as she explores her family history and tries to figure out why she's the last one in her family left alive.
Tacoma
Tacoma is a sci-fi narrative adventure from the creators of Gone Home. Set aboard a high-tech space station in the year 2088, explore every detail of how the station's crew lived and worked, finding the clues that add up to a gripping story of trust, fear, and resolve in the face of disaster.
Hellblade: Senua's Sacrifice
From the makers of Heavenly Sword, Enslaved: Odyssey to the West, and DmC: Devil May Cry, comes a warrior's brutal journey into myth and madness. Set in the Viking age, a broken Celtic warrior embarks on a haunting vision quest into Viking Hell to fight for the soul of her dead lover.
Register with us for the best in gaming, and join us for video game discussions on our forums.