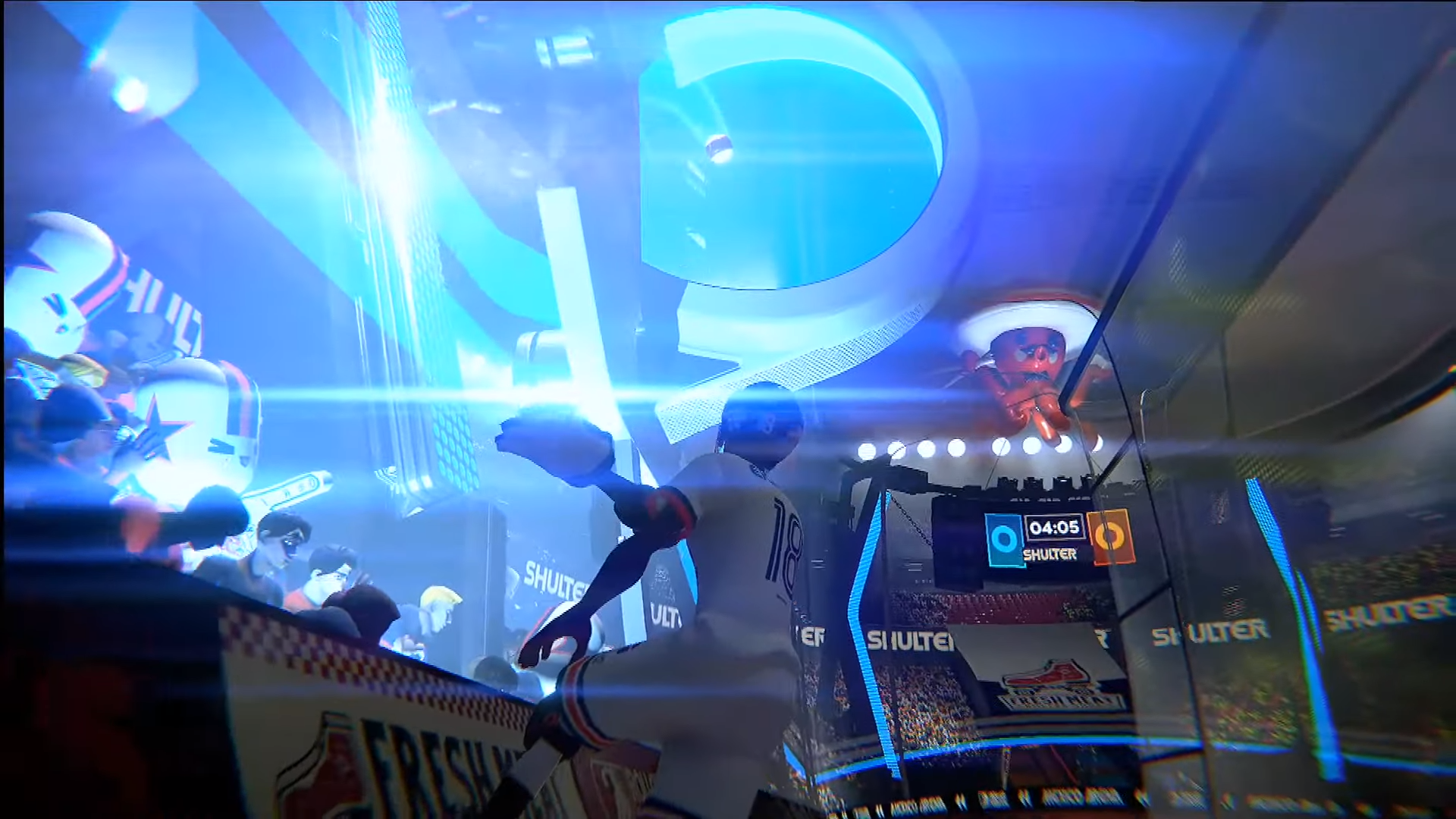 Roller Champions
A blend of roller skating, American football and basketball, this is a skill based team PvP game. It has players rolling around in an oval arena with three players on each team. The stadiums are enclosed with it actually being sort of doughnut shaped but oval. The goals are circular vertical rings stuck on the walls of the arena. The visuals are flush with neon colors and bright aesthetics. It'll also have tackle mechanics and you can steal balls from the opponents. Different arenas will be available to play in which range from a beach to a metropolis at night. Stated as being as fun to watch as it is to play, Ubisoft probably aims to pitch this game as the next popular Esports title.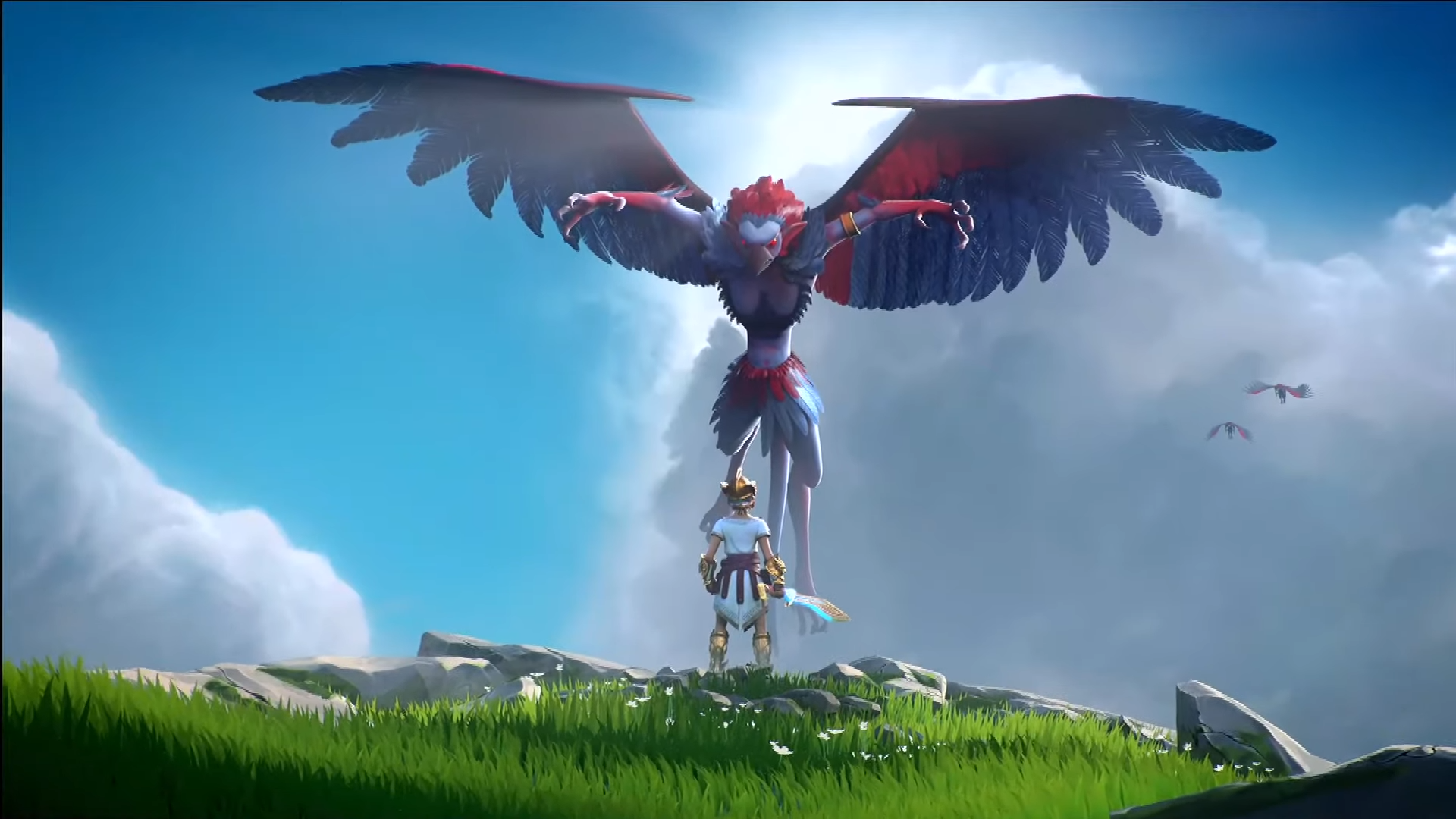 Gods and Monsters
This new title is brought by the team behind Assassin's Creed Odyssey. It has the mythical world of the Gods at its centre. The animation style is very BoTW-esque. Gameplay details were scant with only a cinematic trailer offered up for E3. It's slated for release on the 25th of February next year.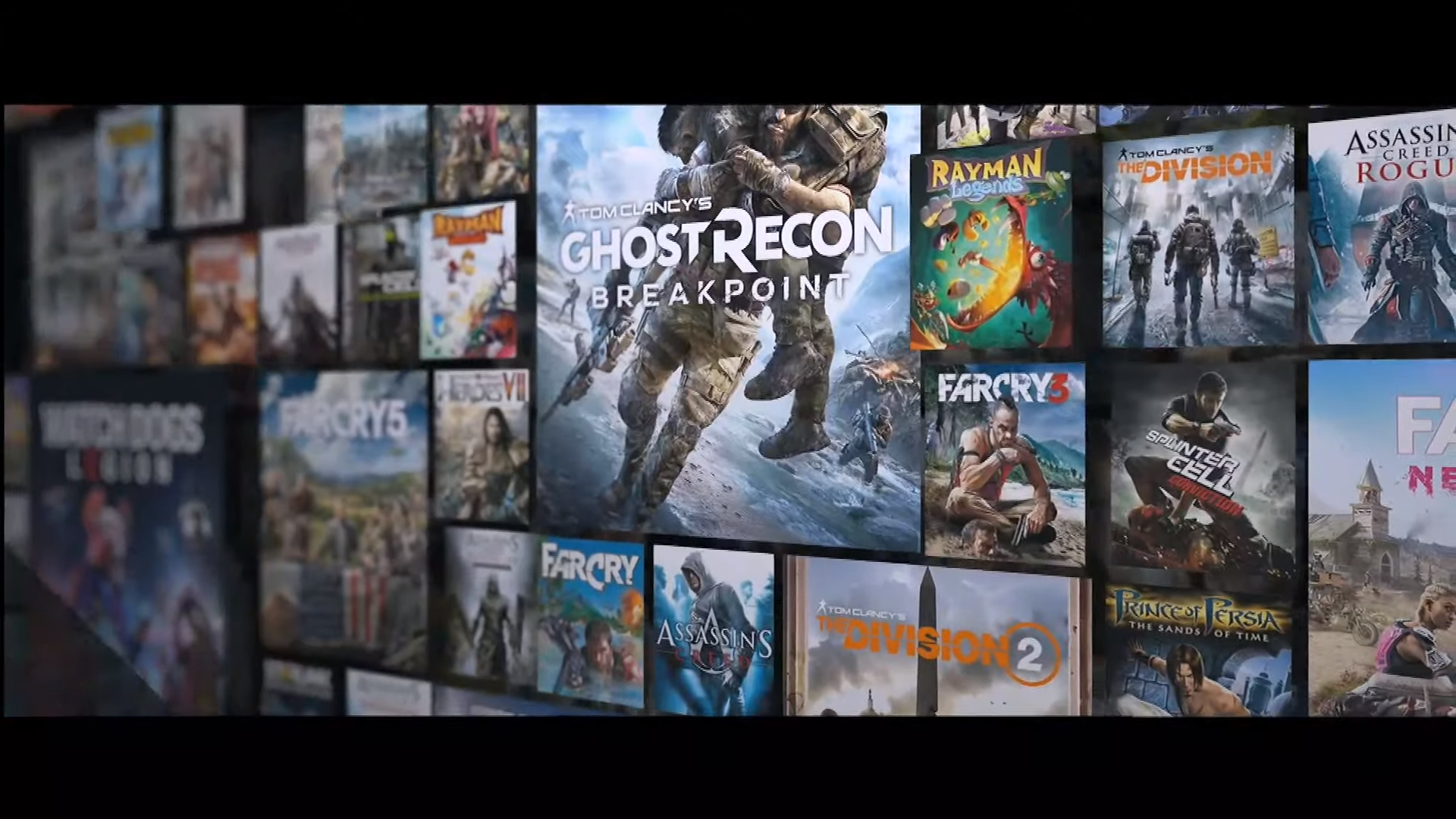 Uplay+
This is the latest entrant to the field of game subscription services, offering Ubisoft's entire catalogue for 14.99 a month (roughly 1k). It comes with all the frills expected from a premium subscription service. Subscribers will get the earliest access to all new releases including the ones released at this E3. The premium editions wherever possible will be available via the subscription. This means all the DLCs and the additional content will also be available with the one subscription. It'll have a catalogue of 100+ games ranging from the classic Prince of Persia to the newest Watch Dogs : Legion.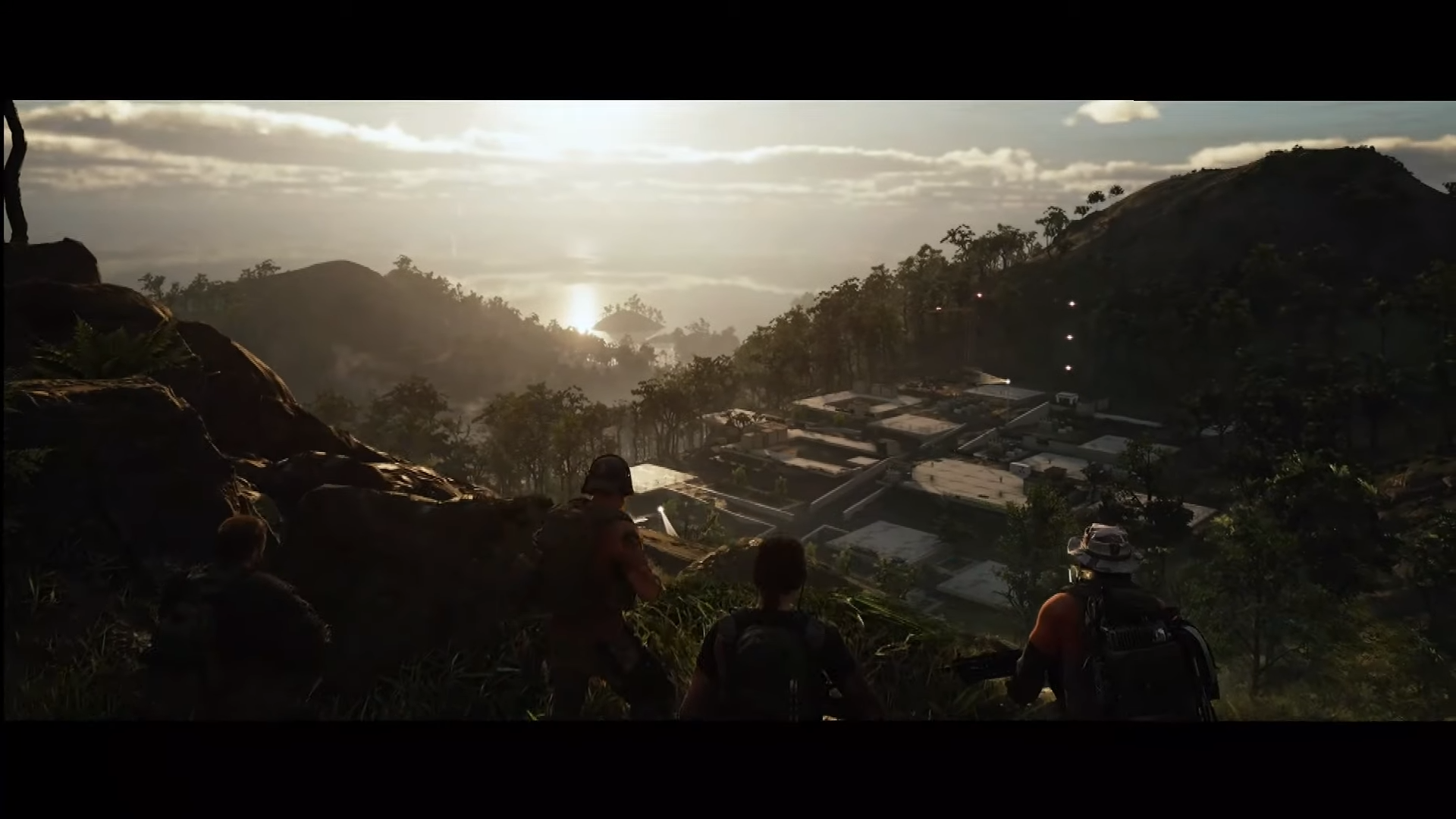 Tom Clancy : Ghost Recon Breakpoint 
The presentation opens with a cinematic showing Coldie Walker, a skilled former special ops soldier talking to a troop of soldiers. We soon learn that he's leading a team of former 'Ghosts' to eliminate what's left of the Ghosts by any means possible. This new team is called 'Wolves' and it's a proper military detachment with all the bells and whistles that come with. High tech weaponry, deadly drones and armoured vehicles, they have it all. You, the player, will control the Ghosts. Using their ingenuity and cohesive teamwork, the Ghosts will have to outsmart the Wolves to survive. 
A social network accompaniment for the game was also announced called Ghost Recon Delta Company. It'll make you choose between five detachments, each with their own in game missions and additional content. It's supposed to be heavily integrated with the game itself. It'll have forums for discussions and all the other features that come with game related discussion boards. Players will also get the opportunity to have discussions directly with Ubisoft developers.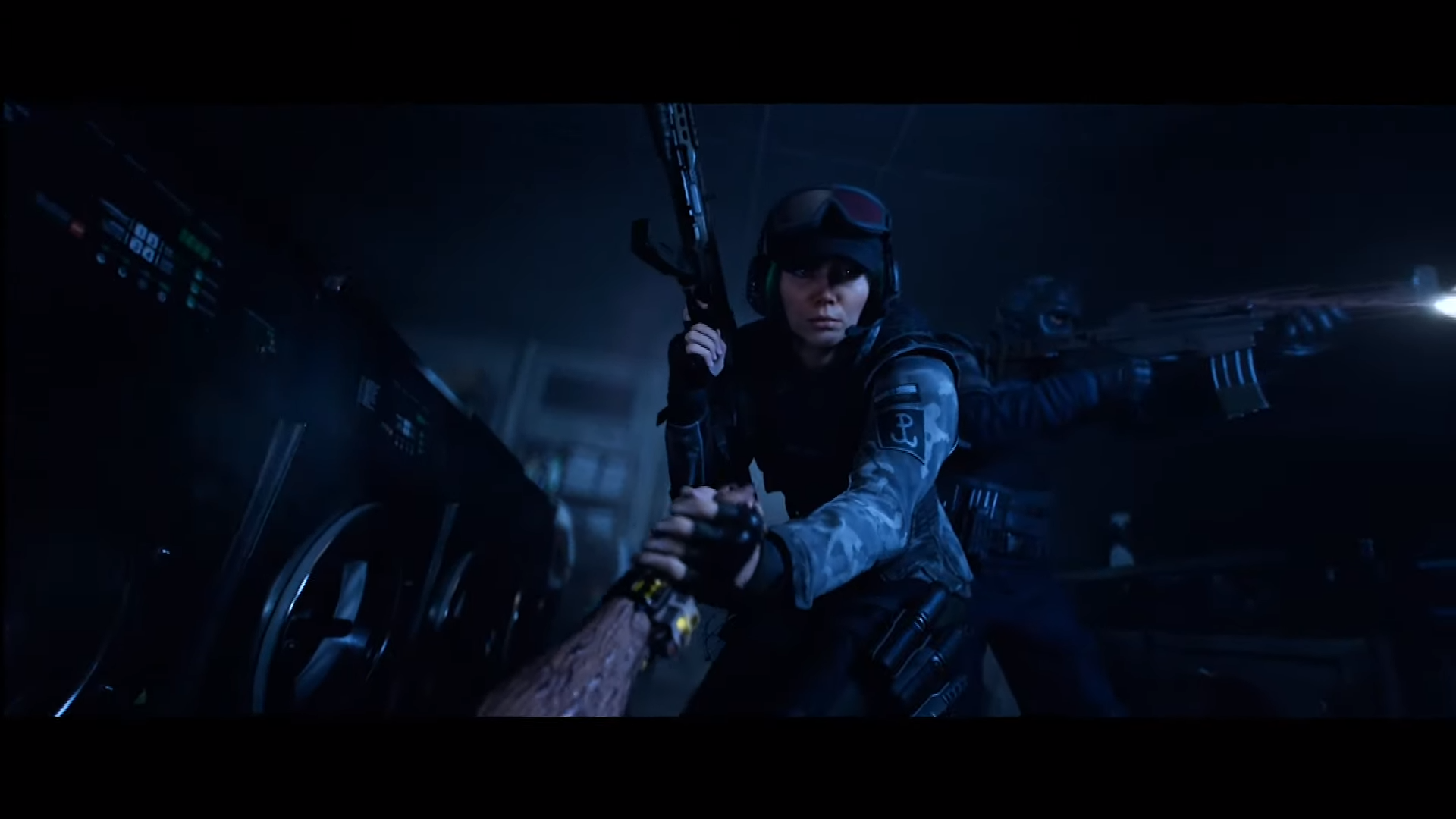 Rainbow Six Quarantine
It's a three player tactical co-op with zombies featuring heavily as was seen in the few minutes long trailer. It'll be released in early 2020.
Watch Dogs : Legion
This release has it's own article available here.