Do you still have a potato PC that is somewhat capable of running games? Wondering what games you could probably play? Well, if you have a Dual Core CPU or something better and a GPU, chances are you'll be able to run these games.
Far Cry 3
Far Cry 3 is an open world first-person shooter set on an island unlike any other. A place where heavily armed warlords traffic in slaves. Where outsiders are hunted for ransom. And as you embark on a desperate quest to rescue your friends, you realize that the only way to escape this darkness… is to embrace it
Just Cause 2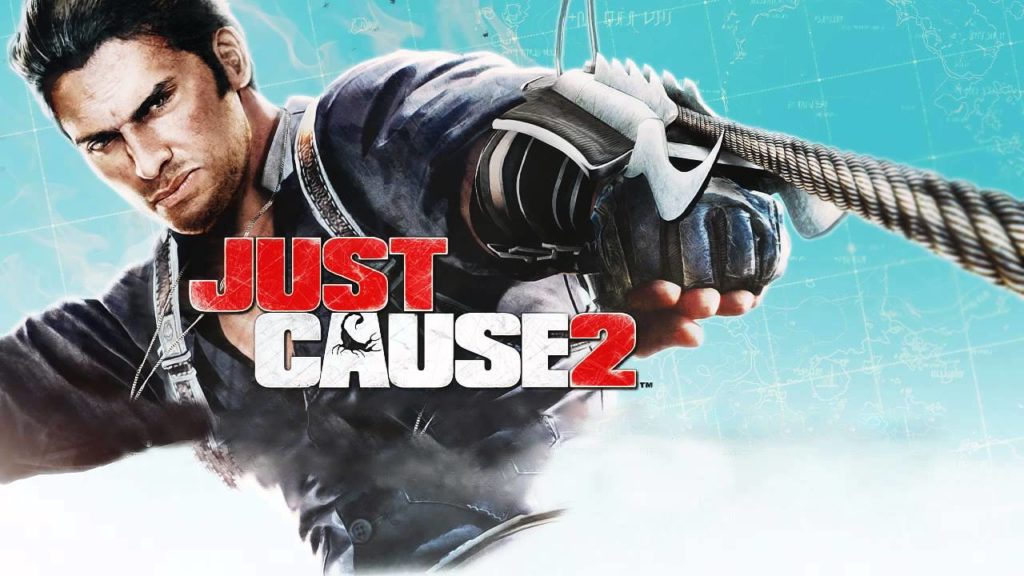 Dive into an adrenaline-fuelled free-roaming adventure. As agent Rico Rodriguez, your orders are to find and kill your friend and mentor who has disappeared on the island paradise of Panau. There, you must cause maximum chaos by land, sea and air to shift the balance of power. With the unique grapple and parachute combo, BASE jump, hijack and create your own high-speed stunts. With 400 square miles of rugged terrain and hundreds of weapons and vehicles, Just Cause 2 defies gravity and belief.
Max Payne 1
Max Payne is a man with nothing to lose in the violent, cold urban night. A fugitive undercover cop framed for murder, hunted by cops and the mob, Max is a man with his back against the wall, fighting a battle he cannot hope to win. Max Payne is a relentless story-driven game about a man on the edge, fighting to clear his name while struggling to uncover the truth about his slain family amongst a myriad of plot-twists and twisted thugs in the gritty bowels of New York during the century's worst blizzard.
Sleeping Dogs
Welcome to Hong Kong, a vibrant neon city teeming with life, whose exotic locations and busy streets hide one of the most powerful and dangerous criminal organizations in the world: the Triads.
In this open world game, you play the role of Wei Shen, an undercover cop trying to take down the Triads from the inside out. You'll have to prove yourself worthy as you fight your way up the organization, taking part in brutal criminal activities without blowing your cover.
Need for Speed Most Wanted 2005
Need for Speed: Most Wanted is underground racing action so real, you almost smell the burnt asphalt. The thrill of illicit street racing permeates the air – out-race rivals, evade cops and exploit hundreds of miles of open road as gamers make their way up the Blacklist.
Prototype
You are the Prototype, Alex Mercer, a man without memory armed with amazing shape-shifting abilities, hunting your way to the heart of the conspiracy which created you; making those responsible pay.
Call of Duty Modern Warfare
The new action-thriller from the award-winning team at Infinity Ward, the creators of the Call of Duty® series, delivers the most intense and cinematic action experience ever. Call of Duty 4: Modern Warfare arms gamers with an arsenal of advanced and powerful modern day firepower and transports them to the most treacherous hotspots around the globe to take on a rogue enemy group threatening the world.
Dead Rising 2
The sequel to the million-plus selling Dead Rising, Dead Rising 2 takes the zombie survival horror to Fortune City, America's latest and greatest entertainment playground. Featuring a new story, two online multiplayer modes (2-player co-op campaign and a 4-player "TV show" themed Pay-Per-View event that pits humans against zombies), thousands of on-screen zombies and more, Dead Rising 2 takes zombie survival horror to a whole new level.
Outlast
Hell is an experiment you can't survive in Outlast, a first-person survival horror game developed by veterans of some of the biggest game franchises in history. As investigative journalist Miles Upshur, explore Mount Massive Asylum and try to survive long enough to discover its terrible secret… if you dare.
Mass Effect Trilogy
As Commander Shepard, you lead an elite squad on a heroic, action-packed adventure throughout the galaxy.  Discover the imminent danger from an ancient threat and battle the traitorous Saren and his deadly army to save civilization. The fate of all life depends on your actions!
Register with us for the best in gaming, and join us for video game discussions on our forums.