There are a lot of games out there, each having their own strong points. One of the crucial bragging points for many games is their gaming environment. Some games have such rich and deep environments that gamers are found wandering around instead of progressing stage by stage. Anyway, we've got down this year's best open world games, let's take a look.
[poll id="9″]
Grand Theft Auto 5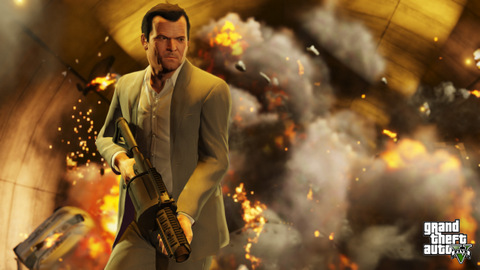 The GTA franchise is best known for its themes pertaining to violence and has been mentioned in many studies that have been associated with aggressiveness in children. However, that's not the only reason GTA is known all around. It is also given a lot of credit for the wide and immensely deep gaming environment that is offers. The amount of things one can do in this game is quite bizarre. You can buy property, play tennis, go skiing and you can even play another game in the game. So yeah, that itself shows that this game is a pioneering example of what the open world genre can do.
Assassins Creed 4 : Black Flag 
Without a doubt the best game in the series in a while. It could very well do without assassins and the story has a few hiccups, but a true pirate won't mind. Assassin's Creed IV: Black Flag received positive reviews upon release, with critics generally praising the open world gameplay, side-quests, graphics and naval combat. Taking us back to the heart-thumping excitement of the Ezio trilogy, Black Flag gives us the Assassin's Creed experience that the third entry in the series managed to avoid. It's a rip roaring, shanty singing, whale of a time. Easily a top contender for game of the year!
Bioshock Infinite
Even though the other games in this series weren't really open world type games, the gaming environment is a crucial factor and has remained the main focus. The latest installment is definitely a much larger gaming world than the other due to various factors for example–the aerial combat and movement mechanics add to the overall exploration that one has to do in this game in order to find Elizabeth. And in all honestly, a floating Columbia is a pretty damn cool place to go looking around for someone.
Saints Row 4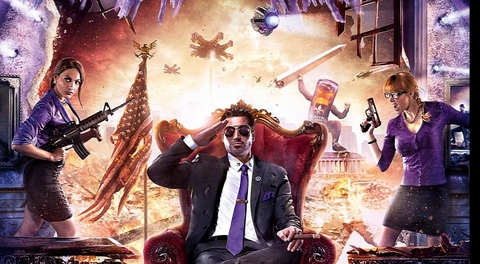 Many may say that GTA has, over the years, lost its humorous touch. But there's probably not one single person who can say that Saints Row has had the same fate. They have firmly stuck to their roots since their series began back in 2006. The number of things you The number of whacky things you can do is something that is indescribable. Saints Row 4 has definitely lived up to our expectations and still retains the title of the most 'out of this world' game till date.
The Elder Scrolls Online
After being voted all time game of the year and best RPG at the Golden Joystick Awards, its pretty evident that we simply can't get enough of Skyrim. The only issue with the most recent Elder Scrolls was that the game lacked multiplayer functionality, but was something that Bethesda had solved with the announcement of The Elder Scrolls Online. We just wanna leave you with this one thought, if the company offers us a game as massive as Skyrim for single player gaming, you can only imagine what kind of world they are working on for MMO.
Check out our list for the Five Largest Video Game Environments