When it comes to graphics in Video Games, consoles and PC have been looked up to for the most part. However, with the increasingly advanced technology powering the latest smartphones, games have started taking advantage of it and mobile games now look better than ever, some even coming close to their PC or console counterparts. So here are the top 10 most graphically impressive smartphones games you can play in 2017. We played most of these games using the Samsung Galaxy Tab A, which was an absolute blast with the powerful specs and large screen.
Iron Blade
The ancient prophecies were true. The Demon Lord Baal is set to return for his second attempt at claiming this world: The signs are everywhere, the darkness is emerging, the cultists are stronger. The Templars need a hero! Join millions of other players in a glorious quest to save all of humanity or spend eternity in the depths of Hell. Are you the Iron Blade-bearing savior the prophecy foretells?
Blade 2 (Coming Soon)
Blade 2 is a mobile action RPG that is developed by Korean company Action Square. Recently they have revealed a new trailer during the annual Game Developers Conference (GDC), showcasing some of the in-game action.
Shadowrun Dragonfall
Shadowrun: Dragonfall – Director's Cut is a standalone release of Harebrained Schemes' critically-acclaimed Dragonfall campaign. The Director's Cut adds a host of new content and enhancements to the original game: 5 all-new missions, alternate endings, new music, a redesigned interface, team customization options, a revamped combat system, and more – making it the definitive version of this one-of-a-kind cyberpunk RPG experience.
Guns Of Boom
You are one step away from action-packed combat! Can you keep steady aim under heavy fire and gun down enemies while grenades are exploding all around you? Can you handle that kind of fun?! Welcome to the game then!
Monument Valley 2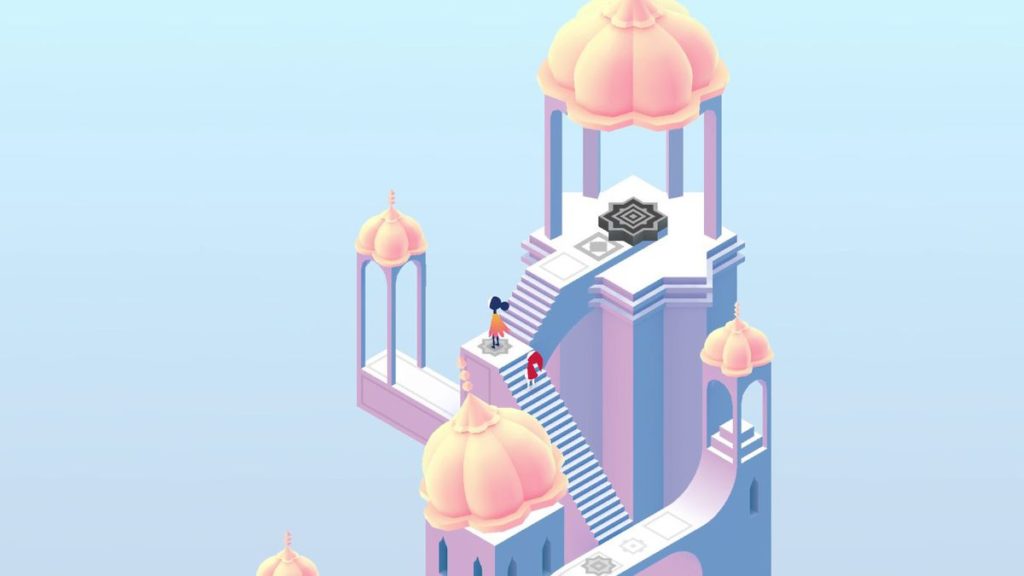 Guide a mother and her child as they embark on a journey through magical architecture, discovering illusionary pathways and delightful puzzles as you learn the secrets of the Sacred Geometry.
Cat Quest
Leap into a grand adventure of dragons, magic and cats in purr-suit of the evil Drakoth and your catnapped sister! Explore Felingard's huge overworld map, risk life and limb delving into dungeons for epic loot, and lend a paw to a furry cast of characters in a flurry of side quests.
After The End: Forsaken Destiny
Solve stunning 3d puzzles of ever-increasing difficulty; discover a breathtaking, ancient world ready to be unearthed; and finally, unravel the mystery behind a father-son duo journey – on parallel paths, separated by time.
Pavilion
Pavilion, the fourth-person puzzling adventure from Visiontrick Media, throws you directly into its mysterious world without any text tutorials or beginning explanations. It is a puzzle game portrayed through exploration and audio-visual imagery. By interacting and observing you gradually, bit by bit, learn things about both the puzzling gameplay and the world itself.
Transistor
From the creators of Bastion, Transistor is a sci-fi themed action RPG that invites you to wield an extraordinary weapon of unknown origin as you fight through a stunning futuristic city. Transistor seamlessly integrates thoughtful strategic planning into a fast-paced action experience, melding responsive gameplay and rich atmospheric storytelling. During the course of the adventure, you will piece together the Transistor's mysteries as you pursue its former owners.
Telltale Games
Everything from Batman to the Walking Dead, Telltale has done an excellent job of bringing these licensed properties to smartphones.
If you like these games, and would like upgrade to a phone that can smoothly run them, we recommend checking out the new Samsung Galaxy Tab A. It's powerfully built, and features a big screen that make for a comfortable gaming experience. With the increasing number of quality smartphone game releases, the Samsung Galaxy Tab A can be your go-to gaming device.
Register with us for the best in gaming, and join us for video game discussions on our forums.