The 'Black' series in WD (Western Digital) famously represents high performance and fast internal storage coupled with 5 year warranty. WD's SanDisk acquisition has led to their entry in to the SSD market with SATA based WD Green and Blue and as NVME solutions are now available to the consumers, in comes WD Black NVME M.2 PCIe SSDs available in 256GB and 512GB variants.
SATA VS PCIE M.2 Drives
While SSDs offer significantly greater performance than a HDD, they were bottlenecking at 600 MB/s due to the old SATA III connection, for comparison a 7200RPM HDD provides a maximum of 200 – 228 MB/s in real world ussage. The PCIe Gen3 x4 M.2 connection that WD Black SSD uses provided Data transfer speed up to 8GB/s
Specifications
Capacity – 512GB, 256GB
Interface – PCIe Gen3 x4
Form Factor – M.2 2280
NAND: SanDisk 15nm TLC Planar NAND
Sequential Read/Write –
512GB
Up to 2,050 MB/s Read
Up to 800 MB/s Write
256GB
Up to 2,050 MB/s Read
Up to 700 MB/s Write
Price & Warranty
The SSD comes at quite a reasonable price tag of INR 16,999. Note that the price is subject to change, depending on the supply of NAND, shortage of which has significantly shot up the prices of flash storage and RAM. There's a 5-year warranty as well, basically making sure you won't face any problems throughout your PC's life cycle.
Performance
Test Machine Specs– Ryzen 1700 CPU, RX 480 8GB GPU, 32GB 2400MHz DDR4 RAM, 240GB SanDisk SSD for OS and 2TB WD HDD for storage.
Benchmarks
These are theoretical benchmarks designed to Push the storage devices to their limits while mimicking real world use case scenarios, which a user may use their SSD for on a daily basis and through its life time.
Benchmarks used – CrystalDiskMark 5.5, AS SSD Benchmark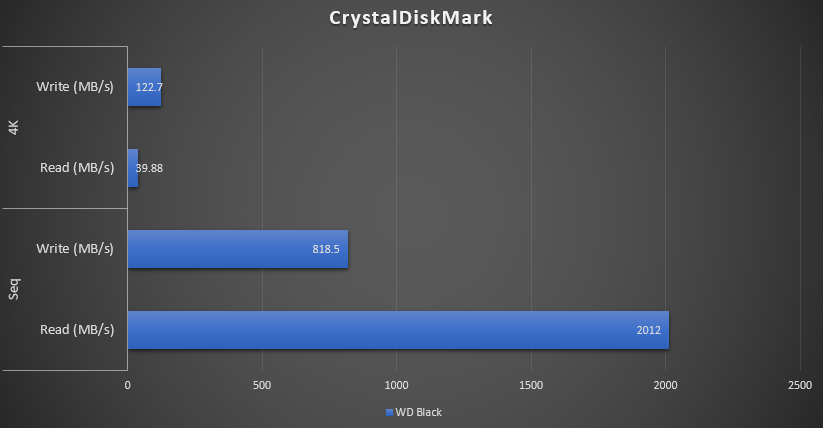 While we saw the drive hit the promised 2GB/s Read speeds and 800+MHz Write speeds in a 'CrystalDiskmark', it barely reached 1.67GB/s Read speeds and 757MHz Write speeds in 'AS SSD benchmark'. Which is normal, as different benchmarks stress test differently, while some also take into account latency and stability.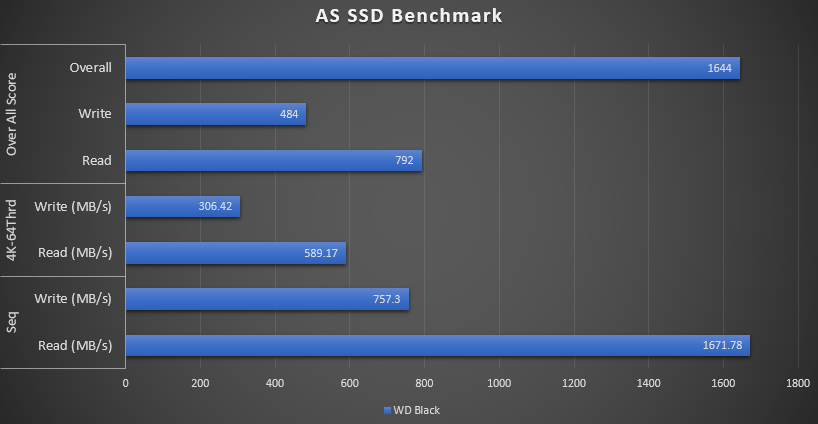 Real World Tests
For this test we Transferred a 30GB Steam game Folder from a SanDisk 240GB SSD, 10GB of Movies and 20GB of Files folder that had various mix of files from, premiere .mts video files .mov renders to after effects files.
Conclusion
Pros
Read Write Speeds as Advertised

Easy to setup

Compatible with both Mac and Windows

4 time faster than a Traditional SATA III Drive

5 year Warranty
Cons
Register with us for the best in gaming, and join us for video game discussions on our forums.