We're there guys. The wait is over, it's finally here.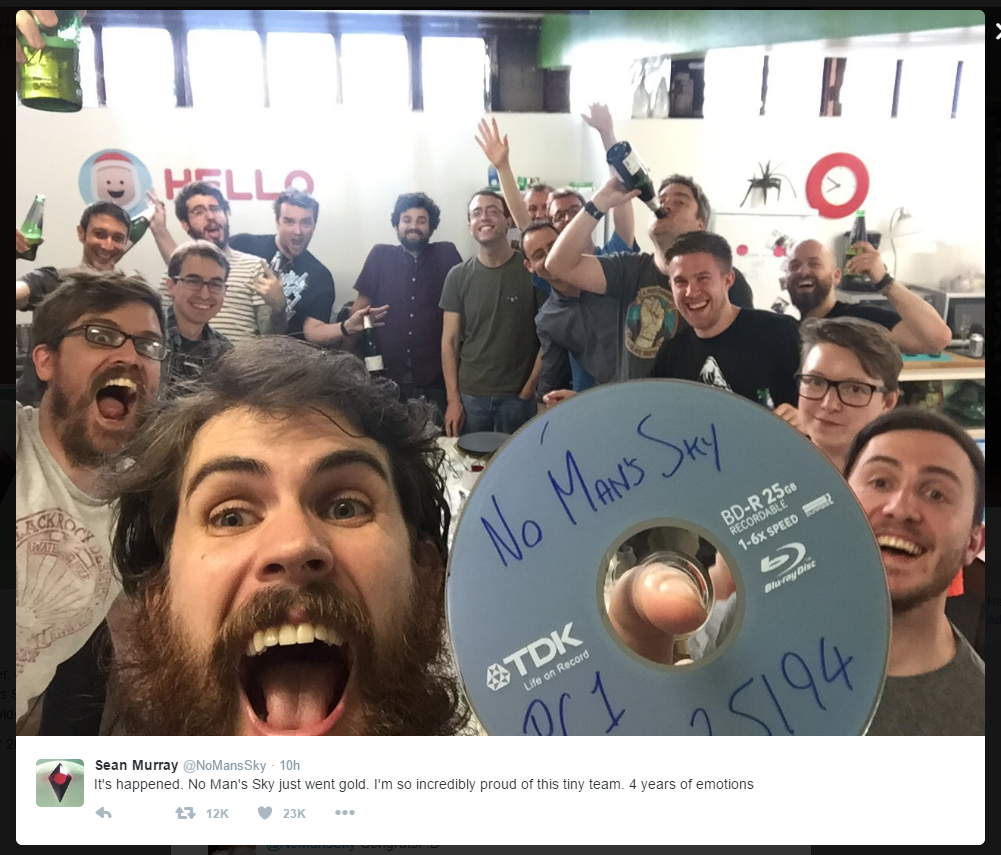 In a recent twitter post, Sean Murray, the Creative Director at Hello Games that No Man's Sky has "gone gold". For those who don't know, "gone gold" refers to creating a gold mastercopy of a title once it is out of the development phase and deemed fit for release. That's correct, in other words, no more delays.  The game is complete and we can finally get our hands on it soon.
What makes this so special is that No Man's Sky has been in the news ever since it was first showcased at E3 2014. The game was delayed numerous times, fans were angry and the developers received death threats. But now it's all over. Everything is right with the gaming world again. The game is set out to release on August 9th for PC and PS 4. We can finally explore gorgeous planets, find our friends and foes in alien species and conquer No Man's Sky.
For more news and reviews, keep checking back at Gaming Central.