We saw a bunch of great games release in September, but among so many popular games, it's easy to miss out on some titles. Worry not, we are here to tell you about the games that are definitely worth your attention. So without any distractions, here are the top 10 games you might have missed last month.
1. Hob
Platform: Windows PC and PlayStation 4
From the team that brought you Torchlight and Torchlight II comes Hob: a vibrant, suspenseful action-adventure game set on a stunning and brutal world in disarray. As players delve into the mysteries around them, they discover a planet in peril. Can it be mended, or will the world fall further into chaos?
2. Steamworld Dig 2
Platform: Windows PC, PS4, Switch
SteamWorld Dig 2 takes you on a platform mining adventure forged in Metroidvania flames. When an old trading town is struck by mysterious earthquakes, it's up to a lone steambot and her unlikely companion to uncover what trembling terrors lie beneath.
3. Morphite
Platform: Windows PC, PS4, Xbox One
This is the story of Myrah Kale, a young woman whose life takes a sudden turn when a simple mission develops into an epic interstellar journey revealing her mysterious past and relation to a coveted substance called Morphite.
4. Tooth And Tail
Lead the revolution with an army of flamethrowing Boars, mustard gas-lobbing Skunks, and paratrooper-puking Owls. Tooth and Tail is a Real-Time-Strategy game featuring Single Player, Online Competitive Play, Split Screen, Replays, and more.
5. Songbringer
Platform: Windows PC, PS4, Xbox One
Songbringer is a procedurally-generated scifi action RPG with swords, secrets, dungeons, bosses and stuff. You play the role of protagonist and accidental hero, Roq Epimetheos. With a propensity for partying and making music, he cruises the galaxy with his skybot Jib aboard the ship Songbringer, searching for verdant planets absent the presence of galactic police.
6. Home Sweet Home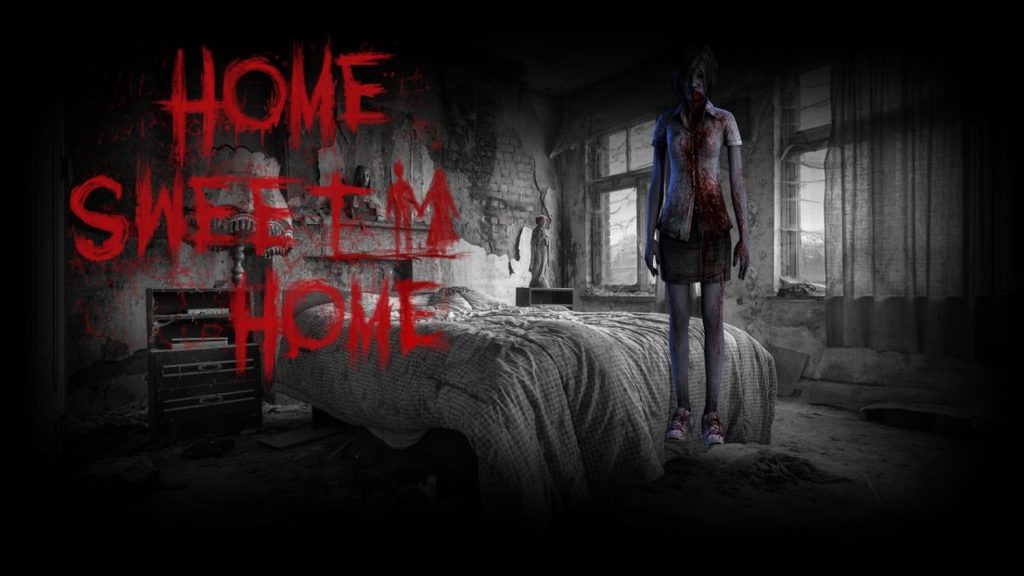 Home Sweet Home is a first-person horror adventure game based on Thai myths and beliefs. The core gameplay focuses on storytelling and stealth to avoid perilous spirits hunting you. Moreover, few puzzles are added into the game, making gameplay more varied.
7. Roller Coaster Tycoon Classic
RollerCoaster Tycoon® Classic™ is a new RCT experience, remastered in 2017 by franchise creator Chris Sawyer to combine the best features from two of the most successful and beloved RCT games in the series' history – RollerCoaster Tycoon® and RollerCoaster Tycoon® 2. Roller Coaster Tycoon Classic also comes complete with the Toolkit, Wacky Worlds, and Time Twister expansion packs
8. The Coma: Recut
Platforms: Xbox One, Windows PC and PlayStation 4
You are Youngho, a Korean high school student trapped and relentlessly pursued by a psychotic killer in the hellish corridors of Sehwa High. Run, hide, explore, and survive while piecing together the mystery The Coma in this remastered version of the Korean cult classic.
9. Echo
After a century in stasis the girl En arrives at her destination: A Palace out of legend, a marvel of the old civilization eons gone, still awaiting its first human occupants. Out here, using forgotten technologies, she hopes to bring back a life that shouldn't have been lost. But nothing could prepare her for what she'll face in the ancient halls below.
10. Ruiner
Platform: Windows PC, PS4, Xbox One
RUINER is a brutal action shooter set in the year 2091 in the cyber metropolis Rengkok. A wired psychopath lashes out against a corrupt system to uncover the truth and retrieve his kidnapped brother under the guidance of a secretive hacker friend. Combine preternatural reflexes, augmented tools, and the arsenal of fallen foes to tear down and dismantle the corporate titans of virtuality dealers at HEAVEN.
Register with us for the best in gaming, and join us for video game discussions on our forums.