PC gamers had to wait for almost 2 months, but Destiny 2 is finally here. After missing out on the first title, players on PC can finally team up with their friends in Bungie's amazingly well-crafted sci-fi shooter and take the fight to the Cabal. And the Fallen. And the Hive. And the Taken. You get the point.
One of my first thoughts, and that sucked me into the game was that at its core, it seems like a weird love affair between Halo and Borderlands, two games I've loved for a long time. Halo's sci-fi inspirations can be seen in the world and enemies of Destiny 2, and while it's not as quirky as Borderlands, it has its own charming personality. The result is an incredible experience that reminds you of old gems and simultaneously immerses you in its universe and characters. Now I'm not going to talk much about the story and core mechanisms of the game (for that you can read our original PS4 review here), but focus more on the PC specific aspects like optimization, gameplay and graphics.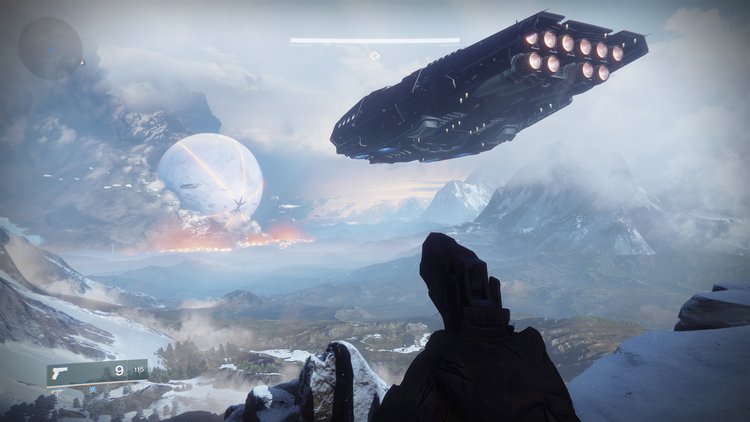 Talking about graphics, I have to say, this is probably the best looking FPS I have seen this year. The different planets come with their own varied flora and fauna, and each looks as amazing as the other. Whether you're running around shattered buildings on Earth or the rig on Titan or the lush landscape of Io, the visuals in this game are breathtaking. Playing on the PC gives you a horde of options in graphics settings that is lacking in the consoles, from HDR to anti-aliasing. You can change every single setting to suit your liking and hardware.
What makes the game even better is how incredibly well optimized it is on the PC. It's evident that this isn't just a console port, but a well-designed title with all the intricacies of the multiple platforms in mind. I played on two different setups, one ROG G752 laptop with Intel i7-6700HQ and GTX 980M, and a PC with a Ryzen 7 1700 coupled with an RX 570. The 980M was able to run the game with all settings on Ultra with a smooth 60+ FPS in almost all areas of the game. The only time when I saw the framerate drop a little low (47-50 FPS) was when I was doing a Heroic Public Event with 5 other Guardians (the Witches' Ritual on Titan) and we were surrounded by more than 20 enemies with explosions and particles flying around the entire screen. Other than that, the entire experience was kinda flawless.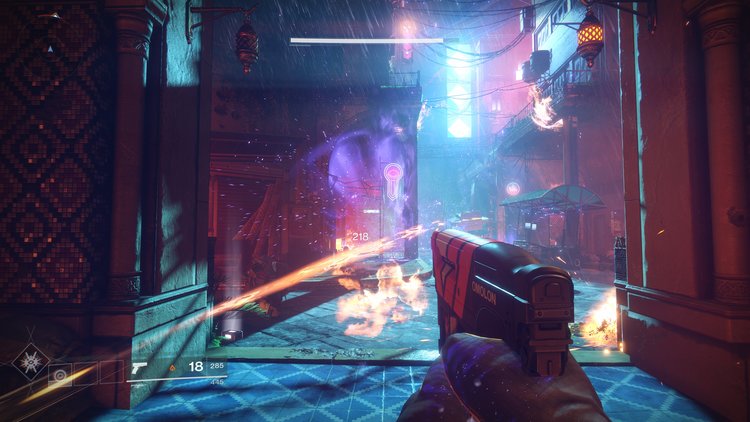 The Ryzen + RX570 build wasn't able to run the game on 60 FPS on the highest preset, so I had to reduce it to High. But that did the trick and I was able to play without any problems at all. Here the frame rate drop was a little more prominent, but then again, it was mostly in dense areas and can be fixed by tweaking individual settings. But a game's optmization is judged by how it performs on low-end hardware, and Destiny 2 passes with flying colours on this end. You can easily get a 30FPS console level experience with better graphics on a GTX 750Ti. Or you can lower your settings further and aim for 60 FPS. It's impressive to say the least.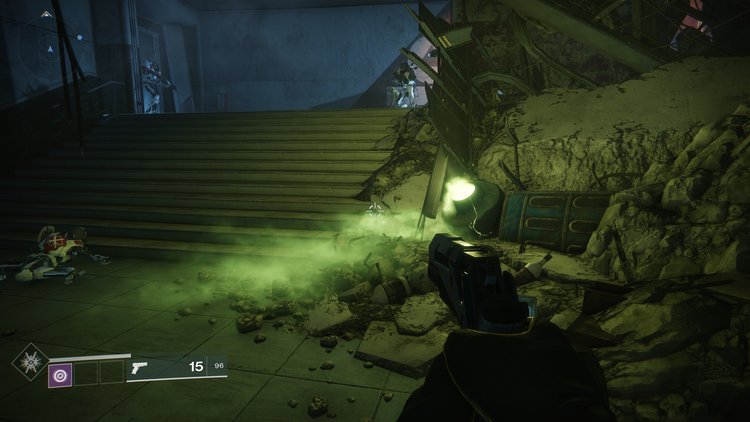 Graphics aside, the best part about playing a shooter on PC is the keyboard and mouse experience. Here, as well, it's easy to see that Bungie and their partner Vicarious Visions have done a bang-up job. As someone who famously sucks at aiming guns with controllers, this is godsend. Changing sensitivity on the go, knowing that I could easily turn around in a fraction of a second or the fact that I can actually shoot properly even while in air drove me to do things I wouldn't dream about, had I played on the console. Like jumping right in the middle of 8 enemies without my grenade super power, and taking them down. It as satisfying as it is glorious to watch.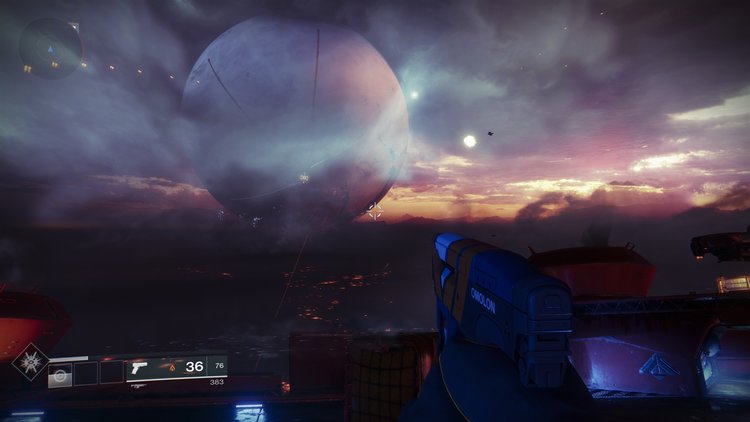 The Verdict
The wait has been long, and the wait as been worth it. Destiny 2 on PC is hands down the best version of the game you can get. It looks better, feels better and plays a hundred times better. For our thoughts about the game itself, don't forget to read through the original review here.
Register with us for the best in gaming, and join us for video game discussions on our forums.