Strap up your seatbelts, gamers, 'cause October is a wild ride for releases! From majorly hyped titles like Mafia III and Gears of War 4 to the remaster Skyrim: Special Edition, October has something for everyone.  So without further ado, let's get to it.
Mafia III
Release Date: 7th October
Platforms: Xbox One, PlayStation 4 and Windows PC
Starring Lincoln Clay, a Vietnam War veteran who has returned in hope of starting a new life…and build his own criminal empire. "The Mafia experience is about organized crime," says game director Haden Blackman. "It's about crime with a hierarchy, with traditions and rules. So we're very focused on that for the story. But at the same time, we didn't want to shy away from the reality of the time and the place. There are quite a few moments in the story where race is referenced and race is part of the story, part of the plot. It's part of who Lincoln is." Get ready to take on the Italian Mafia in this gritty, hateful world.
Paper Mario
Release Date: 7th October
Platform: Wii U
Paper Mario, the lighthearted action RPG was a novel take on the world of Super Mario, and has been a long time favourite of many Mario fans. The fifth iteration provides Mario with a Paint Hammer to let him recolor Prism Island. The game features platforming, puzzles and turn-based combat.
Gears of War 4
Release Date: 11th October
Platforms: Xbox One and Windows 10
Taking on the role of JD Fenix, along with his companions Kait Diaz and Del Walker, Gears of War 4 brings back the cover based shooting made popular by the franchise. Fluid movements, strategic positioning and action packed gameplay make it feel like a natural evolution in the series, taking it a level higher.
Rise of the Tomb Raider: 20 Year Celebration
Release Date: 11th October
Platform: PlayStation 4
Rise of the Tomb Raider was an amazing third person shooter adventure that came out last year, though our PS 4 brethren missed out on it. Worry not, for you'll be able to join Lara Croft in her expeditions and discoveries as the game will finally release on the PS 4 next month.  20 Year Celebration will also add an optional higher difficulty level to the story mode, bring online co-op to the game's survival mode "Endurance" and include new outfits and character models for Lara that span the franchise's history. Additionally, VR support will also be added for the game, exclusively for the PS 4.
Shadow Warrior 2
Release Date: 13th October
Platform: Windows PC
Cheesy Kung Fu movie themes combined with first person guns-blazing-katana-slashing-slaughter, all amalgamating into a beautiful carnage. Sounds like a dream come true, doesn't it? Lo Wang is back to face demonic enemies with bullets and blades in this sequel to the original game released in 1997 (and rebooted in 2013).
Battlefield 1
Release Date: 21st October
Platforms: Xbox One, PlayStation 4 and Windows PC
The game that everyone has been waiting for, the World War I response to Infinite Warfare's futuristic combat, the open beta that everyone loved to bits. Drive tanks, fight on horseback and take command of aerial dogfights while traversing through varied terrain in this WW I inspired video game. Just don't expect the French forces to be there unless you buy the DLC (HA HA!)
Dark Souls 3: Ashes of Ariandel 
Release Date: 25th October
Platforms: Xbox One, PlayStation 4 and Windows PC
Return to the world of Dark Souls III and uncover a terrible secret that lies within the frozen land of Ariandel. Players are tasked to enter the land of Ariandel and defeat the evil within to uncover the mystery of what has caused the land to become defiled. In addition to adding a new environment to Dark Souls III, the Dark Souls III: Ashes of Ariandel expansion will also include new weapons, armour sets, and magic for players to discover and experiment with, as well as new features for the game's wildly popular competitive multiplayer mode.
Dragon Ball Xenoverse 2
Release Date: 25th October
Platforms: PlayStation 4, Xbox One and Windows PC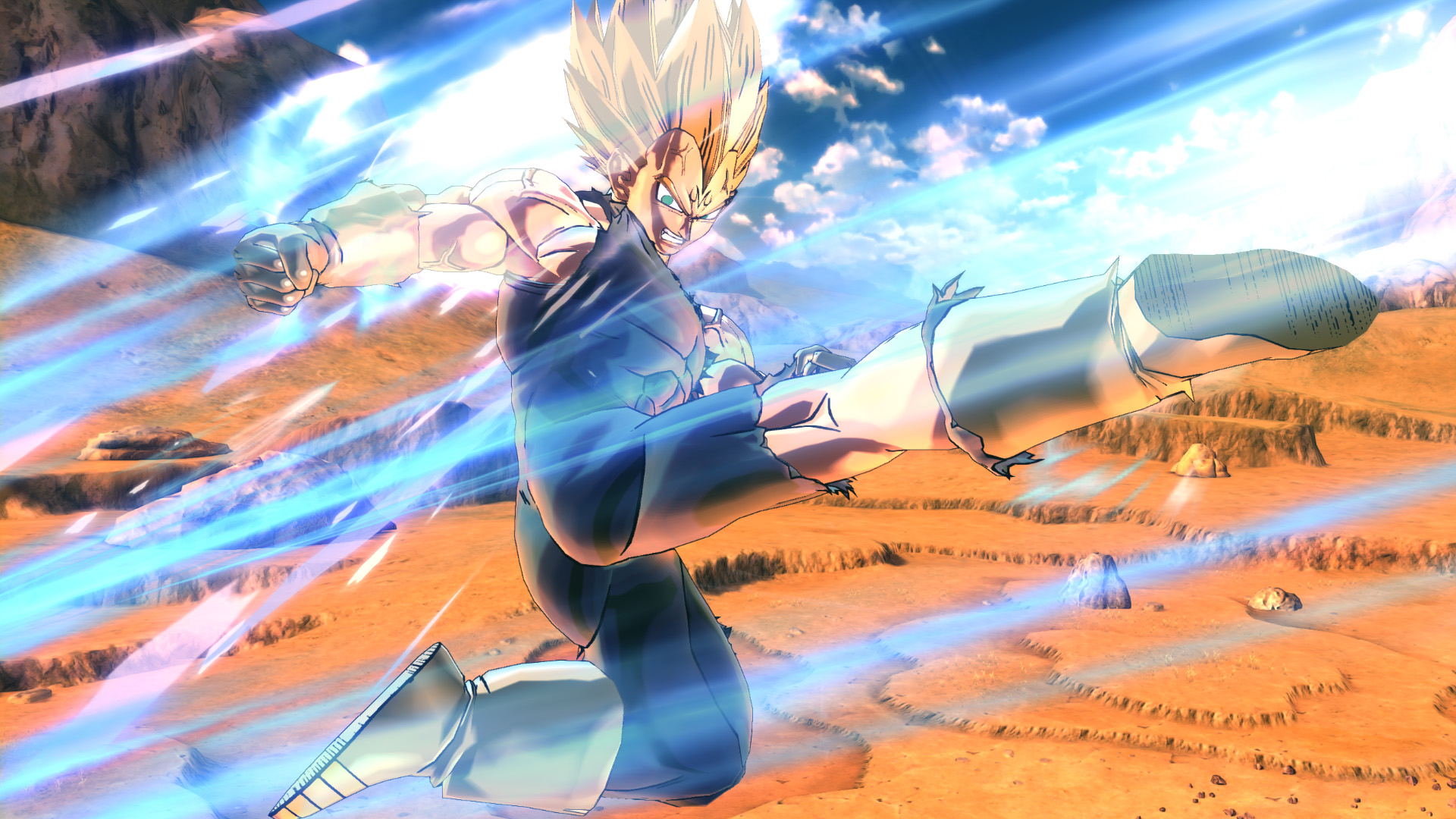 Bandai Namco claims that Xenoverse 2 will be the most detailed Dragon Ball world ever made. There will be many familiar characters, including Freiza and Trunks, and possibly a story that may deal with the series' past and future.
World of Final Fantasy
Release Date: 25th October
Platforms: PlayStation 4 and PlayStation Vita
A spin-off of Square Enix's critically acclaimed series Final Fantasy, World of Final Fantasy turns heroes and villains into adorable little things, to the point that it may be considered as a parody of its own. Who's to say how that will work out for the game? Hopefully we'll find out soon enough.
Titanfall 2
Release Date: 28th October
Platforms: Xbox One, PlayStation 4 and Windows PC
Six different Titans, explosive sound effects, a multiplayer to blow your socks off and a brand new singleplayer campaign inspired by the likes of DOOM and Wolfenstein: The New Order – basically, everything that could make the original Titanfall better.
The Elder Scrolls V: Skyrim – Special Edition
Release Date: 28th October
Platforms: PlayStation 4, Xbox One and Windows PC
The HD Remaster of the original Skyrim, The Special Edition includes the critically acclaimed game and all three DLCs with remastered art and effects, volumetric god rays, dynamic depth of field, screen-space reflections, and more. Skyrim Special Edition also has support mod support for the Xbox One, thus bringing new quests, environments, characters, dialogue, armor, weapons and more, which until now was only available on PC. Mods were also planned for the PS 4, but in an announcement earlier Bethesda revealed that Sony had said no for mod support.
For more news and reviews, keep checking back at Gaming Central.