Cooler Master's Case Mod Series is all about fueling the passion for modding, which in recent times has been gaining more and more popularity all across the globe. And this year's World Series was more than a success, with modders all over the world showcasing their talent and zeal, giving use some unique designs that left the judges perplexed.
Of the 120 international entries, there were 82 completed submissions, 36 Tower Mods and 46 Scratch Builds in 5 months. It was an intensive busy week for the Judges going through all mods' work log.  Judges selected total 6 awarded winners of Tower and Scratch mods. 21,500 votes decided 2 People's Choice awards.
Here are the World Series Champions.
Tower Mod
1st: Master of Dimension by ภควัต ไชยบุญมา (Mr. Waii), Thailand.
2nd: Gigantea by David Cathey, United States.
3rd: Master X5 by neSSa, Serbia.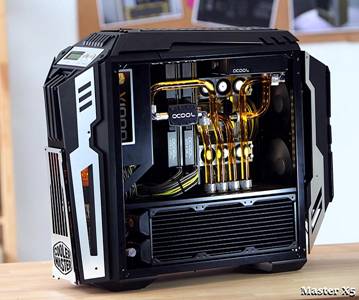 Scratch Build
1st: Ghost Rider­ by Modder Crow, Thailand.
2nd: Re.born by Masbuskado, Dominican Republic.
3rd: GSW CYBORG by Nenad Milic, Serbia.
People's Choice
Tower Mod – Pandora Box Pegasus by Allyson Carneiro, Brazil.
Scratch Build –TriHexa 666 – Apocalypse Dragon by Kanishka Akalanka, Sri Lanka.
For more news and reviews, keep checking back at Gaming Central.