MythoLogic Interactive is excited to announce its chaotic 2D brawler-shooter-platformer Superfighters Deluxe will launch November 30th for Windows PC!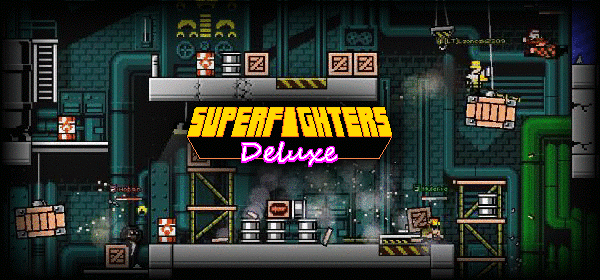 Superfighters Deluxe is a unique action game that combines brawling, shooting and platforming in dynamic sandboxy 2D levels. Lots of weapons and fun gameplay systems interlock to create absurd action-movie chaos. 
Game modes include Versus (1-8 players, free team setup), Survival (1-4 players against endless waves of enemies) and Campaign (1-4 players move through the game's story). All game modes can be enjoyed in offline singleplayer, online multiplayer, or shared-screen local multiplayer with up to 4 players. Superfighters Deluxe also packs a powerful Map Editor, fighter customization, and much more!
Superfighters Deluxe will release for $12.99 on Steam, with a discount planned for launch week.