At first glance, it seems that there can't be any connection between gaming and dating. And you can see where it's coming from. When you are a gaming geek, dating is considered to be something that's avoiding you. Girls think that there's nothing to talk with you about except for computers or video games even if you have a lot of other interests. And another thing is what can you learn about dating while playing PC games. Well, one of the secrets to online dating success is having a more or less clear picture of whom you want to date. And you can find the girl of your dreams prototype in one of the influential PC games' female characters which we offer you to check out without further ado.

April Ryan from The Longest Journey

April Ryan is the main protagonist of The Longest Journey (1999) and one of the three principal characters in the game's sequel Dreamfall (2006). While presented as a more or less unconfident teenage girl in The Longest Journey, April Ryan grows to a hesitant adult in Dreamfall that finally manages to embrace her life. The game creator Ragnar Tørnquist said that her changes from the original game to the sequels allowed Ryan to, at first, remind players of Frodo, and then more of Aragorn.  Tørnquist claims that creating a female lead character wasn't forced by the idea to make the game more appealing to female gamers but because a female protagonist fits more into the story. April is considered to be one of the most recognizable female characters in the gaming world. What allowed gamers to relate to April was the fact that she kept the diary. The diary contains a lot of self-revelation, thus providing a gamer with deeper insight into Ryan's character and allowing to trace her development.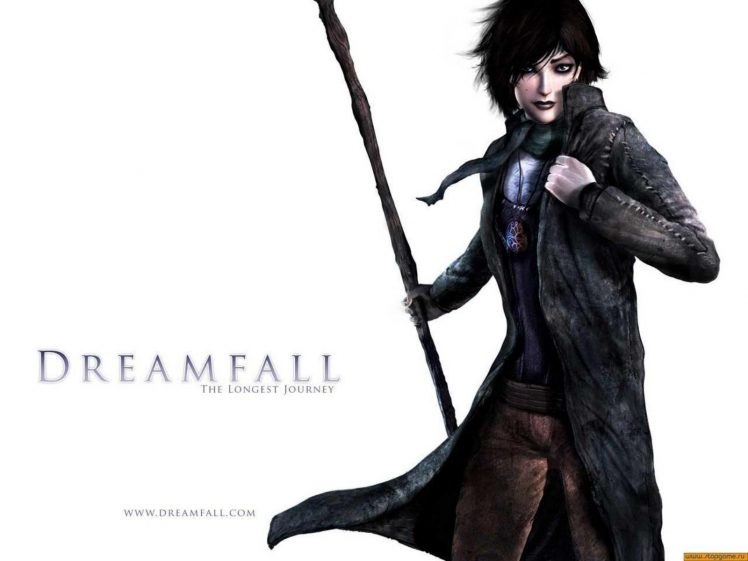 Jade from Beyond Good & Evil

Jade is the main protagonist in Beyond Good & Evil. According to the game's story, she's a skilled in martial arts freelance journalist who lives in a lighthouse and takes care of children orphaned after the alien attack. Michel Ancel, the game's creator, said that while developing Jade, he wanted to go as far as possible from "sexy action girl" persona and create a character who would resemble a real person. Jade is a girl-next-door-type of character, and that's what makes gamers relate to her. Jade was met with positive reception and appeared on a few lists of top female characters in PC and video games. What makes Jade so likable? Rumour has it that Michel Ancel based the character on his own wife who worked as a character artist on the game.
Kathy Rain from Kathy Rain

Katherine Agatha Rain, or, as she mostly referred to Kathy Rain, is the main protagonist of the eponymous adventure game. Kathy is a strong-willed journalism major who has to confront her own troubled past while investigating the mystery surrounding her grandfather's passing. The game was developed by a Swedish one-man indie studio Clifftop Games. The founder of the studio and game's creator, Joel Staaf Hästö, claims that he was inspired by the David Lynch's cult TV-series Twin Peaks while working on the game. Although sales of the game were initially low, the critical praise made the game quite popular. What makes gamers relate to Kathy Rain? Probably her troubled past that may seems familiar to many.