Today, Archiact is launching their highly-anticipated first-person shooter title, Evasion. The multi-platform sci-fi shooter is now available across North America, Europe and Asia for PlayStation®VR, HTC Vive™ and Oculus Rift at a suggested retail price of $39.99.
"Evasion was designed by a passionate team that wanted to create a memorable, AAA quality VR shooter," said Jennifer Dowding, Evasion's Senior Producer. "Evasion is an intense, action-packed experience, crafted over two years with core gamers in mind, delivering the kind of game we wanted to play in VR."
Powered by Unreal Engine 4 and featuring stunning sci-fi visuals, Evasion has been designed from the ground up to give players smooth locomotion while still delivering fierce "bullet hell" action. Evasion has both solo and co-op experiences, and features a story campaign where players have to save an embattled mining colony from a surprise attack by the lethal Optera, as well as a survival mode designed to challenge even the most hardened FPS veteran.
Players take on the role of the Vanguard, an elite special ops team that has four playable classes: the devastating Striker, indispensable Surgeon, versatile Engineer and unstoppable Warden. Each class has its own unique full-bodied avatar, weapons, unique tether abilities and devastating Surge Attacks. The PlayStation®VR version has support for the AIM Controller, which makes the gunplay even more satisfying and immersive.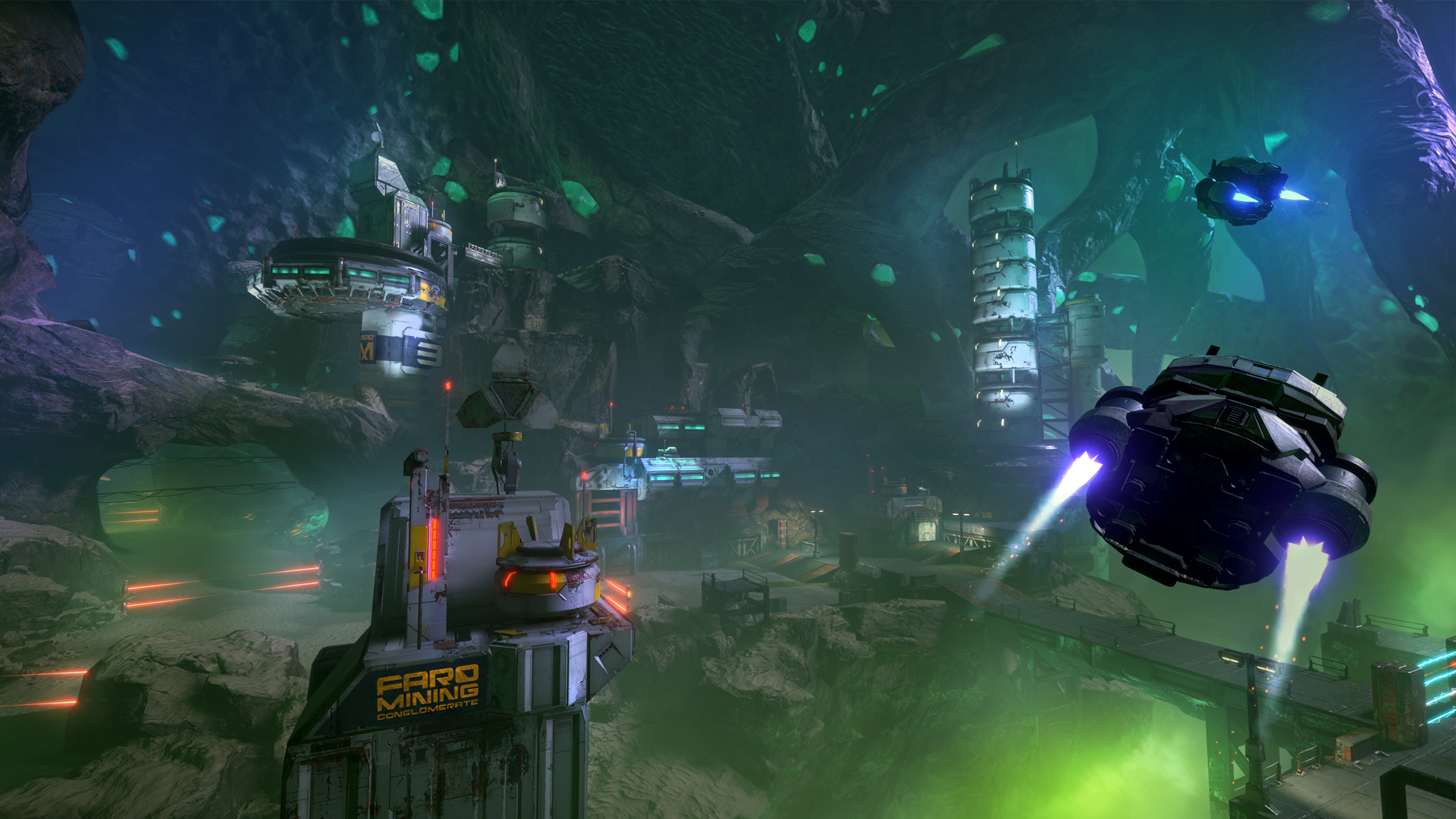 "I'm very proud of the Archiact team for creating a landmark VR shooter that players will really love," said Kurt Busch, studio head of Archiact. "Our incredible hardware and technology partners have been instrumental in making our vision a reality and we're thrilled to finally share Evasion with the world."
Get Evasion now on the PlayStation®Store at www.playstation.com/games/evasion-ps4/ and on Steam at store.steampowered.com/app/683000/Evasion/
Evasion is rated T for Teen by the ESRB.
For more information and to receive the latest news, please visit www.evasionvrgame.com
Join the Evasion community at @evasionVR on Twitter, www.facebook.com/evasionVR, and Reddit at www.reddit.com/r/EvasionVR.
About Evasion
Experience the next generation of VR combat with Evasion, an intense sci-fi bullet-hell shooter. Play solo or team up to save an embattled colony from swarms of lethal Optera. Run, dodge, and unleash devastating Surge Attacks as you fight your way through an action-packed story campaign. Featuring four player classes, a challenging Survival Mode and free move locomotion, Evasion is the ultimate wish fulfilment for sci-fi shooter fans.
About Archiact
Archiact was first founded in 2013, specializing in early virtual reality development. Now with offices in Vancouver, Canada and Shanghai, China – Archiact provides top quality virtual reality entertainment across all major platforms, in markets around the world. Archiact is known for publishing and developing cinematic quality VR & AR games. Evasion, their upcoming flagship game, has already been hailed by VR critics as a "landmark FPS title" and a must-have VR game for 2018.