Everyone who uses the internet today is well aware of how powerful a platform YouTube is. Its the hub comprising of viral hits, music videos and unique shows you cannot find anywhere else. All that for free. So with Google now coming out with YouTube Red, many people are critical, sceptical and even outright opposed to what they think it means.
So before you head out to Google offices with torches raised high, here's everything you need to know about YouTube Red. And, trust us, it's not your enemy. In fact, it's a very good thing, and will definitely empower digital creators across the globe.
What is YouTube Red?
Hoping to capitalize on its unstoppable success, Google created YouTube Red, a new paid monthly subscription service with several perks that make your viewing experience better. This subscription service from YouTube that removes advertisements from all videos, everywhere you watch.
It was originally introduced as YouTube Music Key, a service that let you stream music and music videos from YouTube without ads. Google changed the name to YouTube Red and expanded it to all kinds of YouTube videos in late October 2015.
It launched yesterday, October 28, in the US before it arrives on international shores. Here's what you should know before you sign up.
What's in the subscription?
Using YouTube Red, you won't see ads on the YouTube website or within the YouTube apps on mobile and TVs. This does not apply to paid content on YouTube, such as paid channels or TV and movie purchases and rentals. You may still see ads with that content.
Here's a full list of devices where you can watch ad-free videos with YouTube Red:
YouTube and YouTube Gaming apps for Android and iOS
Chromecast
Android TV
Apple TV
Consoles: Xbox 360, Xbox One, Wii U, Playstation 3 and Playstation 4
Roku (LT, 1, 2, 2 HD, 2 XD, 2 XS, 3, Streaming Stick, Roku TV)
Currently, YouTube Red is not available on the YouTube app for the Amazon Fire TV.
YouTube Red has two other main benefits that affect how you watch videos: offline viewing and listening to videos with the screen off. These two features are only available on the YouTube and YouTube Gaming apps for Android and iOS.
You can download YouTube videos to your phone or tablet and they are available for up to 30 days to watch without a connection. Some features, including liking or commenting on an offline video, aren't available when you're offline.
The service also lets you listen to videos on your phone or tablet through speakers or headphones when you're in another app or while your screen is off. This is especially useful for music videos, where you only want to hear the audio while doing something else.
Finally, starting in early 2016, YouTube Red subscribers will get access to new members-only original shows and movies from top YouTubers. It's possible that down the line new content creators will launch new channels and shows through Red, though for now YouTube is focusing on existing stars.
The final benefit is that you get a free monthly Google Play Music subscription (normally $10) included with YouTube Red. The inverse is true too; if you already subscribe to Google Play Music, you also get access to Red automatically for free. You will not have to pay for both services separately.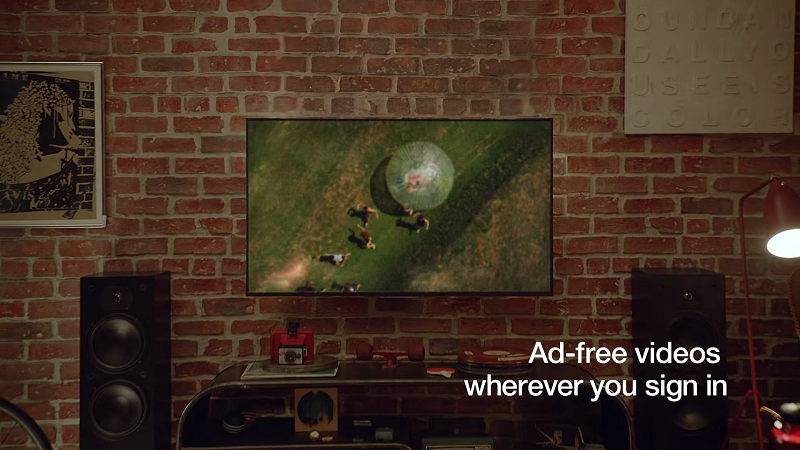 What does it cost and how do I get it?
YouTube Red is $10 (approx. Rs. 650) per month and currently only available in the US. Google plans to open it to more countries in the coming months.
Starting October 28, you can sign up for a free one-month trial to try before you buy. Go to YouTube's Red landing page to sign in with your Google account and sign up.
What will the Original Shows be?
Google announced a sampling of original shows and movies for Red members. Here are a few of the shows and movies set to debut in the next few months:
"Scare PewDiePie" is a reality horror series that puts the most popular YouTuber PewDiePie, also known as Felix Kjellberg, into terrifying situations, inspired by video games.
"A Trip to Unicorn Island" is a movie that follows YouTuber IISuperwomanII, also known as Lilly Singh, on her world tour.
"Sing It!" is a scripted series about a fictional vocal competition from the Fine Brothers, who are famous for their "Kids React to…" videos.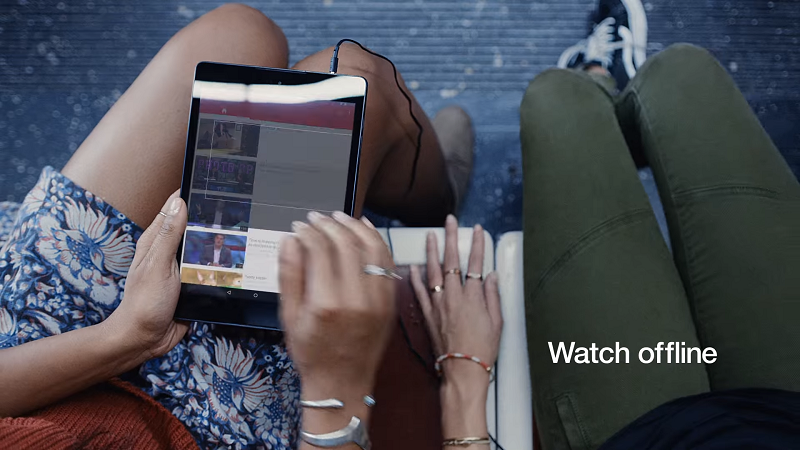 What if I don't subscribe to YouTube Red?
Google will continue to keep YouTube just the way it is. Without a subscription to Red, you can still watch all of the videos and channels you like on the site, free of charge, but with ads.
You will miss out on the extra features Red offers, but nothing will change about how you use YouTube right now. Additionally, most of the original content available through Red will eventually become free with ads after an unspecified amount of time.
What is the YouTube Music app?
With the announcement of YouTube Red, Google also introduced the YouTube Music app. It's not available quite yet, but when it launches in late 2015, it will serve as a dedicated place to listen to music on YouTube.
When you search for videos, the app filters out non-musical results. So if you search for "Taylor Swift" you'll see her official music videos, plus live shows, lyrical videos, covers and remixes. Using YouTube Music, you'll be able to watch and listen to music on YouTube when your screen is off or you aren't in the app, but only if you have a Red subscription.
The app will work without a YouTube Red subscription, but you won't get the benefits of Red, like ad-free or background listening.
Should you get YouTube Red?
For some, getting rid of advertisements is reason enough to sign up for YouTube Red, but the other benefits might be more enticing.
Offline viewing is great for frequent travelers and commuters and Red offers an easy way to download YouTube videos. Being able to listen to YouTube videos with your phone or tablet's screen turned off is a very welcome feature that's sure to please anyone who listens to music on YouTube.
Speaking of music, YouTube Red has one other compelling reason to buy. Because YouTube Red includes free access to Google Play Music, it's arguably a better deal than Spotify, Rdio and other streaming music subscriptions because you get both services.
You might not prefer Google Play Music over another service, but it's hard to deny the value of getting both streaming music and ad-free YouTube watching, exclusive video content and offline videos. If you both like YouTube videos and music, this might be the best of both worlds for you.
For more news and reviews, keep checking back Gaming Central.