I'd like to start of by apologizing for not writing the monthly upcoming mobile games article for February. As most of you know we were caught up with India Game Show and were running on a tight schedule. Though it is kinda late for an upcoming game article, thought I'd make this one a round up sort of article instead.
Batman: Arkham Underworld
This game has been around for a while now, but only recently made it's way onto android devices. In this game you strategically set up defences making infiltration difficult for attackers. Each base is headed by a villain of your choosing, which adds to the defence strategy of the base. As you might have figured out by now, the game is more of a strategy based one and that you play as the villains to try take control over Gotham.
Price: Free
Platform: Android | iOS
SWORD ART ONLINE: Memory Defrag
Anime lovers with take nicely to this side-scrolling action RPG. Experience the original Japanese anime story and a brand new storyline written just for the game. Players get to play as all major characters like Kirito, Asuna, Leafa and more from the manga and anime series. Also join parties with friends and other players to take down massive monsters in multiplayer mode.
Price: Free
Platform: Android | iOS
Bethesda Pinball
Of all the games that you thought Bethesda would make, I highly doubt pinball would have even crossed your mind. But if you've loved their games like Doom, Skyrim and Fallout then this might be something you would like to try out. The game features a good selection of different pinball tables based on these three franchises which come packed with some pretty awesome graphics.
Price: Free
Platform: Android
Slice and Rise
This endless runner-ish game is about a Samurai trying to escape death as it follows you right beneath your feet. The aim is to climb as high as possible while collecting coins to increase your score. The fast paced fighting mechanics make adds to the fun as you amass bonuses and power-ups along the way.
Price: Free
Platform: Android | iOS
Causality
There have been very few games that usually get my attention from its iTunes or Google PlayStore description. Causality's description was a mere 20 words which said this — "Causality is a puzzle game about manipulating time, altering the sequence of events and changing the outcome of each level." Any game with this inception type description will always get a download from me, probably you guys too.
Price: $1.99 (Roughly around Rs.130)
Platform: iOS
Football Heroes Online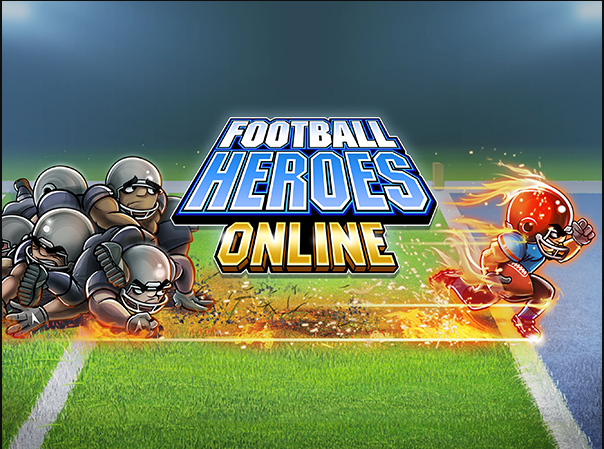 If I'm not mistaken this is the first real-time online multiplayer football game. Make your way to the top using your skill, strategy and super moves to eliminate your opponent. Collect and upgrade hundreds of unique players to build the ultimate football team. Be sure to note that this isn't football, or as others call it soccer. This mobile game is based on the sport, American football.
Price: Free
Platform: Android | iOS
That's the list for the month of February. If you found a good and interesting game this month, tell us about it in the comments below. Also check out the other cool stuff that we write on the website.