With E3 2017 around the corner it's time to climb aboard the hype train, and talk about video games that we are excited to see this year. So here are the top 10 video games that we want to see at E3 2017.
Shadow Of The Tomb Raider
Speaking of the hype train, the next installment in the Tomb Raider reboot, Shadow Of The Tomb Raider was leaked via a presentation left open on the subway. The game is definitely in development, though there have been no official announcements yet. There's also the possibility of this game being announced at the Microsoft Conference, shown off on the Xbox Scorpio, with some sort of exclusivity deal like with Rise Of The Tomb Raider.
Last Of Us 2
Shown briefly at last year's Sony Conference, we want to know more about Ellie and Joel's next adventure. It unlikely that we will get to see any gameplay, given that Naughty Dog has been busy with the Uncharted Story DLC. However, we really do want to know a bit more about the premise for The Last Of Us 2, some new tidbits about the story, and hey, if they really feel generous, some gameplay and a release date too.
Red Dead Redemption 2
Now I know that Rockstar doesn't really do E3, they are too damn big and can make any announcement when they want and have all eyes on them. However, they have worked with console partners in the past, and maybe Microsoft can persuade them to show off Red Dead Redemption 2 on the Xbox Scorpio. Either ways, I have loved most of Rockstar's work, and have spent more time with Red Dead Redemption than I have with GTA V, and I can't wait to jump back into that world, and be the harbinger of outlaw justice.
Star Wars Battlefront 2 + Single Player
While the hype for Star Wars Battlefront running on the Frostbite Engine was huge, and the game did have a very competent multiplayer offering, lack of a single player campaign held it back from attaining the massive audience and following that Star Wars usually gets. Earlier Star Wars Battlefront games, and even KOTOR 1 and KOTOR 2 were all excellent titles that did justice to the Star Wars name. With a robust single player campaign star Wars Battlefront 2 will be able to bring in fans that love the world and lore of Star Wars, with a strong multiplayer element to keep them coming back.
Death Stranding
Kojima knows how to create hype, and I can't wait for him to drop some more of Death Stranding trailers, even if there's no gameplay. Maybe even have some Emma Stone in there. Seriously though, I can't think of anyone who isn't curious to see what Hideo Kojima's mind conjures up this time.
Wolfenstein: The New Colossus
After a very small teaser/Easter egg in the Quake Champions traller at the Bethesda Conference last year, both Bethesda and Machine Games have been silent about what they are up to next with the Wolfenstein series. Though with the critical acclaim of The New Order and The Old Blood, it does make sense for them to work on a sequel. Prey will already be out before E3, and a new Fallout seems unlikely this soon. And it does seem like Bethesda's efforts towards Elder Scrolls is completely towards Elder Scrolls Online, so what else does Bethesda have to show for their E3 conference this year?
New Batman Arkham Game
There have been multiple rumors of a new Batman game in the making, with earlier rumors of a work-in-progress Suicide Squad game being converted a Batman Arkham game, and recent rumors suggesting a game with Damien Wayne as the protagonist. Well, gamers are eager to know, and hopefully this E3 will have answers.
Assassin's Creed: Empire
Ok, it's been long enough, and as someone who loved the earlier titles of the franchise, but fell off of the recent ones, I am eager to see if Ubisoft can bring the series back to its former glory. The game seems to be set in Egypt, and will be set prior to all the games in the series, giving it the freedom to approach from a fresh perspective. Fingers crossed, I guess.
Call Of Duty World War 2
Well, Activision wasn't kidding when they said that they intended to take Call Of Duty back to its roots. Rumors are abound of the next Call Of Duty being set during the World War 2, with leaked artwork and box art making the rounds. Well, there definitely a Call Of Duty coming, and Sledgehammer's last entry, Advanced Warfare, was well received, so here's to hoping.
Cyberpunk 2077
Ok, this might seem like wishful thinking, but it's been years since Witcher 3 was released, and all the planned DLCs and expansions are done, so it does seem like the apt time for CD Project RED to start showing what they're working on next. Cyberpunk 2017 feels like the exact opposite of The Witcher, with a sci-fi futuristic setting. Very little is known so far, except for tidbits about seamless multiplayer and space vehicles. Also, this could be another powerful showcase for the Xbox Scorpio.
Spiderman
Insomniac has created a respectable name for itself in the industry, and what's more exciting about a new Spiderman game is that Insomniac is making it. Coming as a PS4 exclusive, the new Spiderman game was first shown at E3 last year. That teaser however lacked any real gameplay, so we hope to see a deeper look at the game this E3. Also, Marvel has given Insomniac complete freedom to form their own story, so I hope to see an exciting and fresh new take on the friendly neighborhood superhero.
Destiny 2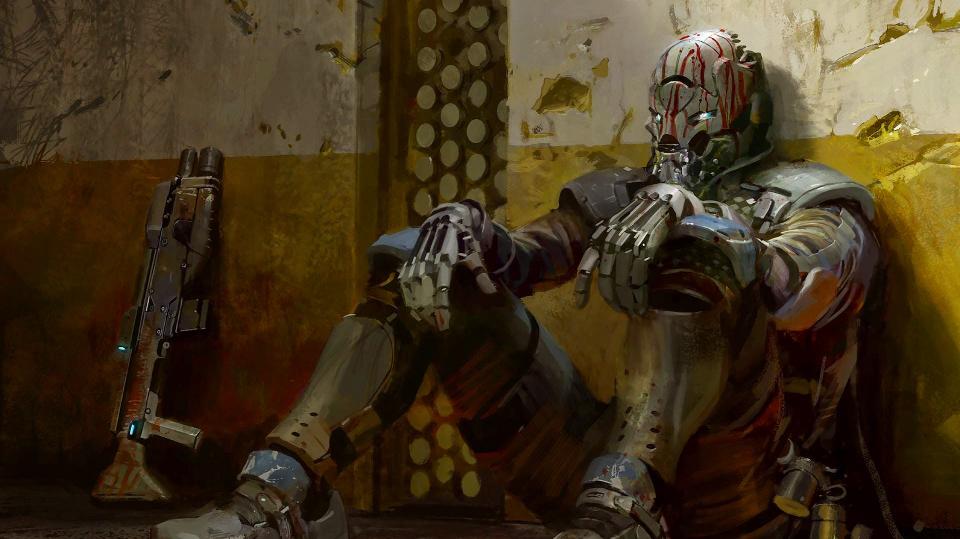 Yes, it's finally confirmed, and set to release in September. Hopefully this time around we have a more meatier base game with more varied and interesting locations, and a stronger story. I really want to see more of what they did with The Taken King DLC. The initial reveal trailer did show that the game might lean more towards a lighter tone, which is something I'd appreciate. For how split gamers are about how they feel about Destiny, the game really had some great things going on for it, including excellent FPS mechanics and interesting lore. And Bungie has shown that it's more than capable of delivering an epic sci-fi space saga.
Avengers/Guardians Of The Galaxy Game by Square Enix
Other than an official confirmation by Square Enix that two of development teams are working on a game based in the Marvel's Avengers and Guardians Of The Galaxy universe, we know little else about it. But given how proficient both Crystal Dynamics and Eidos Montreal are, I'm am already excited with high expectations for the game.
Shenmue 3
Other than the initial release, and a few development updates, we have no idea how the Kickstarter funded and now Sony published Shenmue 3 is coming along. What we've seen of it does look promising, but I really want to see a proper gameplay trailer that show how the series will fit into modern video gaming mechanics.
Also, there are more than 10 games on the list, get over it.
Register with us for the best in gaming, and join us for video game discussions on our forums.