While everyone likes to play the latest shooter, and mess around in the biggest open world game, not everyone has the gaming system that's up to the task. If you're gamer stuck with a low end PC or laptop, here are the top 10 best games you can play on a low end PC or laptop right now.
Hyper Light Drifter

Echoes of a dark and violent past resonate throughout a savage land, steeped in treasure and blood. Hyper Light Drifter is an action adventure RPG in the vein of the best 16­bit classics, with modernized mechanics and designs on a much grander scale.
Drifters of this world are the collectors of forgotten knowledge, lost technologies and broken histories. Our Drifter is haunted by an insatiable illness, traveling further into the lands of Buried Time, hoping to discover a way to quiet the vicious disease.
Undertale
Welcome to UNDERTALE. In this RPG, you control a human who falls underground into the world of monsters. Now you must find your way out… or stay trapped forever.
Salt & Sanctuary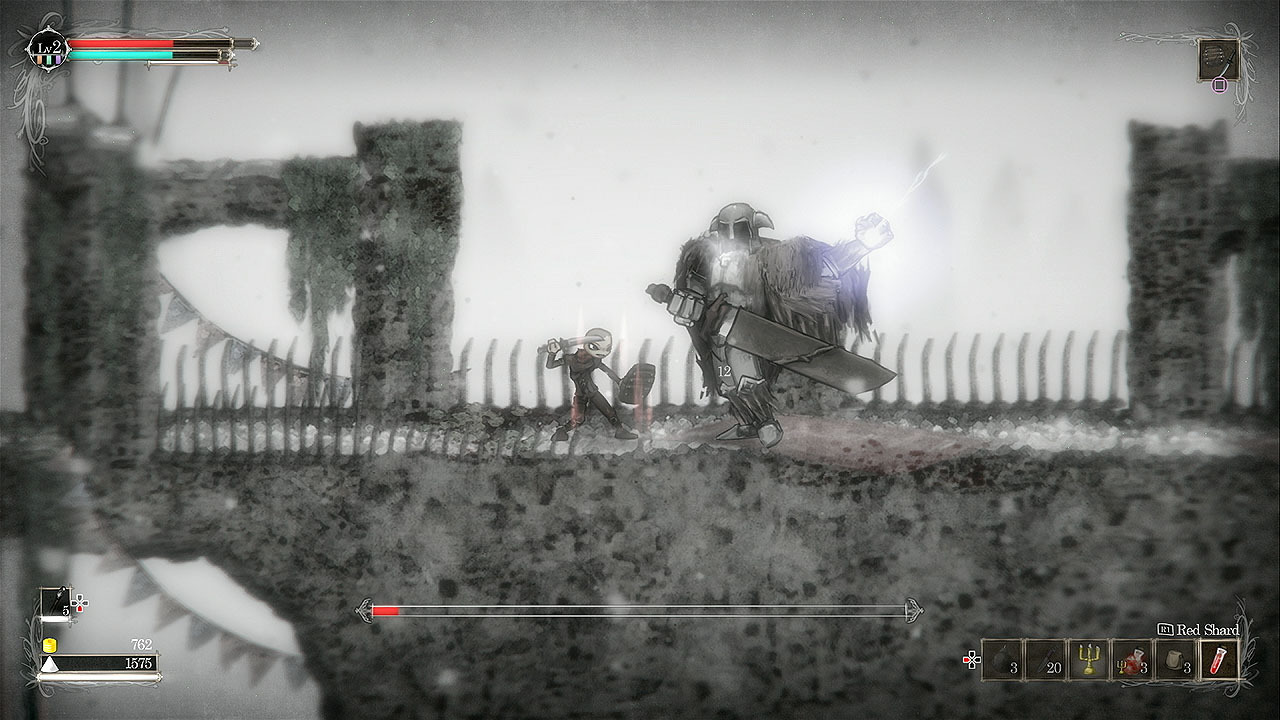 A doomed sailor is shipwrecked on an uncharted island. In fog-shrouded valleys, where grinning, mossy corpses cling to rusted arms, shambling figures begin to stir. Beneath crumbling, salt-worn structures, labyrinthine passageways lead to unspeakable evil, long forgotten by man.
Salt and Sanctuary seamlessly combines fast, brutal, and complex 2D combat with richly developed RPG mechanics. Discover, craft, and upgrade over 600 weapons, armor pieces, spells, and items as you explore a cursed realm of forgotten cities, blood-soaked dungeons, desecrated monuments, and the fallen lords they once celebrated.
From Ska Studios, the award-winning indie studio behind a long list of stylistic, visceral, and brutally executed action titles that includes The Dishwasher: Vampire Smile, The Dishwasher: Dead Samurai, and Charlie Murder, comes Salt and Sanctuary, the studio's most ambitious title to date.
Titan Souls
Between our world and the world beyond lie the Titan Souls, the spiritual source and sum of all living things. Now scattered amongst the ruins and guarded by the idle titans charged with their care, a solitary hero armed with but a single arrow is once again assembling shards of the Titan Soul in a quest for truth and power.
BroForce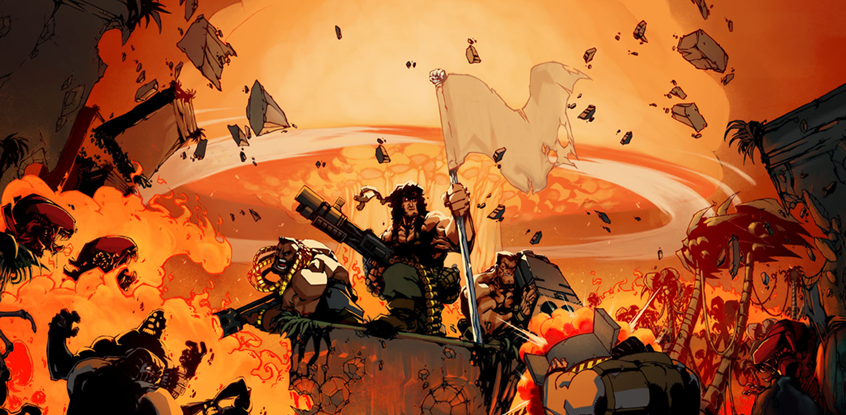 When evil threatens the world, the world calls on Broforce – an under-funded, over-powered paramilitary organization dealing exclusively in excessive force. Brace your loins with up to four players to run 'n' gun as dozens of different bros and eliminate the opposing terrorist forces that threaten our way of life. Unleash scores of unique weapons and set off incredible chain reactions of fire, napalm, and limbs in the name of freedom.
Stardew Valley
You've inherited your grandfather's old farm plot in Stardew Valley. Armed with hand-me-down tools and a few coins, you set out to begin your new life. Can you learn to live off the land and turn these overgrown fields into a thriving home? It won't be easy. Ever since Joja Corporation came to town, the old ways of life have all but disappeared. The community center, once the town's most vibrant hub of activity, now lies in shambles. But the valley seems full of opportunity. With a little dedication, you might just be the one to restore Stardew Valley to greatness!
Limbo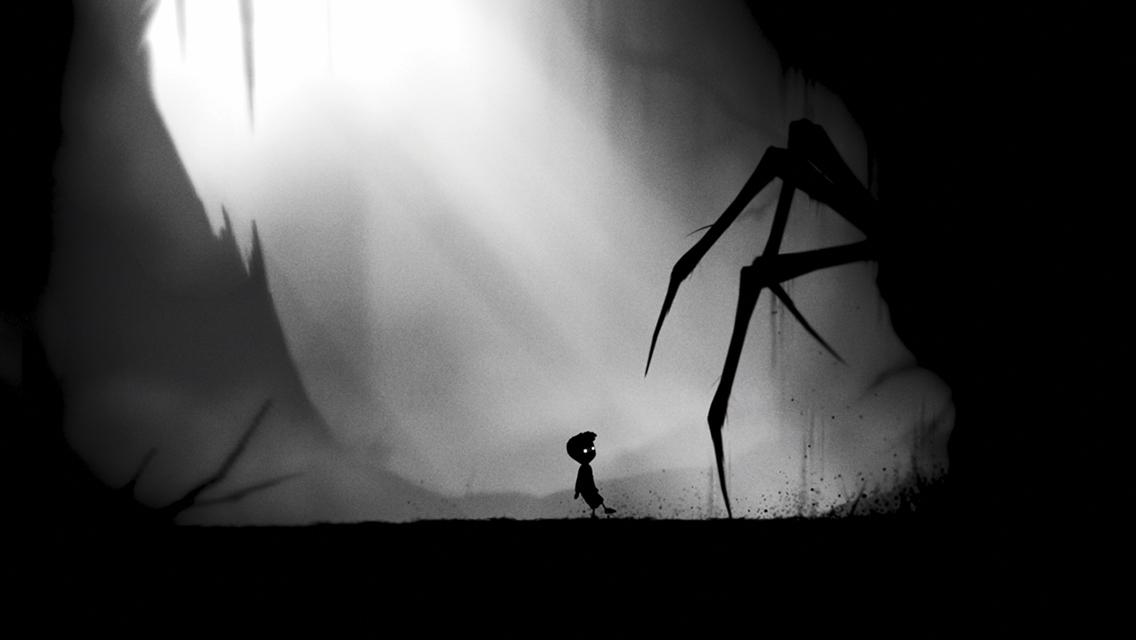 Uncertain of his sister's fate, a boy enters LIMBO.
Owlboy
Owlboy is a 'hi-bit' adventure game, where you can fly and explore a brand new world in the clouds! Pick up your friends, and bring them with you as you explore the open skies. Overcome obstacles and greater enemies, in one of the most detailed adventures of this era.
Being a mute, Otus struggles living up to the expectations of owl-hood. Things spiral from bad to worse with the sudden appearance of sky pirates.
What follows is a journey through monster infested ruins, with unexpected encounters, well kept secrets, and burdens no one should have to bear.
Binding Of Isaac
When Isaac's mother starts hearing the voice of God demanding a sacrifice be made to prove her faith, Isaac escapes into the basement facing droves of deranged enemies, lost brothers and sisters, his fears, and eventually his mother.
The Binding of Isaac is a randomly generated action RPG shooter with heavy Rogue-like elements. Following Isaac on his journey players will find bizarre treasures that change Isaac's form giving him super human abilities and enabling him to fight off droves of mysterious creatures, discover secrets and fight his way to safety.
Darkest Dungeon
Darkest Dungeon is a challenging gothic roguelike turn-based RPG about the psychological stresses of adventuring.
Recruit, train, and lead a team of flawed heroes through twisted forests, forgotten warrens, ruined crypts, and beyond. You'll battle not only unimaginable foes, but stress, famine, disease, and the ever-encroaching dark. Uncover strange mysteries, and pit the heroes against an array of fearsome monsters with an innovative strategic turn-based combat system.
Sid Meier's Civilization V
Become Ruler of the World by establishing and leading a civilization from the dawn of man into the space age: Wage war, conduct diplomacy, discover new technologies, go head-to-head with some of history's greatest leaders and build the most powerful empire the world has ever known.
Hotline Miami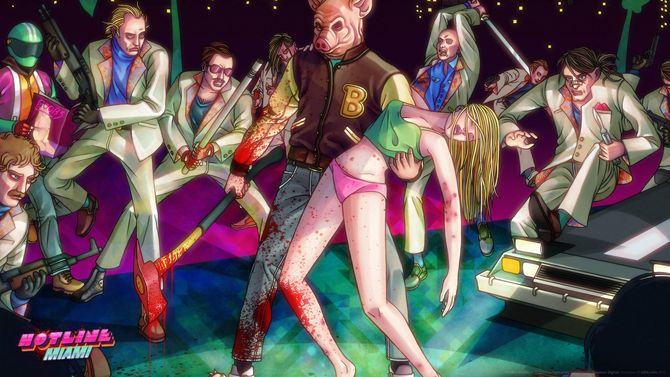 Hotline Miami is a high-octane action game overflowing with raw brutality, hard-boiled gunplay and skull crushing close combat. Set in an alternative 1989 Miami, you will assume the role of a mysterious antihero on a murderous rampage against the shady underworld at the behest of voices on your answering machine. Soon you'll find yourself struggling to get a grip of what is going on and why you are prone to these acts of violence.
Rely on your wits to choreograph your way through seemingly impossible situations as you constantly find yourself outnumbered by vicious enemies. The action is unrelenting and every shot is deadly so each move must be quick and decisive if you hope to survive and unveil the sinister forces driving the bloodshed. Hotline Miami's unmistakable visual style, a driving soundtrack, and a surreal chain of events will have you question your own thirst for blood while pushing you to the limits with a brutally unforgiving challenge.
Torchlight
Behold Torchlight, a fresh new Action RPG franchise developed by Runic Games. Torchlight is being developed in Seattle by a veteran team composed of the designers and leads of projects like Diablo, Diablo II, Mythos, and Fate. Our team has spent many years honing and evolving this unique style of gameplay.
The adventure is set in the mining settlement of Torchlight, a boomtown founded on the discovery of rich veins of Ember – a rare and mysterious ore with the power to enchant or corrupt all that it contacts. This corruptive power may have dire consequences however, and players set out into the nearby mountains and depths below to discover the full extent of Ember's influence on the civilizations that have come before.
Runic Games will initially release Torchlight as a standalone Single Player game, Torchlight will be released in the latter part of 2009 as a download or in box. Following the single player release, work will commence on a fully-featured MMO version.
Inside
Hunted and alone, a boy finds himself drawn into the center of a dark project.
Mark Of The Ninja
In Mark of the Ninja, you'll know what it is to truly be a ninja. You must be silent, agile and clever to outwit your opponents in a world of gorgeous scenery and flowing animation. Marked with cursed tattoos giving you heightened senses, every situation presents you with options. Will you be an unknown, invisible ghost, or a brutal, silent assassin?
Upgrade new tools and techniques that suit your playstyle and complete optional objectives to unlock entirely new ways to approach the game. Finish the main story to unlock a New Game Plus mode with even more options and challenges.
Register with us for the best in gaming, and join us for video game discussions on our forums.