Sometimes among all the big video game releases it's easy to miss out on the smaller gems. Here are top 10 awesome video games you probably didn't play in July 2017:
Sundered
Sundered is a horrifying fight for survival and sanity, a hand­-drawn epic from the ​creators of ​​Jotun. It is a replayable metroidvania where you resist or embrace ancient eldritch powers. You play Eshe, a wanderer in a ruined world, trapped in ever-­changing caverns filled with hordes of terrifying enemies. Harness the power of corrupted relics to defeat gigantic bosses, at the cost of your humanity. Resist or embrace.
Kingsway
Kingsway is an RPG in which you use a mock operating system to manage your adventure. Every element of the game is a part of the operating system. Enemies and traps are popups, backpacks are the file folders where you organize your items, and quests are emails. The world of Kingsway is randomly generated every time you play, and death is permanent.
Serial Cleaner
Step into the polished shoes of The Cleaner, a professional crime scene cleaner for the mob. There's no business like the cleaning business, and right now business is booming…
The End Is Nigh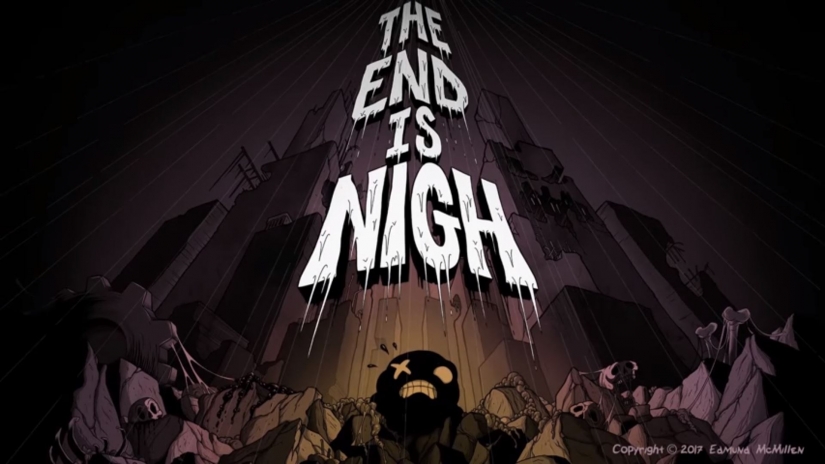 The End Is Nigh is a sprawling adventure platformer where the player takes control over Ash, one of few "things" that have "survived" the "end of the world".
Follow Ash as he flops his way through a future of pain and suffering. Feel his stress levels rise as you throw him into an endless swarm of decaying, mutant animal-like creatures and help aid his final epic quest… to simply make a friend (out of pieces of people he finds along his journey).
Pyre
Pyre is a party-based RPG in which you lead a band of exiles to freedom through ancient competitions spread across a vast, mystical purgatory. Who shall return to glory, and who shall remain in exile to the end of their days?
Yonder: The Cloud Catcher Chronicles
Yonder is set on the vast island of Gemea, a lush frontier with eight distinct environments ranging from tropical beaches to snow-capped summits. Each location has its own flora and fauna, along with changing seasons and a day-night cycle. Gemea, once a paradise, still maintains the appearance of one, yet an evil murk has enshrouded the land and its people in despair.
Black: The Fall
After decades of toil, an old machinist plots his escape from the oppressive grasp of the Communist regime. Through hidden passages, shadow and grief, he struggles. Ingenuity, reflexes and deception are his tools. Along the road, he befriends the most unlikely creature, an abandoned little robot. Could they escape this bleak and deadly world, together?
Mr. Shifty
Shift through bullets, and master lightning-fast takedowns in an all new kind of action game from tinyBuild and Team Shifty! Mr. Shifty follows a teleportation-fueled heist to break into the world's most secure facility.
Super Cloudbuilt
Take on the role of Demi, a young soldier who wakes up in the empty shell of a ruined building, in the center of a strange new world, disconnected from her old life and physical body. With each new challenge she overcomes Demi slowly pieces together the future now laid out before her.
Oh wait, what's this? Oh it's our new video! Watch it, please..
Register with us for the best in gaming, and join us for video game discussions on our forums.