BYOC, Delhi offered endless gaming across 3 days and guess what we were there and here is our 2 cents about the event 🙂  Delhi witnessed one of the country's largest gaming events on the 21st of June, the 18th edition of BYOC took place in Pacific Mall, Tagore Garden. This three day-long event allowed gamers to bring their own computers and participate in tournaments like Counter Strike 1.6 (Pro), Counter Strike 1.6 (Semi-Pro), Call of Duty 4, League of Legends, Counter Strike Global offensive and DOTA 2, FIFA 13 and Tekken.
Apart from the yelling gamers, there were stalls set up by sponsors like NVIDIA, Asus, Cooler Master, WD and Red Bull to name a few. Each stall had desktops that were highly equipped for gaming and was free for anyone to try out. Red Bull however had a very interesting set up, as they had the F1 simulator, which kept the people who weren't playing games engaged (including us). They also got a few other games like an air hockey table and a small scale pool table.
The atmosphere in the hall was quite scintillating. You had guys trying to move around within the confines of their seats clicking away, slamming keys, swearing, cheering and celebrating. Just being in the midst of all this was quite something. These guys were just here to play games and nothing else. After the tournament rounds were done for the day, gamers formed their own groups and played on into the night. The next day I went back and found guys sleeping on the chairs and guys walking in and out of the restroom…
Xtreme Gaming did quite a good job in making sure that gamers were taken care of. From making sure the tournaments went on smoothly to ensuring the gamers had places to sleep, they had facilities for the gamers to sleep in the hall itself. Minor setbacks were obviously there but the team seemed to overcome any obstacles they encountered. They also had bouncers at the doors constantly frisking people and checking their bags, pretty friendly chaps considering their size and physique 😉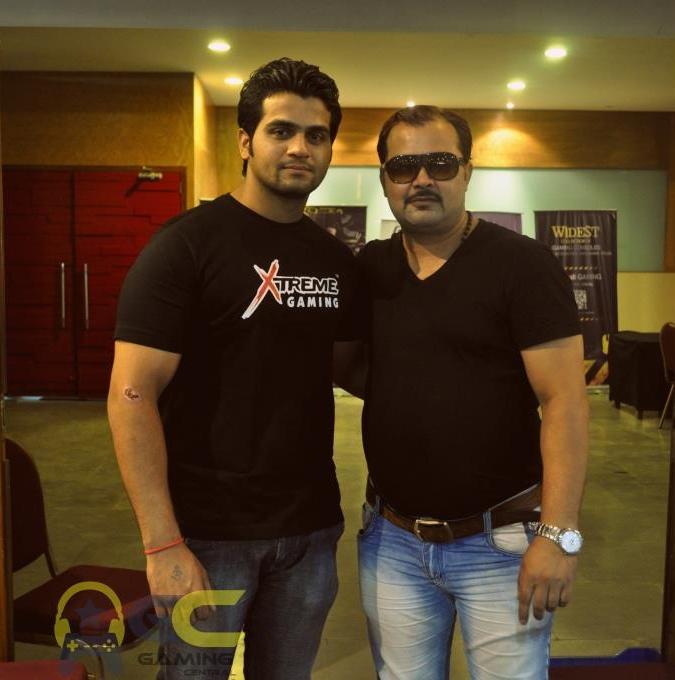 Overall, it was good fun just watching gamers coming together     having a good time, taking on each other and showcasing their gadgets. Its not about how many games or gamers are present but about just getting together and having a good time, which is exactly what this event was all about.