The highly rapid development in PC components, especially processors has created a demand in the industry for more compatible products, ushering in a similar development pace for other components thanks to which we now have a plethora of hardware at our disposal. DDR4 RAMs have been out in the market for a while now, and very recently, Zion launched its latest series of DDR4 memory sticks which have a clock speed of 2400 MHz, making them on of the fastest Zion RAMs.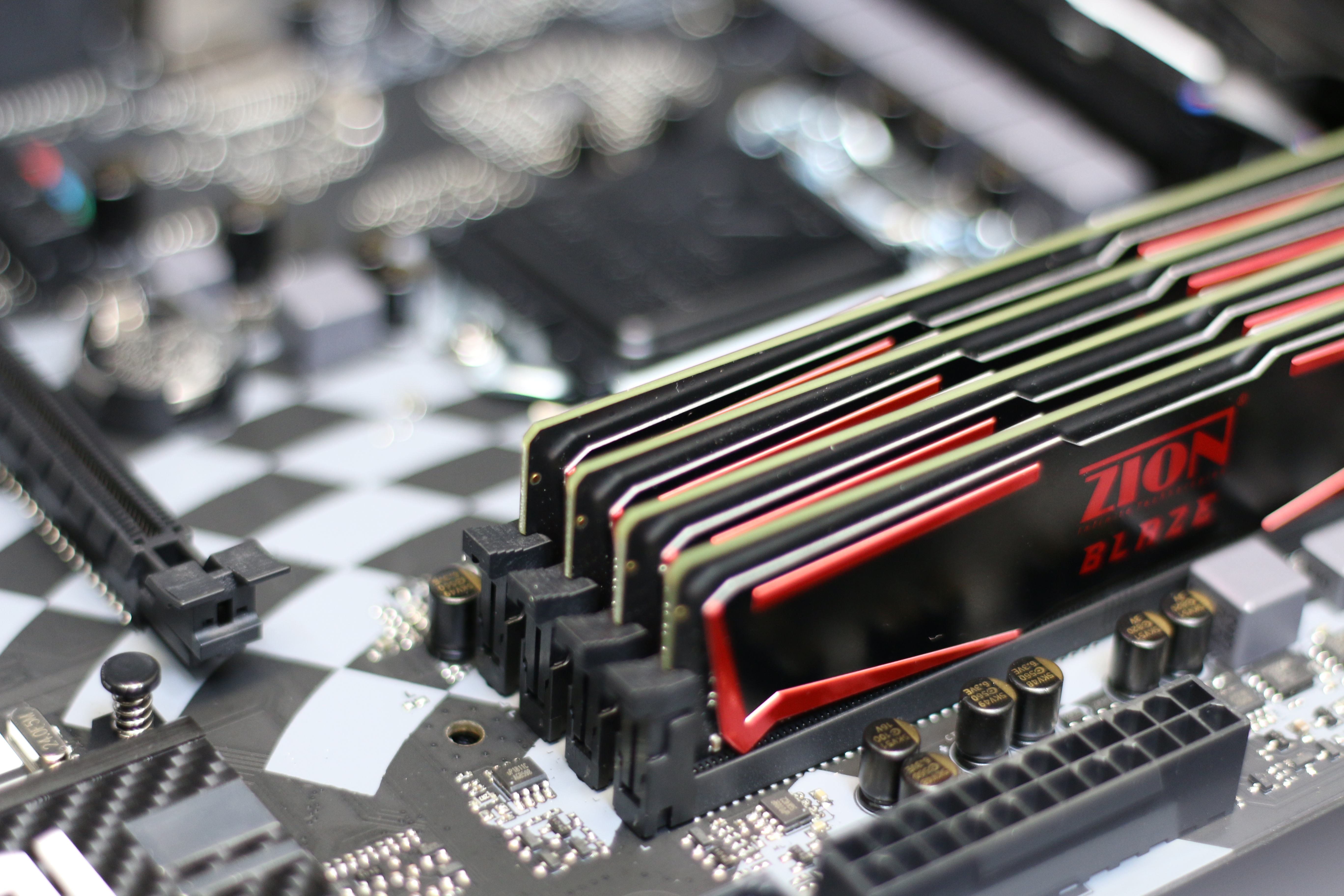 Specifications
| | |
| --- | --- |
| Memory Type | DDR4 |
| Capacity | 8GB / 16GB |
| Tested Speed | 2400 MHz |
| Latency | 17-17-17 |
| Tested Voltage | 1.35V |
| Registed / Unbuffered | Unbuffered |
| Error Checking | Non  – ECC |
| SPD Speed | 2133 Mhz |
| SPD Voltage | 1.2V |
| Heatsink | Aluminium Alloy |
| Warranty | 3years + 2 Years Extension |
Zion has heated things up with the Blaze memory sticks, give them minimalistic black and red colour scheme, which while remaining pretty simple, makes the RAM stick out visually. It comes with an aluminium alloy heatsink as well, resulting in better overall cooling and temperature management. There are two variants: 8GB and 16 GB, so you can have a maximum of 64 GB RAM (not that you'll ever need that amount) with four DIMM slots.
The Zion Blaze DDR4 is not just a good looking memory stick. Clocked at 2400 MHz, its performance is equally impressive, and provides incredible read/write/copy speeds of well over 15,000 MB/s, making them ideal for heavy operations like gaming and multitasking. The memory score is one of the fastest we've seen in a DDR4 RAM.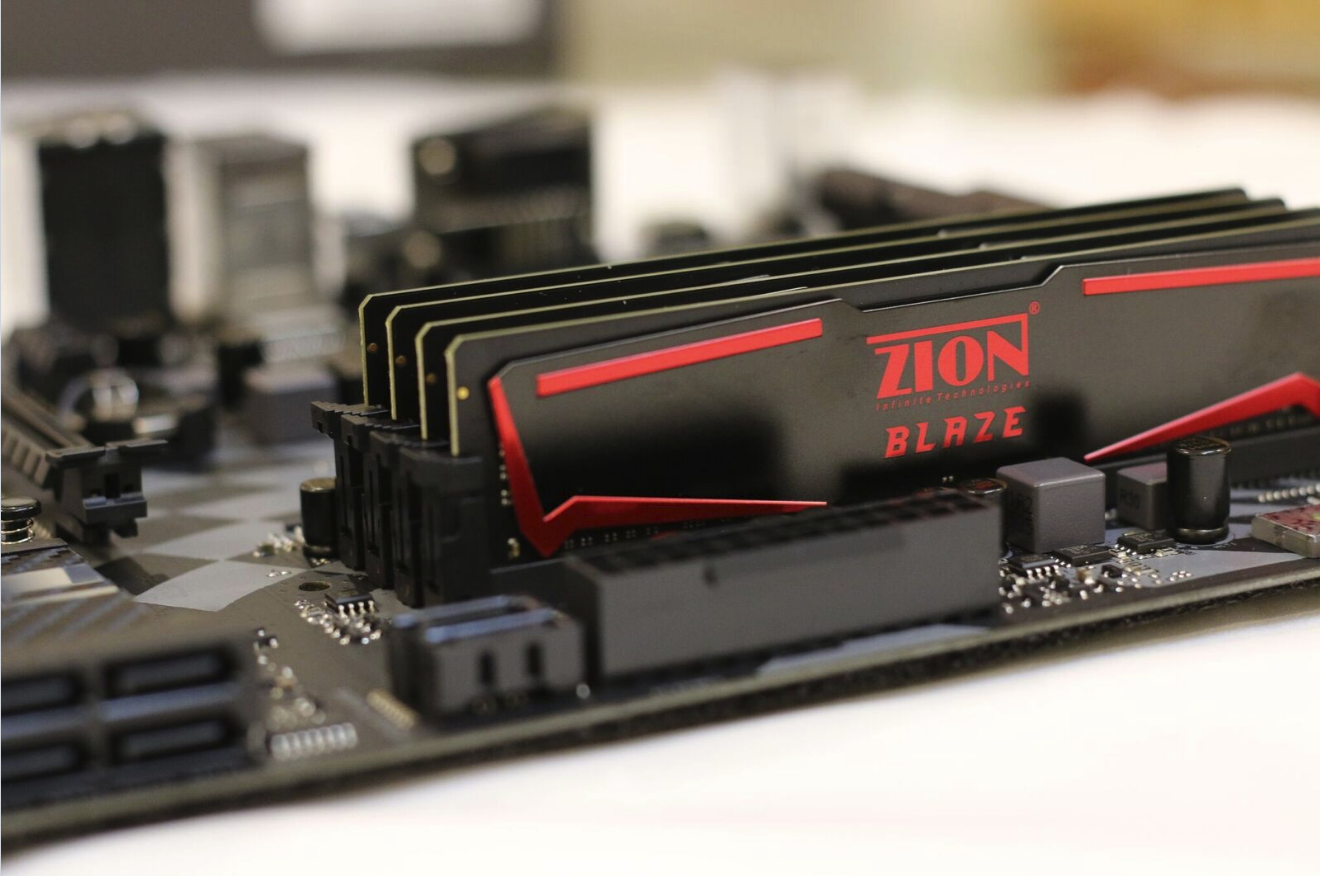 Considering that DDR4 memory sticks are becoming cheaper by the day, the Zion Blaze DDR4 makes a very competent RAM stick for gaming enthusiasts. Not to mention that Zion is presently offering a three year paperless warranty on all Blaze memory sticks. Add to that the fact that you can get an additional two years of warranty simply by registering your product on the website, and you're pretty much set for half a decade. If that's not a good deal, we don't know what is.
Register with us for the best in gaming, and join us for video game discussions on our forums.