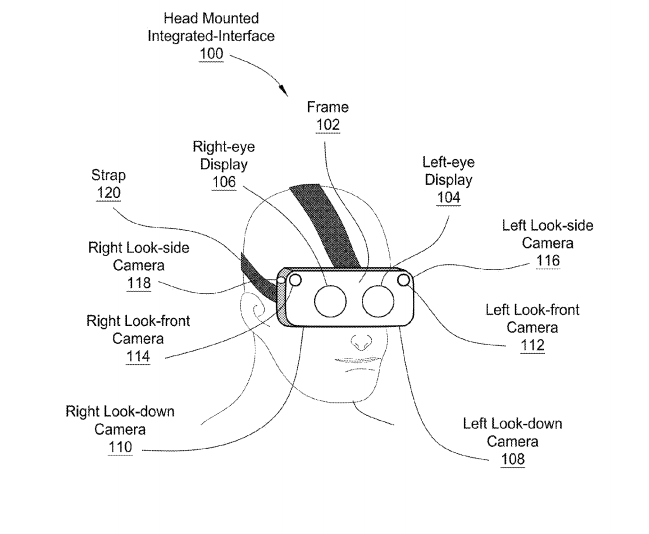 Latest reports suggest NVIDIA is ready to throw down the gauntlet to Oculus and HTC. Declassifiled has discovered a patent for a VR Headset filed by Nvidia on June 3. What sets it apart from other VR Headsets is it's noticeably small size, and three included sets of cameras. We speculate this is for integrating motion recognition, as it's touted to have "sub millimetre movement resolution", which means it will be able to recognise even minute twitching.
It will come with a "High end processor", which we expect to be the new Tegra K1 chip, which will be powering everything from cars to microwaves in the near future.
There is also a network adapter module on there. So… future Nvidia GRID candidate? Who knows!