NieR: Automata is becoming more popular by the day, and for more than one reasons. The latest being the prominent rear end of protagonist YoRHa 2B, which you can seen quite oftenly, thanks to the in-game cloth physics.
Though many (overly) sensitive groups are easily offended by this, Square Enix sure doesn't seem to have a problem showing it off. For example, here is an official promotional screenshot shared by the studio.
The game's director, Taro Yoko, even took time during the livestream to clarify that the underwear worn by 2B that you see isn't exactly panties, but the lower part of a leotard. Well, that helps the imagination (right, as if you don't wonder). Additionally, there has been a lot of inflow of fanart focused around 2B's backside (if you know what I mean), and Yoko, being the ever-funny man that he is, doesn't disappoint. Here's what he had to say about the "issue" on Twitter.
2Bのお尻騒動でケシカラン感じの絵とか沢山アップされてるけど集めて回るの面倒だから zip にして毎週届けて欲しい。

— yokotaro (@yokotaro) January 8, 2017
Translation: "About 2B's butt uproar, a lot of bold pictures have been uploaded. Since it's troublesome to collect them all and pass them around, I'd like you to zip them and deliver them weekly."
「2B絵をzipでクレ」って書いたらどっかに晒されたらしく巡り巡って本当にzipが来た。インターネットすごいなー

— yokotaro (@yokotaro) January 8, 2017
Translation: "Since I wrote about "a zip of 2B pictures" it seems that it was posted somewhere, and the zip really came. The Internet is awesome."
In case you're wondering, this might be the zip file in mention. It is highly NSFW, so you know, you've been warned. Following are some more not so particularly safe for work artwork that has been floating around the internet. Yoko-san is right, the internet is indeed awesome.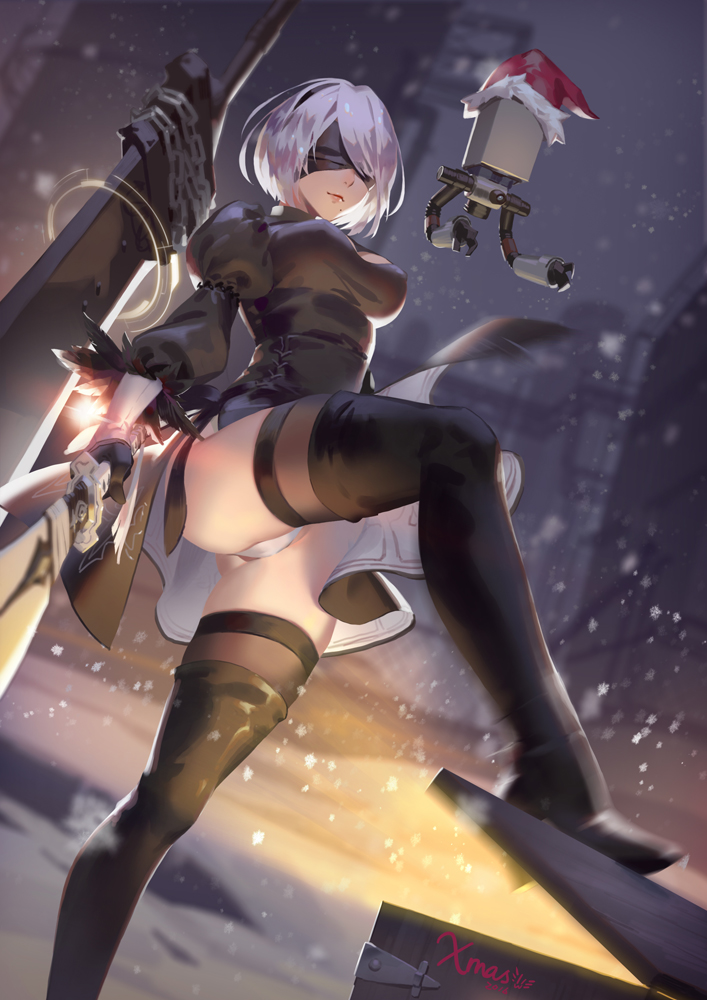 NieR: Automata is set to release for the PlayStation 4 in Japan on 23rd February. It'll make its way West with its release on 7th March in North America and 10th March in Europe. A PC version is also likely to come out next year, though no definite release date has been provided.
Register with us for the best in gaming, and join us for video game discussions on our forums.