Honor Code is pleased to announce that its debut effort, Narcosis, launches on Steam, Oculus and Xbox One on March 28, 2017. Narcosis has garnered critical acclaim for its unique setting, compelling narrative, striking visuals and subtle but effective usage of virtual reality. An all-new trailer demonstrates some of the surreal sights, sounds and situations encountered in the abyss.
Survival, horror at the sunless depths of the Pacific Ocean: Stranded on the seafloor with low light and few tools, an industrial diver takes desperate steps to surface before his dwindling oxygen — and sanity — give out.
First conceived as a student project, this first person survival story unfolds from inside a "walking coffin" — a half-ton, high-tech deep-sea dive suit — following an industrial catastrophe. Influenced and inspired by a growing appetite for unconventional horror and narrative-driven games, Narcosis is rooted in reality, but steeped in the surreal.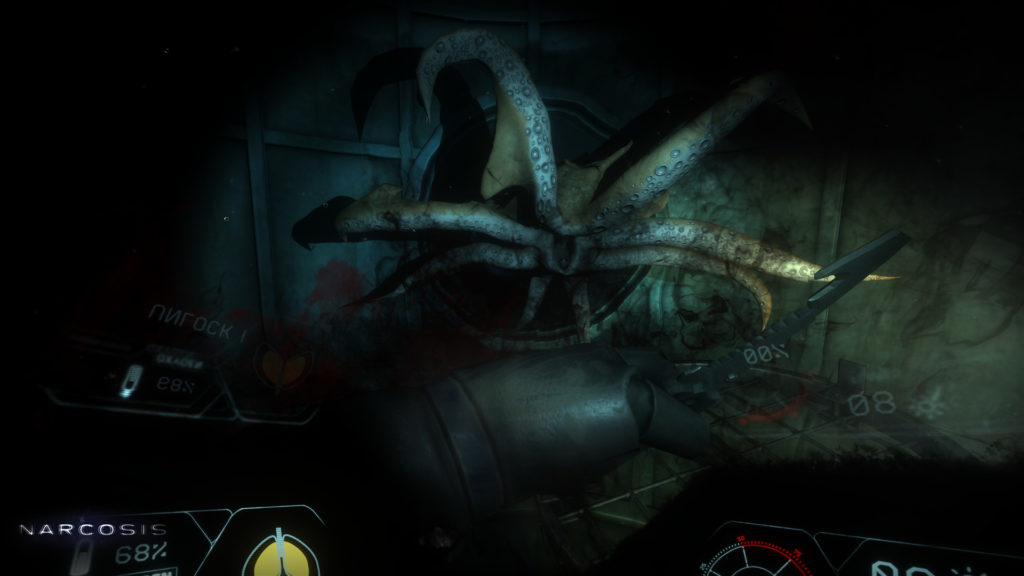 Features:
Pressure Kills: High-stress situations accelerate oxygen intake, distorting sight, sound, space and time.
Hostile Waters: A knife, flashlight and flares are essential to surviving the nightmarish flora and fauna of the abyss.
Phantom Narrative: The survivor's account unfolds in inexplicable ways alongside the player's journey.
Beyond Good and Evil: No shadowy organizations or eldritch terrors at Narcosis' dark heart, only primal fears and human limits.
Terror Verite: Primal fears — darkness, confinement and isolation — take on new levels of immersion when experienced in VR.
Register with us for the best in gaming, and join us for video game discussions on our forums.