Launching Accessory Combos for the Ultimate Gaming Experience!
GALAXY MICROSYSTEMS LTD. announced its all-new gaming gear series designed for the PC gamers, allowing them to enjoy a seamless gaming experience alongside with GALAX's GPU and other computer parts.
As a world leading brand of GPU, GALAX strives to provide the hardcore gamers and overclocking enthusiasts with a variety choice of high-performance gaming products and the best assembled GPUs. Thus, GALAX announced the launch of its all-new GALAX GAMING GEAR series products which includes STEALTH gaming keyboard series. SLIDER gaming mouse series, SONAR gaming headset series, RGB GAMING CHAIR gaming chair series, REVOLUTION PC Case series, VORTEX WIND RGB PC cooling fan series, Thermal Grease cooling accessories series and its upcoming esports monitor and CPU cooler.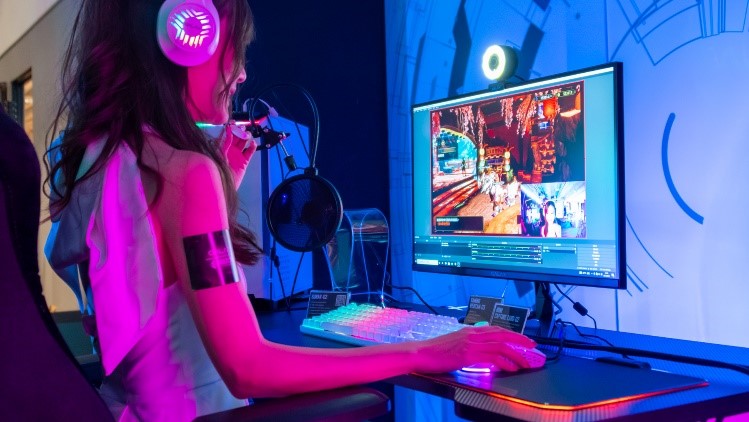 Furthermore in dedicated to streamers and video creators, video streaming peripherals such as USB microphone, gaming camera, HDMI capture card, USB ring light will also be launched in the upcoming months, allowing content creators to stream with their consoles and to share their videos with friends.
GALAX Stealth gaming keyboard (STL-01)
104 anti-ghosting keys. Multiple inputs without conflicts
⦁ Blue mechanical switches with satisfying tactile feedback
⦁ 2 extra USB ports for other devices
⦁ Customizable RGB backlight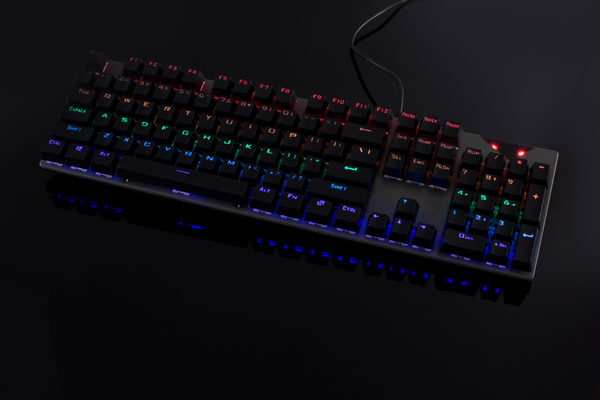 GALAX gaming keyboard (STL-03)
⦁ 104 anti-ghosting keys. Multiple inputs without conflicts
⦁ Blue mechanical switches with satisfying tactile feedback
⦁ Customizable RGB backlight
GALAX gaming headset (SNR-01, SNR-02)
⦁ High quality 7.1 virtual surround sound and omni-directional microphone, creating an immersive gaming experience
⦁ Adjustable headband and high-quality synthetic protein leather earmuffs
⦁ Black (SNR-01) high-end lightweight design
⦁ White (SNR-02) comfortable streamline design
GALAX gaming headset (SNR-03)

⦁ 7.1 Virtual Surround sound
⦁ High-quality leather earmuffs
⦁ 20Hz to 20,000 Hz Audio Frequency Range
High-fidelity omni-directional microphone
⦁ Compatible with PC and consoles
GALAX gaming headset (SNR-04, SNR-04W)

⦁ 7.1 Virtual Surround sound
⦁ 20Hz to 20,000 Hz Audio Frequency Range
⦁ Detachable high-fidelity omnidirectional speaker
⦁ Compatible with PC and consoles
⦁ Available in white color
GALAX gaming mouse (SLD-01)
⦁ Adjustable 7200DPI
⦁ Durable braided fiber cable
⦁ 8 programmable macro keys
⦁ Customizable RGB backlight
⦁ Weight: 120g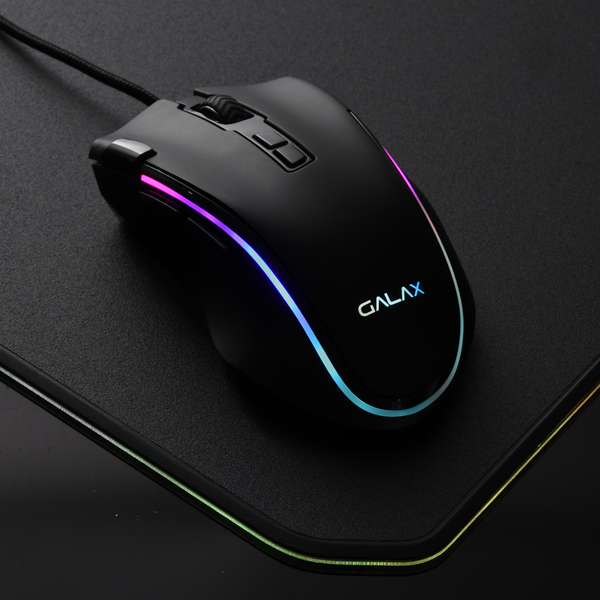 GALAX gaming mouse (SLD-02)
⦁ Adjustable 3600DPI (1200/1800/2400/3600)
⦁ Durable braided fiber cable
⦁ 6 function keys
⦁ Customizable RGB backlight
⦁ Mirrored design, suitable for both left- and right-handed people
⦁ Weight: 125g
⦁
GALAX gaming mouse (SLD-03)

⦁ -Adjustable 7200 DPI
⦁ 7 Programmable Macro Keys
⦁ 16.8M RGB Backlighting colors
⦁ Weight: 121.7g (with cable)
GALAX gaming mouse (SLD-04)

⦁ -Adjustable 6400 DPI (1000/1600/3200/6400)
⦁ 6 Function keys
⦁ 4 color presets
⦁ Weight: 119.6g (with cable)
GALAX gaming mouse (SLD-05)

⦁ Honeycomb ergonomics design
⦁ Adjustable up to 10000 DPI by software
⦁ 6 Programmable Macro Keys
⦁ Weight: 60g (excluded cable)
GALAX Gaming Chair (GC-01, GC-02)
⦁ 90° – 180° reclining ergonomic seat back
⦁ 4D adjustable armrest, detachable headrest and lower back cushion
⦁ Durable SGS certified hydraulic pump and metal frame
⦁ Black (GC-01) and White (GC-02) with RBG lighting effect
GALAX Gaming Monitor (VI-01, VI-01RGB)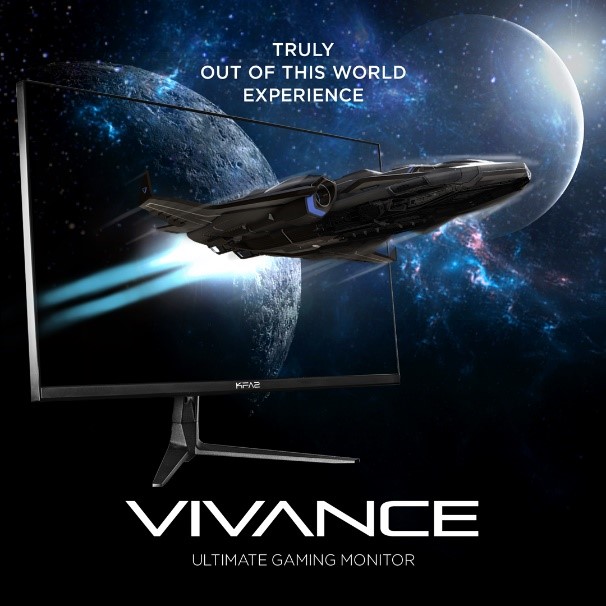 ⦁ Borderless 27-inch 2K IPS LED panel
⦁ 165Hz Refresh Rate
⦁ 1ms MPRT Response Time
⦁ G-SYNC®, FreeSync™ Compatible
⦁ VI-01RGB: RGB logo and monitor backlight
GALAX Cooling Fan (VW-01)
⦁ Rotating speed: 1100 rpm
⦁ Air volume: 36 CFM
⦁ Static pressure: 1.08mm – H2O
⦁ RGB lighting effect
⦁ Programmable 3-pin 5V ARGB connector for compatible controller and motherboard
⦁ Noise reduction technology and built by sound absorbing materials.
⦁ Noise Level: 25 db(A)
GALAX Cooling Fan (VW-02)
⦁ High performance fan blades design with the maximum of 1200RPM rotating speed
⦁ Air volume: 36.8 CFM
⦁ Static pressure: 2.18mm
Unique design with ARGB lighting effect
⦁ Superior noise reduction. Noise Level: 24.6db(A)
GALAX PC Case(REV-01)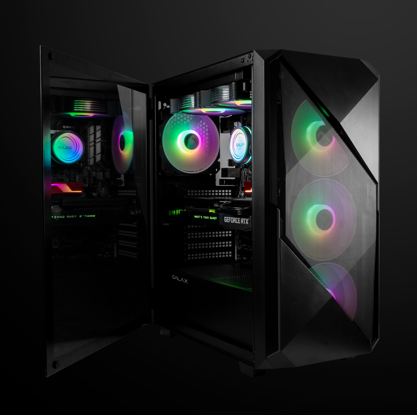 ⦁ ATX, M-ATX, M-ITX compatible
⦁ Support up to 8 cooling fans, top and front water cooling radiator installation. (Up to 280mm)
⦁ Ventilation hole design at the front for better heat dissipation
⦁ Hinged tempered glass panel for better display Flexible interior space for installation: support 17cm CPU cooler and 34cm GPU, 3.5inch HDD and 2.5-inch SSD
Locate your nearest store and shop for GALAX GAMING GEAR series: https://www.galax.com/where-to-buy Please check directly with the stores for stock availability