NVIDIA has put out a new GPU for the mid range user – the GTX 1660 Super. Today we are reviewing the GALAX GTX 1660 Super EX White – a slick white version of the card. The 1660 Super lies somewhere between the GTX 1660Ti and the GTA 1660. It's a fairly powerful card that can run most modern games at medium to high settings. The most important aspect of the card is the price – Rs. 19,999 – which hits the sweet spot for most buyers in the country.
Here are the basic specs of the card:
CUDA Cores – 1408
GPU – TU116-300
Core Clock – 1830MHz
1 – CLICK OC Boosted Clock – 1845MHz
Memory Speed – 14 Gbps
Memory Capacity – 6GB
Memory Bus-width – 192-bit
Memory Type – GDDR6
Power Connector – 8 pin
TDP – 125W
Cooling – Dual 90mm
Display Connectors – DP 1.4/HDMI 2.0b/DVI-D
Power Supply – 450W
GALAX GTX 1660 Super EX White is an incredibly efficient card that has some neat overclocking capabilities. And it can stay surprisingly cool and quiet. The fans will cut off while idling, thus reducing the sound to almost zero. Even at a high load, while running games like GTA 5 and the new Call of Duty, the temperatures were well under the safe limits at around 65C-73C. I has a Display Port, a DVI Port and an HDMI Port. The power consumption is also fairly reasonable, and only requires a 450W PSU to run, via an 8-pin PCIe power connector.
When it comes to performance, the GALAX GTX 1660 Super EX White goes well above the GTX 1660, and nearly matches that of the GTX 1660Ti.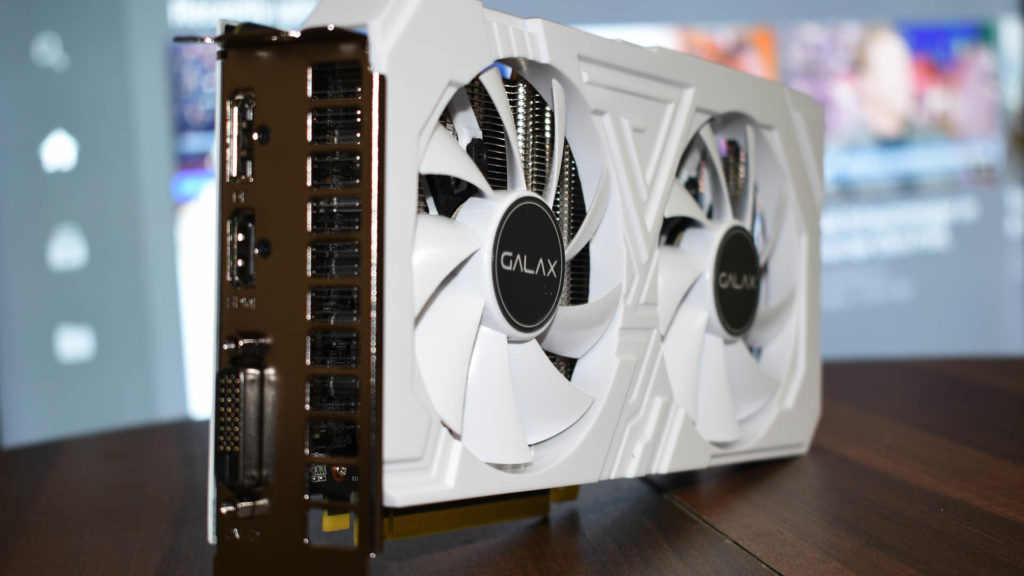 Let's take a look at some benchmarks to get a better grasp of what the GALAX GTX 1660 Super EX White is capable of. Since this is a mid-range card, we'll be testing games at 1080p:
Metro Exodus:
With setting at Ultra and Hairworks turned off we were able to get 40+ FPS on average, which is pretty impressive since Metro exodus is one of the most performance intensive games of this year.
Shadow of the Tomb Raider:
Shadow of the Tomb Raider is another performance heavy game on PCs, and we ran the game at the Highest settings at 1080p. We got 60+ FPS almost consistently, which is a notch above what the GTX 1660 is capable of.
Assassin's Creed Odyssey:
Assassin's Creed Odyssey is another PC heavy game with long draw distances, heavily populated cities, and some gorgeous vistas. This game is capable of stressing the most capable GPUs and we were able to get over 60 FPS for the most part.
Grand Theft Auto V
Next up on the list is everybody's  favorite GTA V, which ran exceptionally well on the GPU, with over 80 FPS consistently at Very High settings. We did notice a few hiccups during explosions and heavy traffic congestion, but the GALAX GTX 1660 Super EX White is extremely capable of running this game.
The Outer Worlds
We also tested some of the newer games, one of them being The Outer Worlds – a gorgeous semi open world game, with a ton of shooting action. There are a lot of particle effects on display here, and the GALAX GTX 1660 Super EX White shone with over 70 FPS on ultra settings.
Battlefield V
Battlefield V was among the first RTX titles, and is still a treat to look at. Tons of particle effects, gorgeous light effects, destructible environments, and the massive draw distances make this a very GPU intensive title. Yet again, the GALAX GTX 1660 Super EX White maintained well over 60 FPS.
Call of Duty: Modern Warfare (2019)
The new Call of Duty Modern Warfare is a really great looking game, with it's massive engine overhaul. Some of the scenes in the campaign looks near photo realistic, and the multiplayer is always an explosive frantic affair. The GALAX GTX 1660 Super EX White ran the game really well at High settings at over 100 FPS.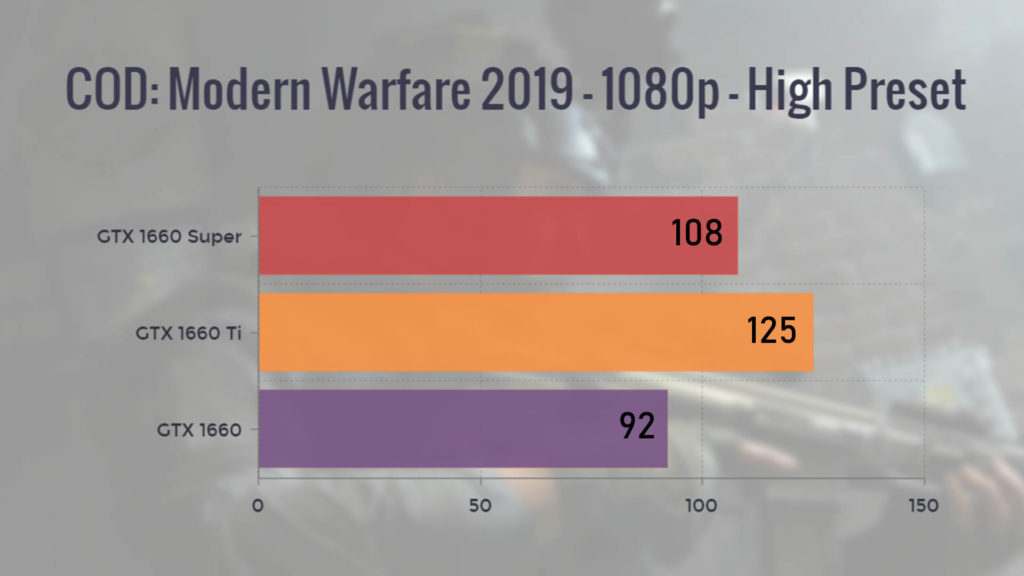 Verdict – Overall the GALAX GTX 1660 Super EX White is exceptional value for money, and is capable of running most modern games at medium to high settings at 1080p and even 1440p with some tweaks.
Score – 9/10
Buy Link – https://bit.ly/2pn3of5