While piracy is still a rampant issue among gamers in India, it sure has dropped off significantly. A huge factor in that direction is Steam, it's ease of use and constant discounted sales. However, if you're a PC gamer who's looking to buy discs in India, your options are kind of limited. You could turn to one of the biggest online retailers in the country, Flipkart, who do still sell physical version of PC games, even though it's mostly codes in the box. However, it turns out that some buyers who purchased physical PC games from Flipkart were in for an unpleasant surprise.
Vidit Sahni of New Delhi was browsing the PC games listed on Flipkart when he came across FIFA 18 being sold for just Rs.799. Upon further inspection he noticed the description which read:
"NOTE: THERE IS A CRACK ONLY NO DIGITAL CODE"
"Before installation, the game first off your internet and antivirus. 1. All CD file copy in your PC 2. Setup File Click 3. Install the game 4. Install finish and open the game and enjoy your game,"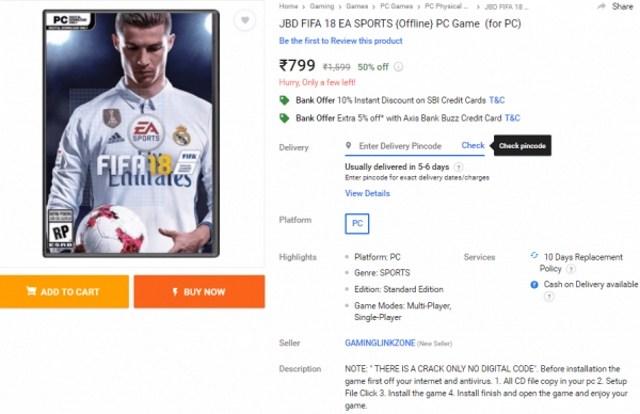 This clearly reads like something downloaded off a torrent site, burned to re-writable discs, and then sold to unsuspecting consumers. Vidit then went on to write to Flipkart about this issue, and got a response where his concern was deemed "Irrelevant".
He later took to social media, and posted about the same:
This is not the first time Flipkart has been caught selling pirated games, nor is this the only game. Many other pirated PC games are being sold on the site, and this issue has been going on for years. Users have previously reported receiving pirated copies of Far Cry Primal and other popular titles.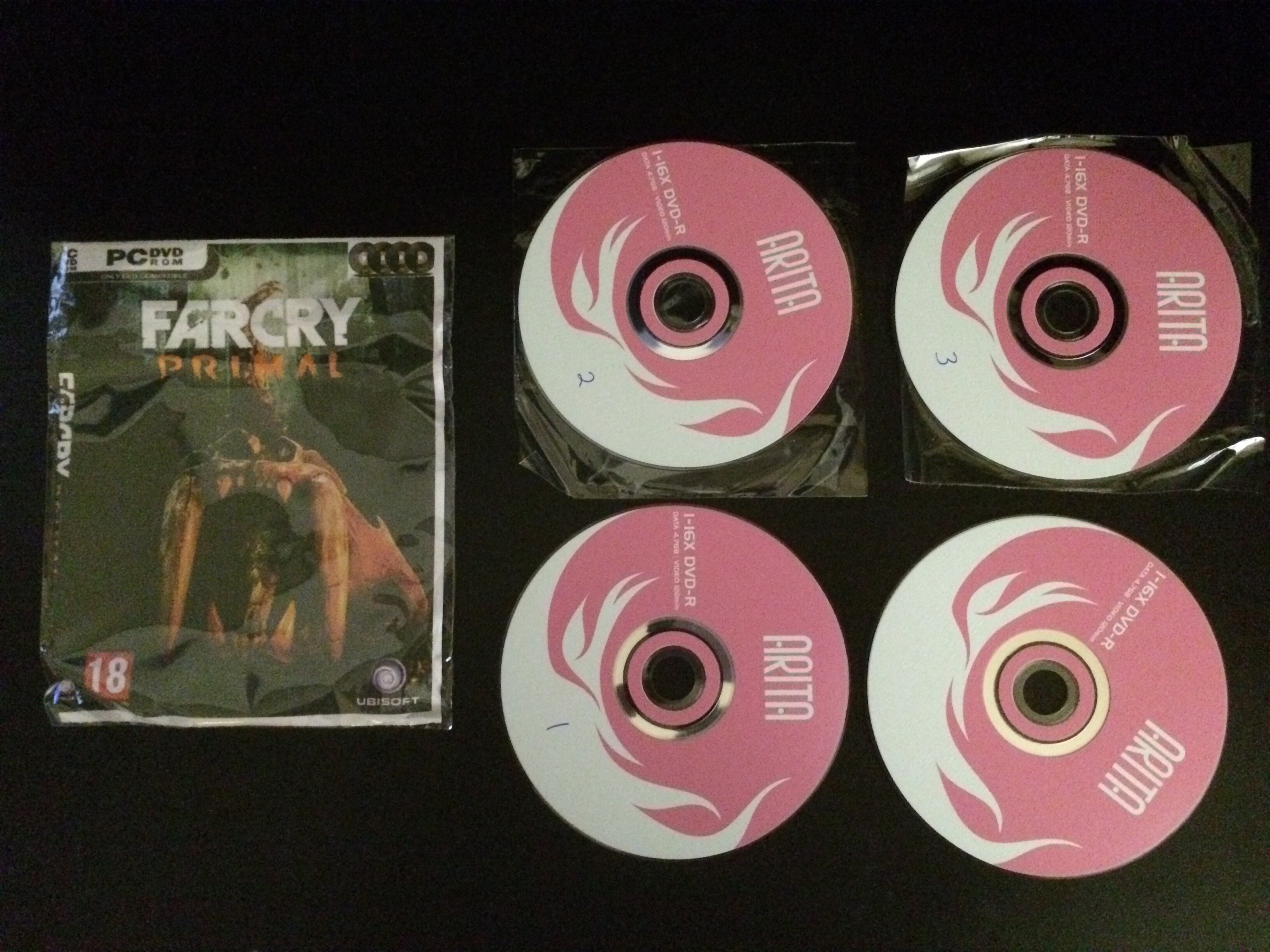 Flipkart has since taken down the products and banned the sellers. To be fair, Flipkart does allow third party sellers, and one can imagine how something like this could slip through the cracks. However, being such a big corporate entity, we expect better from them.
For more latest news and updates, stay tuned to Gaming Central.