The World Cup is no doubt the largest stage for a footballer to showcase his talent and get a name for himself. This event brings nations together and the world is treated to some really good matches of football. Even friends who don't know the first thing about football are suddenly hardcore Spain or Brazil supporters.
Even though the World Cup sets the stage for many players by giving them the opportunity to create a legacy for themselves which will be remembered down the footballing generations, there are often times when the sky-high expectations surrounding some of the players are not met. With the release of the next installment of the FIFA franchise around the corner, the performances showed in Brazil will have a pretty big effect on the ratings given to players. Here are the 5 underwhelming players that should have their ratings downgraded after this edition's World Cup 2014.
5. Mario Balotelli
Blaming Balotelli for Italy's rather unexpected early exit would be overly cruel. The ex- Manchester City striker was placed with an enormous amount of trust to lead the "Azzuri" in this edition of the world cup. In the opening fixture against England Balotelli did show signs of that killer instinct he has as a striker heading the winner past Joe Hart. But apart from that Balotelli hasn't had the best of matches in an Italian shirt.
Rossi who also was another option for the Azzuri side but due to his injury plagued second half of the season was not selected to be on the plane to brazil even though he was fit to play. Due to his recent performances Balotelli will surely be downgraded in the next edition of FIFA 15 which is justified as his personality shows us his disinterest through the work rate that he displayed which is unacceptable on the greatest footballing stage. His current ranking on FIFA 14 is 84 and should be dragged down to at least 81.
4. Jack Wilshere
Once known as the prodigy that showed potential of being the saviour that England needed. The passion in this lad is incomparable. In the year 2009 he was mentioned in the future stars team that was given out after the 2009 UEFA European Under -17 Football Championship. On the 6th of February 2013 made his first start of his national side. The 3 lions beat host nation Brazil in a friendly at Wembley. This performance of his drew great amounts of praise from skipper Steven Gerrard and manager Roy Hodgson.
But since his breakthrough years at club football, Wilshere has constantly been sidelined due to injuries that have affected his playing ability. 2014 World Cup Brazil was supposed to be his time to take on the World's most challenging obstacle. But lately he is not the player he used to be. We can only see glimpses of that player now. His ranking of 82 on FIFA 14 does not reflect the player he is now. Given that he only started one game in the world cup before England's outcome was already decided. He looked nothing like the player that once ran on that pitch with confidence and utmost authority. His rating should be pulled down to 80.
3. Lionel Messi
Many of you will we astonished to see his name on this list. Despite winning the Golden ball and helping Argentina to the world cup finals 2014, I think that Messi's current rating of 94 should be decreased. His recent performances for Barcelona have also drawn huge amounts of criticism. We did see the "Messi Magic" in the group stages of the tournament but his performances stopped becoming as effective as they were. No disrespect to any of the teams in the group stage but Argentina was always the favourites to win those games. Messi did score a wonderful goal against Iran in the dying moments but he did not show us his real magic in the high pressured games when so much was expected of him.
Firstly a quarter final against a young Belgium side, in which he was not really able to create many chances nor take one himself. He did lay one off to Di Maria who scored. In the knockout stages of this world cup he only assisted one goal. He was far from the player we know that dribbles like an angel with the ball at his feet and unlocks defences in an instant. But even after a disappointing campaign with Barca at club level and with his Argentina performances combined I think that in the next edition of FIFA 15 that Messi and Ronaldo should both be ranked at 93.
2. Fernando Torres
Being selected for the Spanish side came as quite a shock for many people. His recent performances for Chelsea have been seen by many as not worthy to be called up to Brazil to represent the mighty Spain. He has delivered some memorable performances for Spain in the Euro 2008 and his form for Liverpool Football Club was astounding.
It is hard to believe that he is the same player that had such killer instinct in front of goal. He could score with his right foot, left foot and even scored some phenomenal headers but it wasn't meant to be this time for him in the Red jersey. One of the deadliest strikers before but now his current ranking of 82 does not justify his ability. His rankings are due to drop again like they have been for the past few seasons to 79.
1. Wayne Rooney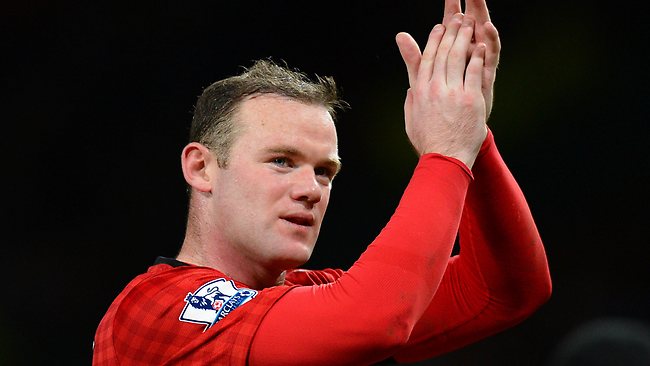 There aren't many forwards in the world today that would rank ahead of Wayne Rooney. A world class player who was one of the few players to come out of last season with his head held up high after Manchester United's disappointing season. Never having scored in the world cup it was now or never for Rooney to prove us his credentials. He did show us signs of that great player he is and with some great vision picked out Sturridge to equalize against Italy. He did miss a sitter against Uruguay but scored later for England and evidently it was too late for the 3 lions again.
Rooney was not nearly as effective as he was required to be. He did not look settled on the ball as many a time he did lose out on possession of the ball. Once a player that promised so much in UEFA Euro 2004 has not given his money's worth. His 87 ranking should be downgraded to at least 85.
Let us know if they're any players you think should be downgraded in the comments below…