Fallout Shelter was released as a pre-buzz for Fallout 4, Bethesda's much awaited post-apocalyptic action RPG. And indeed, it did cause a lot of buzz. The free-to-play mobile simulation game because a huge sensation soon after its release on iOS and Android, having more than 50 million downloads till date.
The game tasks the player with building and managing their own Vault, a fallout shelter. Players guide and direct the citizens of the Vault, and need to keep them happy through meeting their needs such as power, food, and water. Balancing resources is an important aspect of the game. Many different rooms can be built in the vault, providing different items or stat bonuses. Players are sometimes rewarded with lunchboxes that contain rewards, such as items or resources, which can purchased separately through microtransactions.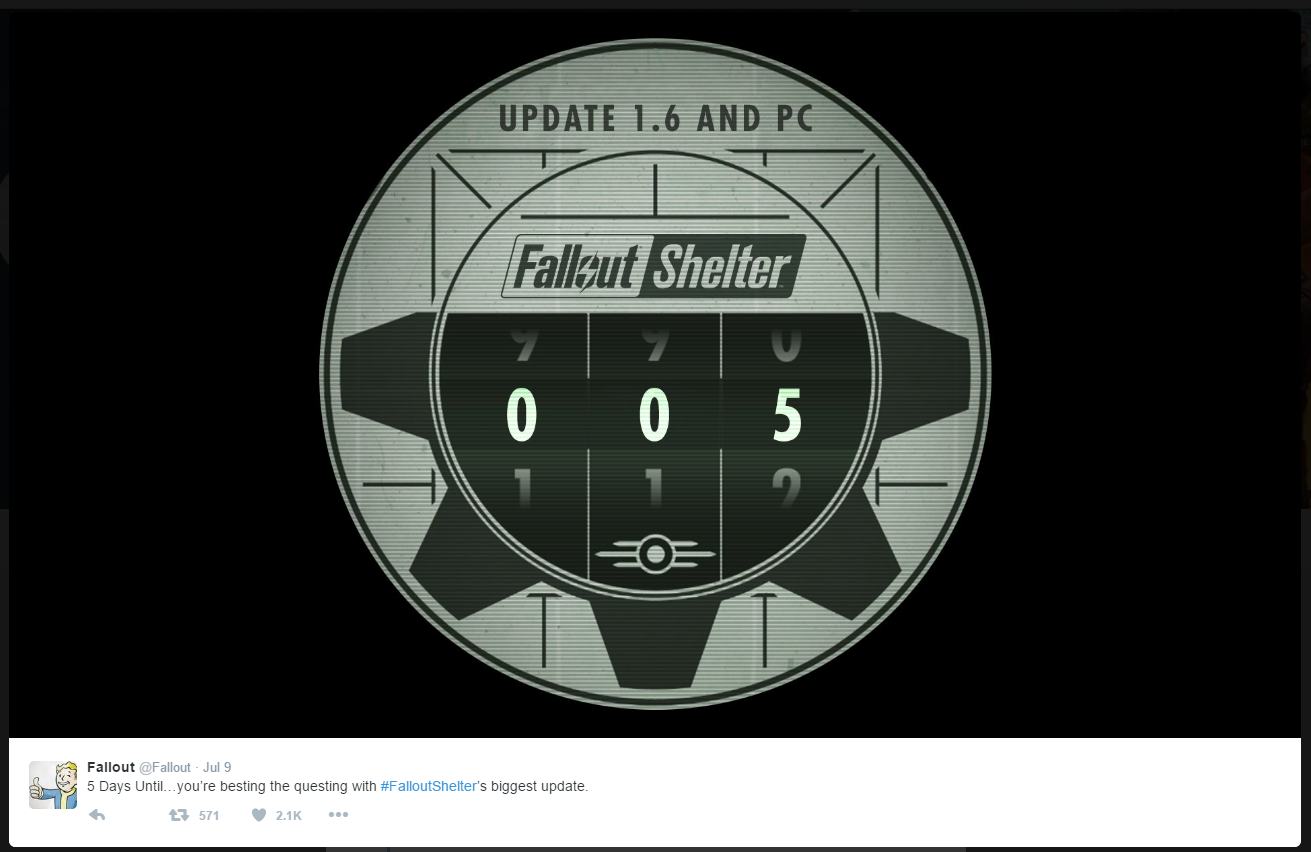 As announced at E3, the Fallout Shelter 1.6 mobile update is going to be huge. New locations will be added for exploration. There will be more enemies to defeat, and new characters to add to your Vault. You will also be able to send your beloved dwellers out on quests, and there will be an "all-new" combat system.
In addition to all this, Fallout Shelter will also be out for PC. The specifics are have not been revealed yet and  it remains to be seen what differences, if any, there will be between the PC and the mobile version. More will follow as and when the update is released.
For more news and reviews, keep checking back at Gaming Central.