India's premier mobile game publishing company Nazara Games has signed a multi-year deal to exclusively publish "Cut The Rope" franchise in Indian subcontinent. "Cut the Rope" is one of the most popular mobile gaming brand worldwide and has over 750 million downloads worldwide since its launch and has over 50 Million monthly active users playing the game every month.
We had an interesting conversation with Manish, the CEO at Nazara, and Deniz from Zeptolabs, where they reveal more information about the partnership, and what they have in store for the Indian audience.
Gaming Central: Could you tell us a bit about the partnership between Nazara and Zeptolabs?
Denis Morozov: Well, so basically, our games have become extremely popular around the world. Cut The Rope has been there since 2009, and now we have over five games in the line-up that's, with a focus around Cut The Rope universe. And each combined has seen over 750 million downloads and the global monthly active users stand at around 50 million people.Even though these are big numbers, we are constantly looking for ways to expand our brand, and our presence.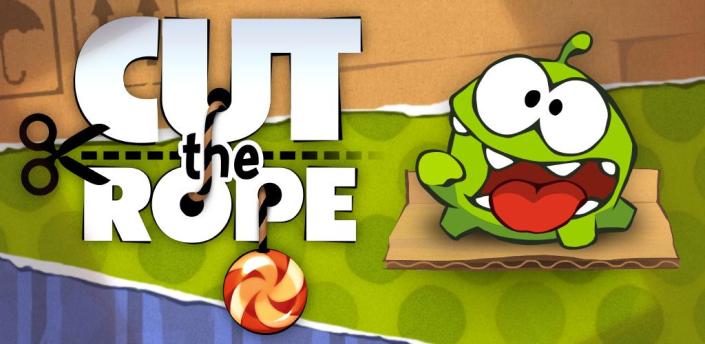 One of the main directions is doing so is establishing our footprints in the local market. India is one of our top priority markets now because we can see that in India and even, China, given the mobile penetration, and mobile internet penetration. In India we expect the mobile market to explode in the next couple of years. And in order to ride that explosion wave, we need to establish our presence here. And we think today is the right time to tap into the market.
It's not that we weren't here before. Our global games have been published here since a long time. However, to grow even bigger, we need localized and Indian-ized version of the games. In order to do that we need a strong local partner, because, first of of all we are a small company, and we have around a hundred people.
And that is why we need a strong local partner to drive our efforts here. Having talked to a number of Indian companies, we figured that Nazara would be a perfect partner for us. Given their experience and passion, we figured that we could multiply the number of people who play our games here. Currently our audience in India is less than one million people, and with Nazara's help, we plan to grow this number to 30 or even 50 million people in the next three years.
Gaming Central: That sounds awesome! So, can we expect to see a Cut The Rope: Indian Edition soon, or something that is more themed around India as a result of this partnership?
Denis Morozov: Oh, yes, absolutely. This is the main goal of the partnership, to localize the Cut The Rope games to better get into the audience and this localization will be in different steps. The first and foremost being the addition of local languages, like Hindi. Then we would add some Indian look and feel to the game itself, which will be to Om Nom, the main character, the overall visuals of the game.
This won't mean that Om Nom is turned into some Superman or Mickey Mouse. Om Nom will still be Om Nom, and the game will still be Cut The Rope, but some touch of Indian flavor will surely be there, and we think that will be crucial for attracting the Indian users.
Gaming Central: Alright, sounds great. Now we have a concluding question. How have you seen the whole Indie (independent) Gaming scene evolving here in India, and even globally? What are your thoughts on that, since you are the Nasscom GDC (Game Developers Conference) and there are a lot of budding developers there? What is your message to them and how do you see the whole scene developing in India?
Manish Agarwal: See, fundamentally, I have been very vocal proponent of that fact that there is an amazing talent in this country. And they need perspective from people who have been there and done that, so that they do not make the same mistakes, and they can learn from guys who have really created successful games in Western markets. I was very happy to see the last time when we did a show at PG (Pocket Gamer) Connect, when I was a part of Reliance, the talent they showed was very good.
And, here, when I am looking at the enthusiasm and excitement among the Indie guys, the quality of talent, I think that mobile gaming in India is in very safe hands and we are going to really have more and more talented people coming in and creating more games. So, I feel very happy, I feel very vindicated and very satisfied that we are able to provide a forum to Indie developers to come and share and network.
Gaming Central: Well, thank you Denis and Manish for taking the time. It was a pleasure talking with you guys, and getting your insights.
Guys, be sure to keep an eye out for more awesome games from Nazara and Zeptolabs. And for more news, reviews and interviews, keep checking back at Gaming Central.