Death Stranding is the latest game by Hideo Kojima, previously known for the Metal Gear Solid games. Death Stranding is Kojima's vision of a broken society, and puts players in charge of putting the pieces together, rebuilding the world, and reconnecting with each other. There is impressive vision on display here, with an immense landscape laid barren for the players to navigate, map out, and get back on the grid.
Firstly, the game looks fantastic, even on a base PS4 – the atmosphere and the lighting make the world look near photo-realistic. Excellent motion capture conveys weight and emotion, and the visual details on display are stunning. The same can be said about the sound design overall – the music is great, and the quite moments of contemplation are meditative. Death Stranding uses the Decima Engine, previously seen in Horizon Zero Dawn and Until Dawn.
The gameplay itself is where the fans, including me, are divided – there's a lot of slow, tedious walking – it can get annoying and frustrating. But when you come across other people's constructions (powered by the game's online component where you see some of other players constructions, like ladders, ropes, etc, but not the players themselves), that feeling of isolation, emptiness and frustration, gives way to social connection and a sense of knowing that someone else is out there, fighting the same fight as you.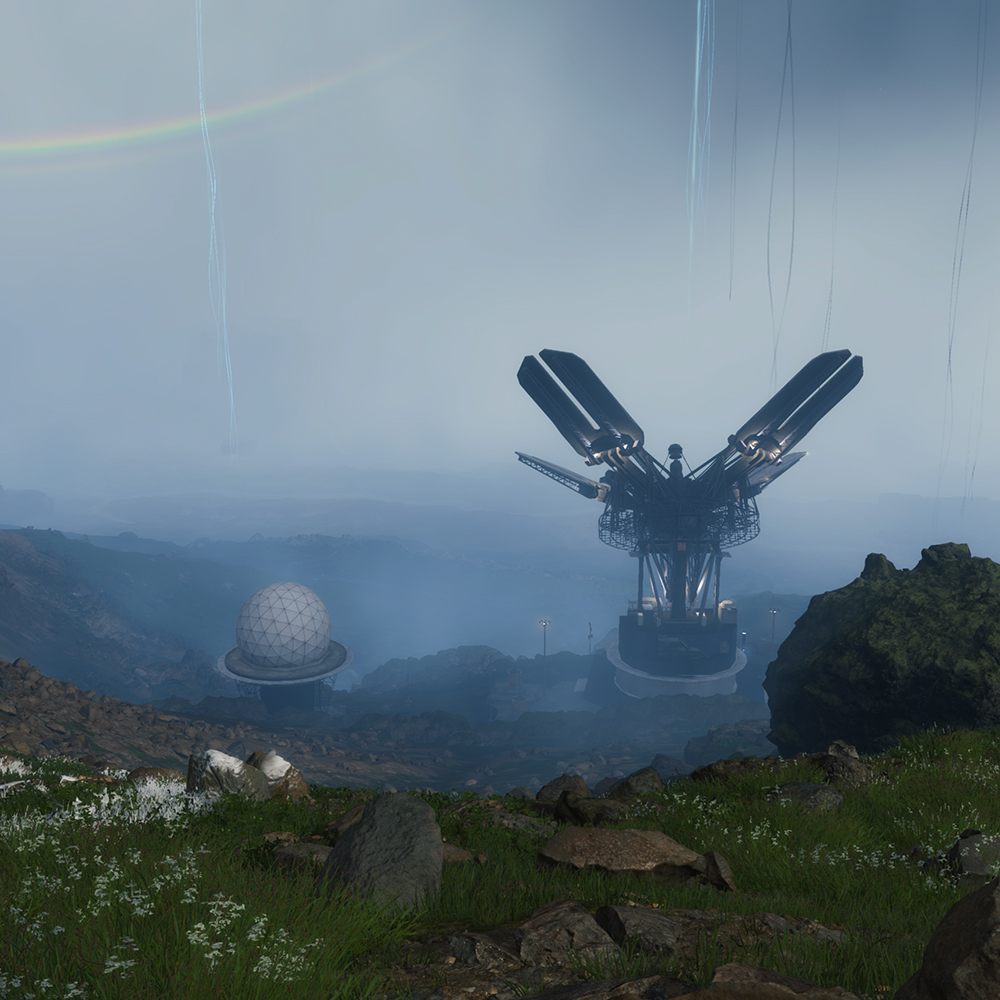 The story is convoluted, but the world and the events that happened in it are genuinely intriguing – there's has been a catastrophic event that sees the fabric between the world of the living and the dead torn. People have become reclusive, afraid of what's out there, and it's your role to brave it out, and get things back to some kind of normal.
Regardless of the many issues, Death Stranding deserves to be seen, and it one of the most weird games I have ever played.
Pros:
Looks great
Interesting setting and story
Compelling online component
Kojima unleashed
Cons:
Early hours really drag
Gameplay is not compelling
Not for everyone
Score – 9/10
About:
From legendary game creator Hideo Kojima comes an all-new, genre-defying experience.
Sam Bridges must brave a world utterly transformed by the Death Stranding. Carrying the disconnected remnants of our future in his hands, he embarks on a journey to reconnect the shattered world one step at a time.
Starring Norman Reedus, Mads Mikkelsen, Léa Seydoux, and Lindsay Wagner.