Baack in 2014, Lindsay Lohan had filed a lawsuit against Take-Two, the publisher behind GTA V, claming that they had used her likeness in the game, and promotional material for the game.
Acterss, Lindsay Lohan said that an in-game character named Lacey Jonas carried a strong resemblance to her. Later, she also targeted the bikini-clad character holding up the peace sign on the game's promotional material.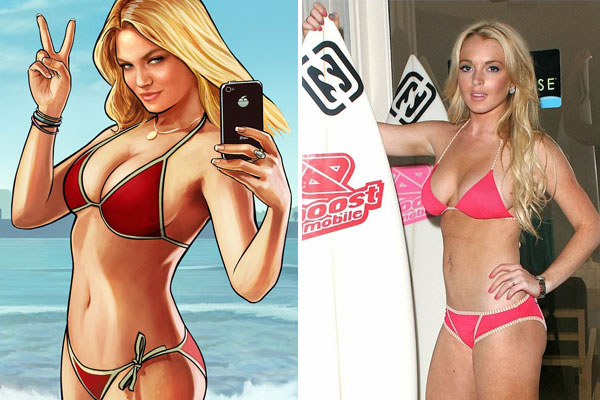 "The Plaintiff has been using the peace sign hand gesture for years before and after its use in the video game," read Lohan's complaint at the time. And that is how the peace sign had come into existence.
However, at the end of the day, common sense prevailed, and a panel of five judges rules that the claims were without merit, since Lohan's name and actual image was not used. The court also added that-"this video game's unique story, characters, dialogue, and environment, combined with the player's ability to choose how to proceed in the game, render it a work of fiction and satire"—granting it First Amendment protection.
So don't worry, the loading screens will still have your favorite eye candy splashed across every time you boot up the game.
For more news and reviews, keep checking back at Gaming Central.