The massively popular TV show Breaking Bad now has a new mobile game – Breaking Bad: Empire Business.
The good news is that there's finally a game for the franchise. The bad news is… well, it has only soft-launched in Australia and Romania. However, a soft-launch is necessarily a sign of an upcoming worldwide release, so we'll try to be patient.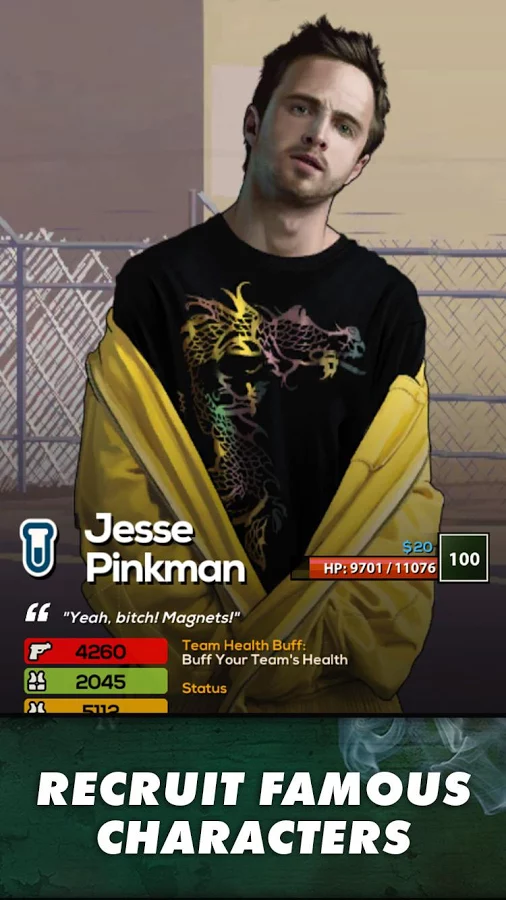 The game was developed by Scopely, the developer of The Walking Dead: Road to Survival, and includes all the famous (and infamous) characters from the series. You get to build your meth empire, starting from the bottom as a low level operator, and then slowly becoming much more experienced and successful. You'll recruit and train specialists, upgrade your skills, make alliances and use your diplomatic skills to win more glory and power.
It's not particularly exciting then and a bit of a bummer as the licence could have been used for something far greater. Still, plenty of people enjoyed The Walking Dead – Road to Survival so maybe I'm not the audience for this kind of games.
If you live in Australia/Romania, then you can download the game here. If not, be patient.
For more news, reviews and information, be sure to check out Gaming Central.