Battletech: Heavy Metal is the latest DLC content for Battletech, a mech focused strategy game with a lot of depth and a ton of strategic elements. Heavy Metal adds to the already dense game, with 7 new mechs, new weapons, and a small campaign story. The story is rather simplistic – you're chasing after a derelict cargo ship that has been caught on the radar, and it's a race to get to it first and uncover the secrets.
The new mechs and the weapon systems are the real draw here, and they are fantastic. New mechs have their own unique abilities, and it's fun to play around with them. All of them offern new ways to approach every encounter, and it's really enjoyable mixing them together with the different weapon systems. AOE weapons are also added with this DLC – the Mech Mortar is a devastating weapon that can destroy multiple enemy units in a go.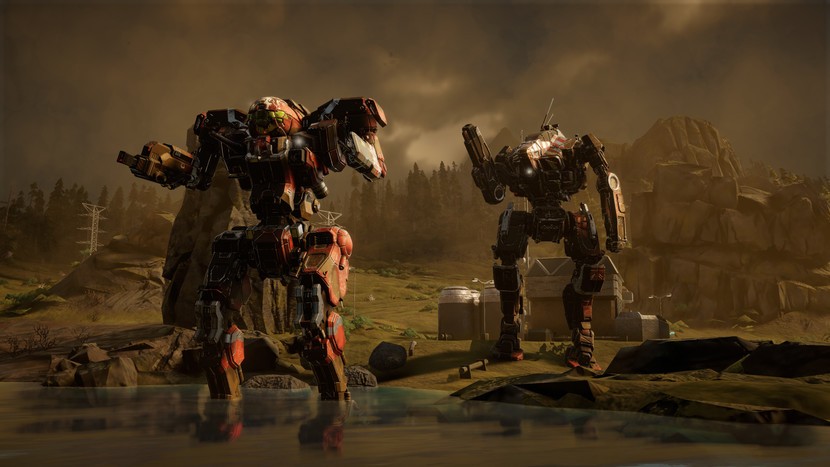 Overall the content this DLC offers is really great, though a bit pricey. It's finally up to you to decide if you find value here.
Pros:
New mechs
New weapons
Great encounters
Good mini campaign
Cons:
A bit pricey
Score – 8/10
About:
Eight new 'Mechs have been added to the world of BATTLETECH, including seven classic designs from the original board game along with a never-before-seen 'Mech designed exclusively for this expansion. New methods of destruction await as eight devastating weapons systems are now available to wreak havoc like never before. Heavy Metal takes 'Mech action to the next level with a brand new Flashpoint Mini-Campaign featuring two legendary characters from the famous mercenary group, Wolf's Dragoons, and a mysterious derelict cargo ship.
ONE ORIGINAL AND SEVEN CLASSIC BATTLEMECHS
Seven classic 'Mechs from BATTLETECH's 35-year legacy make their triumphant return along with the first completely new 'Mech designed exclusively for this expansion. Each classic 'Mech comes with unique equipment that reflects the flavor and lore of the original board game.
EIGHT GAME-CHANGING NEW WEAPON SYSTEMS
Eight all-new weapon systems can be utilized to destroy even the most formidable opponents in a wide variety of unique ways: the new 'Mech Mortar is the first AOE weapon in BATTLETECH that can destroy multiple units at once while the new Inferno Missiles coat a target in burning fuel causing enemies to shut down in combat.
NEW FLASHPOINT MINI-CAMPAIGN
Come face-to-face with two legendary characters from BATTLETECH lore – the Bounty Hunter and the Black Widow of Wolf's Dragoons. A derelict cargo ship has drifted into the Periphery from deep space; what secrets does it contain, and who will ultimately control its mysterious payload?