The Asus ROG GU502GU is aimed at those who want to play AAA titles on the move. The blazing fast internal specs coupled with the sleek form factor and the 1.9 kg of weight make this laptop a worth contender in the arena of ultraportable-cum-gaming-laptops. It has a 76Wh battery which will last you almost six hours of normal usage.
The Magnesium-Aluminium alloy chassis gives the body of the laptop structural integrity while maintaining a lighter weight as compared to its other counterparts. The feel of the palmrest is pretty good with it being better than the ones found in other all metal laptops. The keyboard is good to type on and is quiet for the most part except the spacebar key. Per Key RGB will be enabled via a later software update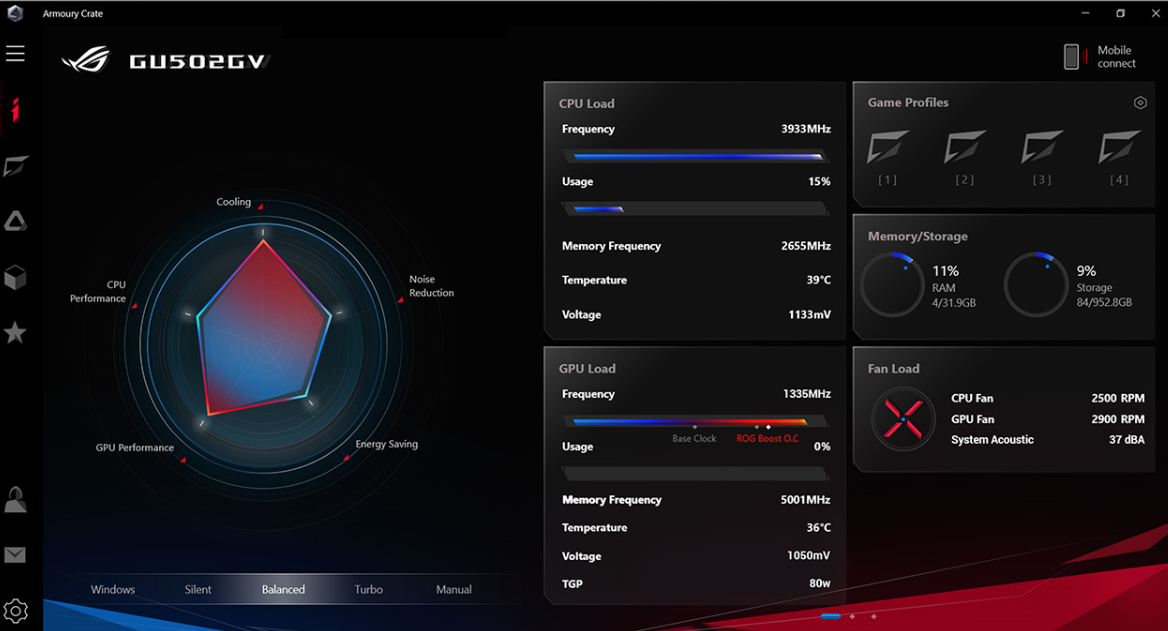 The bundled onboard control center-esque software – Armoury Crate gives you a wide range of options to customise the performance and the aesthetics of the laptop. The GPU can be overclocked from within the software itself and the fan speed can also be set according to your liking. The fan runs at all times and reaches a minimum of 25dB and cap out at 53dB. At the maximum settings wearing headphones is advisable since it can make quite a racket.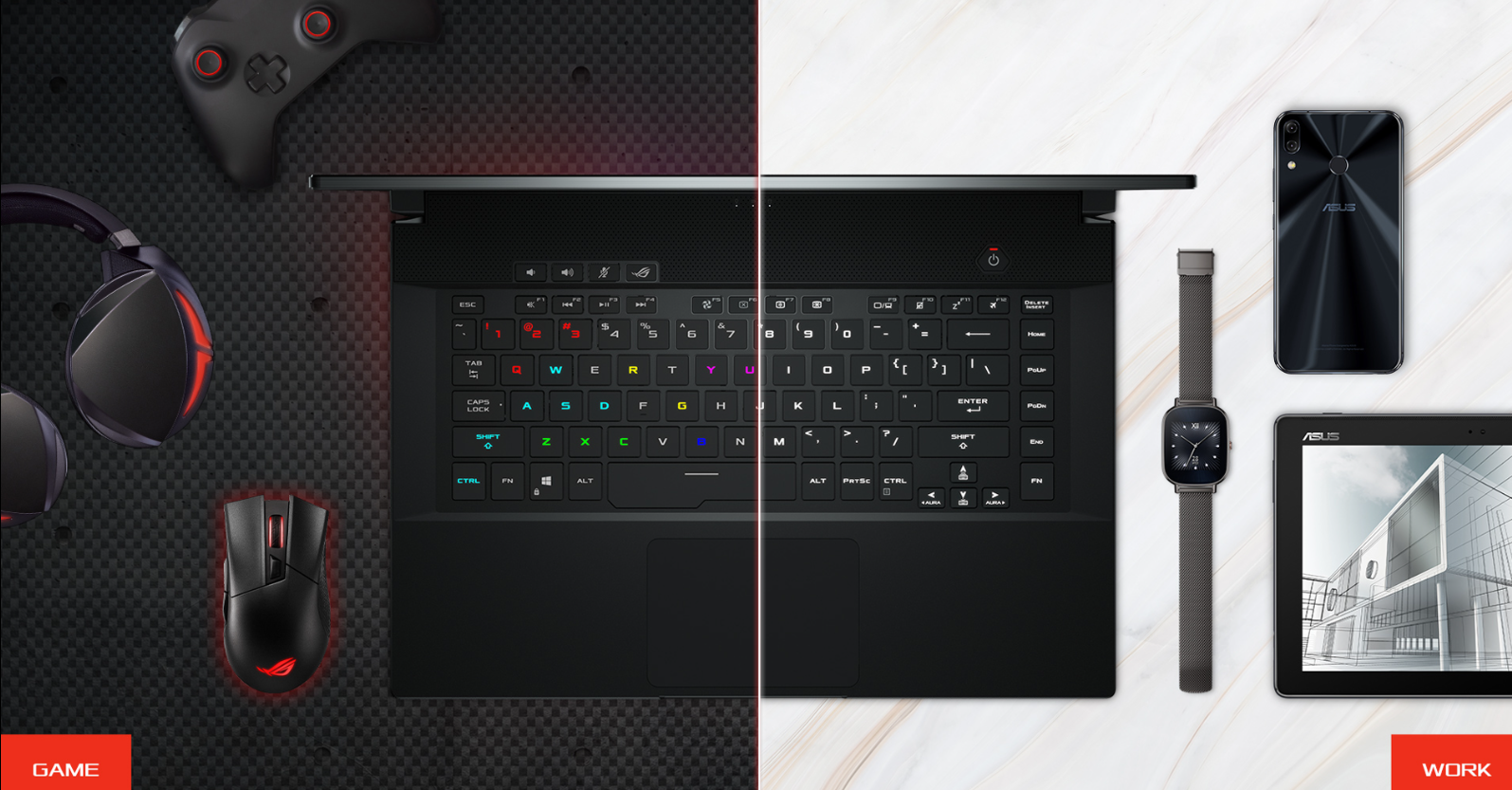 This laptop presents a unique value proposition, a mid-level gaming notebook in the guise of an ultraportable. The understated design and the customisable RGB keyboard ensure that this laptop will fit in an office setting as well as an E-sports league. A detailed review will be out soon.