Well it is not always that you get gadget reviews from us 🙂 But we couldn't help when we got hold of this beauty. NudeAudio's Move M is unlike most of the bluetooth speakers in the market with a premium feel at a not so premium price 🙂 It comes with a 4" by 4" footprint and is very portable.
Move M has a traditional fine-perforated grill that feels like painted metal, plus a tiny hole for a small microphone breathe. M is the only model in the series with speakerphone functionality which can come in handy for your Skype calls.
The speakerphone is quite good and certainly better than a lot of the current smartphones, it can be heard outdoors in light wind, though callers may tell you that you're a little harder to hear. Pairing only needs to be done once per device, and takes just a few seconds. The Move M Bluetooth speaker will remember up to 8 devices and reconnect with the touch of a button.
Once a device is paired, you have complete control of your music from the palm of your hand — play, pause, go forward, backward, skip a track using your media player. The built-in, high-performance Lithium-ion battery provides 8 hours of continuous listening and can be charged from any USB source.
So check out all the fun we had with NudeAudio Move M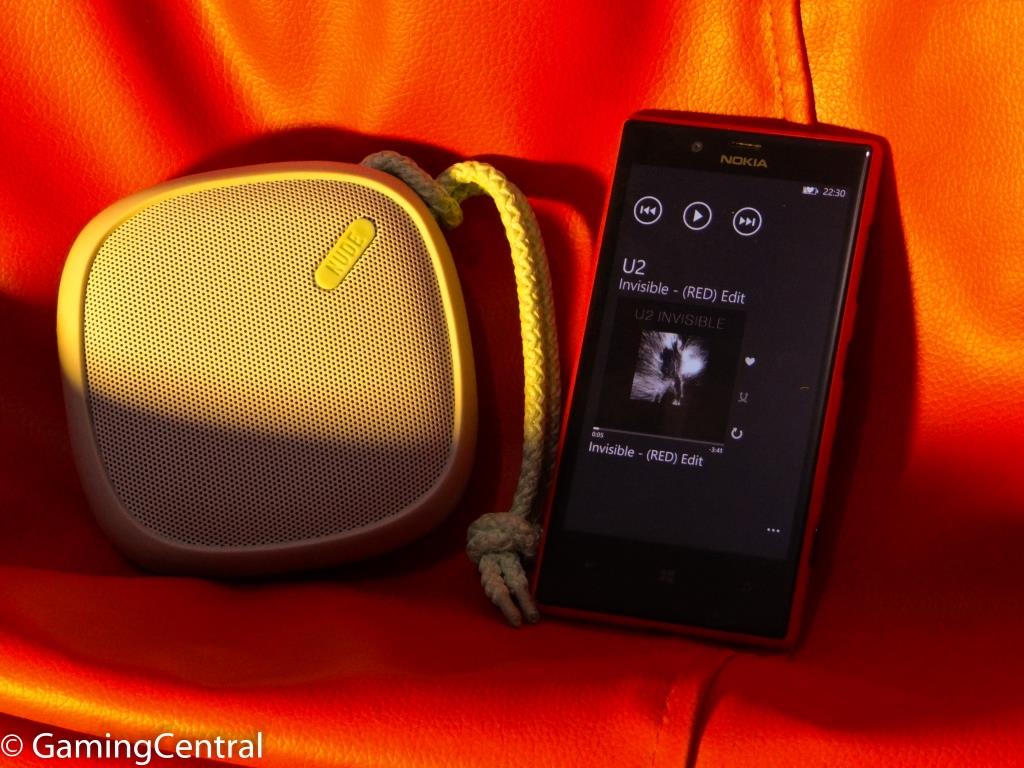 Conclusion
NudeAudio Move M gives a bang for your buck when playing music, video, games or apps out loud, via Bluetooth. You can buy it for anywhere between Rs 3500 – 3600 on Flipkart or Intersection stores.