Today Amkette launched its mainstream media consumption device, the EvoTV2, focusing primarily on media streaming, while bringing all your online streaming services in one place.
Priced at Rs.6,999, the device will sell exclusively on Snapdeal for a month at a price of Rs. 6,499, before being made available at other online retailers. Amkette has also said that they will be making the device available to buy offline, where people can try the device and experience it first hand before purchasing it.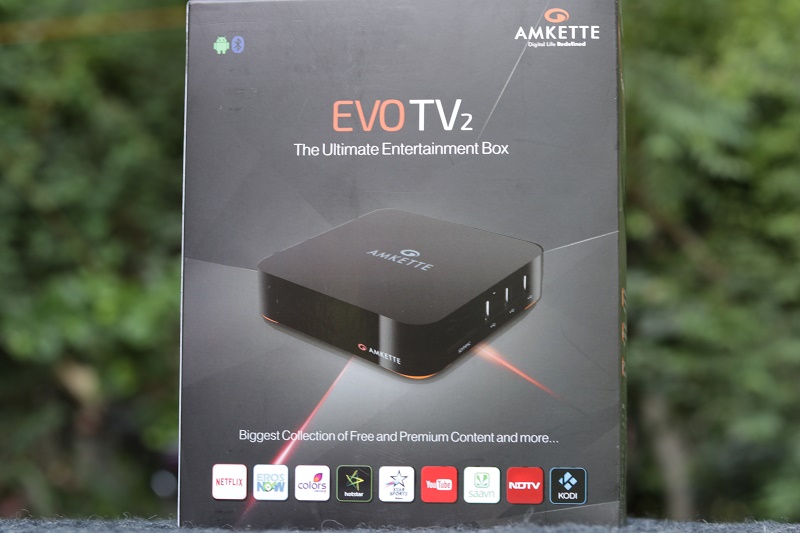 Coming on to the device itself, the EvoTV2 runs an Android 4.4 OS and is very compact. It has 4 USB ports, an SD card reader, HDMI port, and an ethernet port. It can support up to 2TB external hard drive, and has Kodi pre-installed so that you can easily watch your favorite TV shows, movies and listen to music, all of the external drive.
Since the primary focus is playing videos, the device has a dedicated Arm Mali 450 graphic processor, which smoothly runs all video file formats, alongside the Arm Cortex Quad Core processor which handles the rest of the tasks efficiently. Casting content from your phone is also a breeze.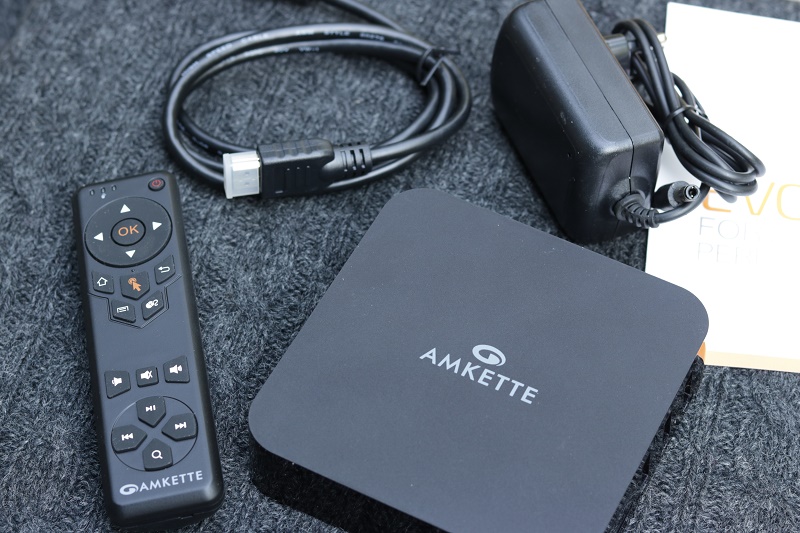 Since the device targets the Indian audience, and aims to enhance the living room viewing experience, it has a wide range of apps pre-selected in the EvoTV2 Store, which gives you quick access to apps like HotStar (where you can now watch a ton of amazing content, including all of Game Of Thrones uncensored.
Seriously, its awesome. I am re-watching The Wire, as I write this!), Netflix, a range of Live TV services, VPN services, and so on. The curation is top-notch, and simplifies looking up necessary apps for the average user.
And if you want to go all out an experiment, you can always check out more apps on the Play Store which is also accessible. the guys at Amkette have gone all out at being accessible, and keeping the consumer first. They have even promised that the warranty will ot be void if you choose to root the device, as long as you don't break it or outright mess it up.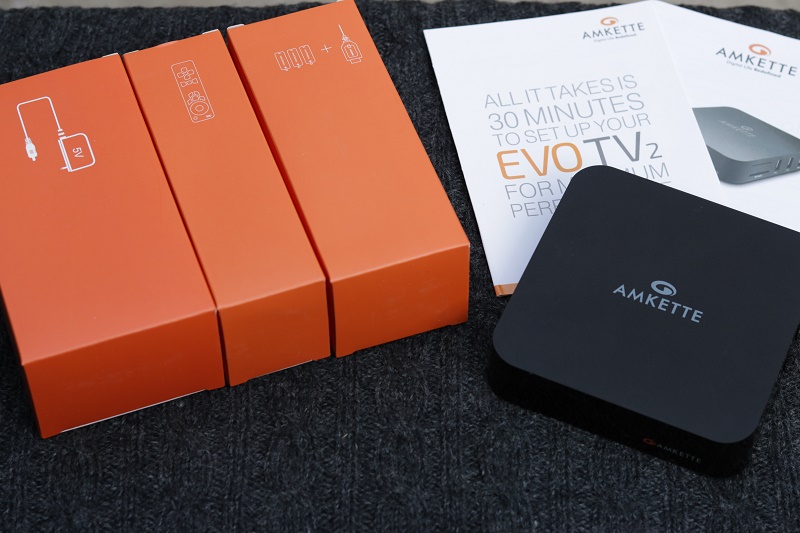 The interface is intuitive, and they have promised to bring in more updates soon. If you want to, you could even use custom launchers as you would on a phone.
It comes with a remote, which, in my opinion, could have been a bit better. The buttons are a bit stiff, though the pointer option is pretty neat. A possible iteration could fix that, because softer buttons would have been really helpful. A phone app will be made available which should make things easier, specially typing.
Its easy to set-up, and needs very little space. Honestly, I am impressed. This will be the device I now use for all my media stuff on the TV. The EvoTV2 is a well rounded device. Also, if you're a gamer, you can connect the Evo Gamepad and play games on it via bluetooth. The library is not too vast yet, but its good enough. But, that's fine since the primary focus is media consumption.
It clear that the device was made with care. It shows from the how high-quality the curated apps are, and how open they have kept the system in terms of rooting, and installation of apps are concerned. The device is easy to access, and if you're a pro user, you'll be able to get even more out of the system using remote access tools, and as a media center.
We'd easily recommend the EvoTV2 to anyone who consumes a lot of online media, and wishes to do so on a big TV screen.
And for more news and reviews, keep checking back at Gaming Central.