Star wars Battlefront, developed by Dice and published by EA released on November 17, 2015 and here are five reasons why you should definitely play it.
Fight as Rebels or as the Storm troopers of Empire
Fight for the Empire or the Rebellion offline, solo or with a friend. Be it co-op or multiplayer and be prepared as its going to be a wild ride. May the force be with you!
Large Scale Battles
Imagine large scale battles with some players engaging in dog fights in X-wings and TIE fighters while you are going all pew pew on the enemies in your sight. Well imagine no more, because you would be able to just that and more!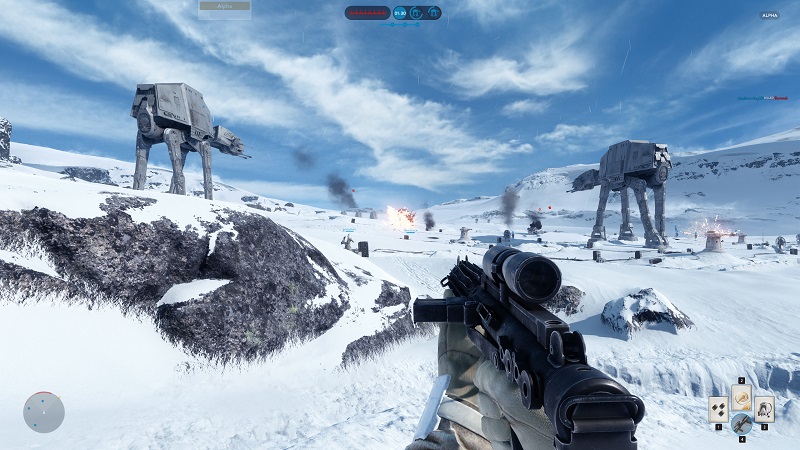 Play as your favourite Hero…or Villain
Yes you heard that right! Star Wars Battlefront will allow you to play as your favorite heroes such as Luke Skywalker, Hans Solo or as villains like Darth Vader and Boba Fett.
Immersive Game
Star Wars Battlefront looks immersive thanks to the awesome gameplay and realistic sound effects. The pew pew of the guns, rebels choking thanks to Darth Vader all sound and look great.
Dog Fighting
Ever wanted to experience those dog fighting scenes which you saw in the Star Wars movies, where Stormtroopers are trying to bring down the rebel in the X-wing? Well you could actually relive those moments now in Star wars Battlefront!
If that doesn't get you pumped up, then watch this trailer below!
For more news, reviews and interviews, keep checking back at Gaming Central.